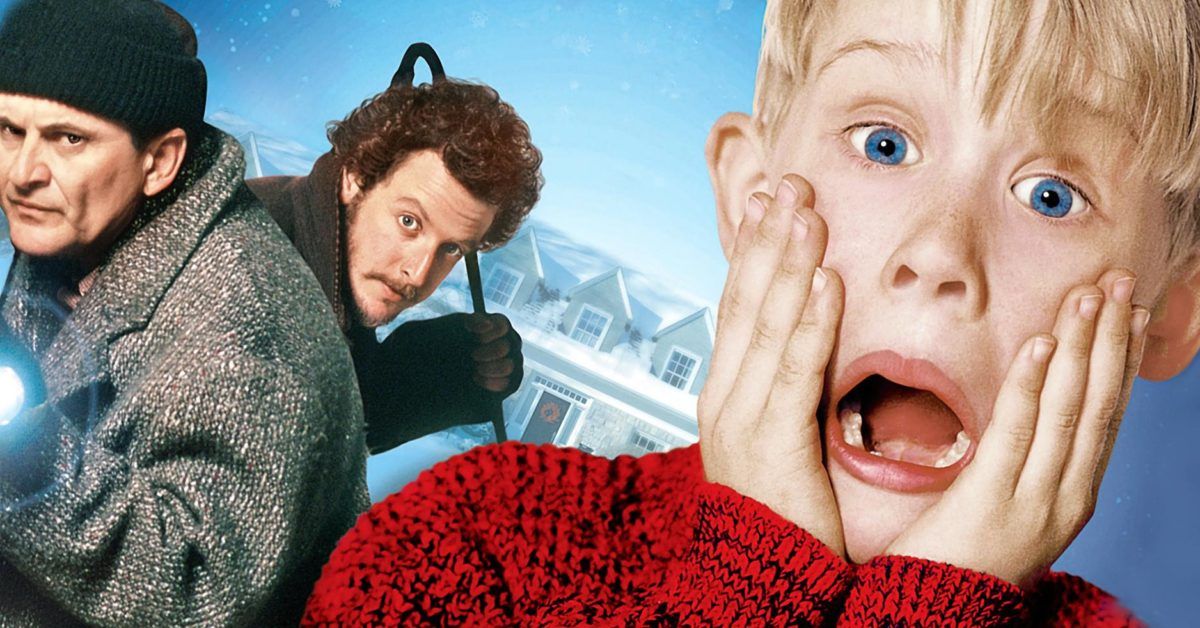 The famous house, the home to the McCallister family in the 1990 Christmas classic Home Alone, was made available on Airbnb for one night only for a mere $25 per person. The successful applicants spent the night on December 12 and were welcomed to the iconic home by Kevin's big brother Buzz McCallister (played by Devin Ratray) and even got to meet his famous tarantula, Axl.
"You may not remember me as particularly accommodating," Buzz told the guests, "but I've grown up, and I'd be happy to share my family home – my pizza, even – with you this holiday season. Just try not to let my tarantula, Axl, loose this time. We may all be older and wiser now, but we're never too old for holiday hijinks. So this year, spend the holidays not-so-home-alone at my parents' house." The home is located in Winnetka, Illinois.
MOVIEWEB VIDEO OF THE DAY
According to a poll taken last year, the original Home Alone was America's favorite Christmas movie, beating out classics like How The Grinch Stole Christmas, The Nightmare Before Christmas and Love Actually. Starring a young Macaulay Culkin alongside Joe Pesci and Daniel Stern as the notorious 'Wet Bandits', the movie hit theaters in November 1990 and quickly became a box office success, going on to earn $476.7 million globally. It was the highest grossing comedy of all time until the release of The Hangover 2 in 2011. Culkin returned for the 1992 Sequel Home Alone 2: Lost In New York, whilst still a commercial success, was not as popular with the critics. Several other sequels followed, none of which starred original actor Macaulay Culkin or met the levels of success achieved by the original.
Disney+ recently tried to revitalize the franchise with the reboot Home Sweet Home Alone, which hit the streaming platform last month. Unfortunately, despite input from an array of talented individuals including Dan Mazer, who wrote for critically lauded projects such as Da Ali G Show and Borat and Seidell and Day, who've worked on Saturday Night Live, the film was panned by critics and currently stands at 16% on the review aggregator website Rotten Tomatoes.
Home Alone house became avaialbe to rent on Airbnb for one night only
Fortunately, the Airbnb guests of the original Home Alone McCallister house were treated to an evening of pure nostalgia including a recreation of the film's cozy holiday scene with twinkling lights and a perfectly trimmed tree and the opportunity to set up an array of booby traps. They were also provided with surprisingly searing splashes of aftershave and ample opportunity to scream into the mirror, and to top it off, plenty of 90's style junk food was provided to the guests to pig out on throughout the evening just like Kevin did over three decades ago.
Keeping in the festive spirit, in honor of the first-ever stay at the McCallister home, Airbnb will make a one-time donation to Chicago's La Rabida Children's Hospital, which is dedicated to maintaining and improving the quality of life for each of its patients with complex conditions, disabilities, and chronic illness.
Home Sweet Home Alone is now available to watch on Disney+.
Home Alone LEGO Set Arrives Just in Time for the Holiday Season
Recreate some of your favorite booby traps from Home Alone with this all new set from LEGO.
Read Next
About The Author
Matthew Watkins
(25 Articles Published)

Movie geek, musician and all round nice guy…
You can view the original article HERE.