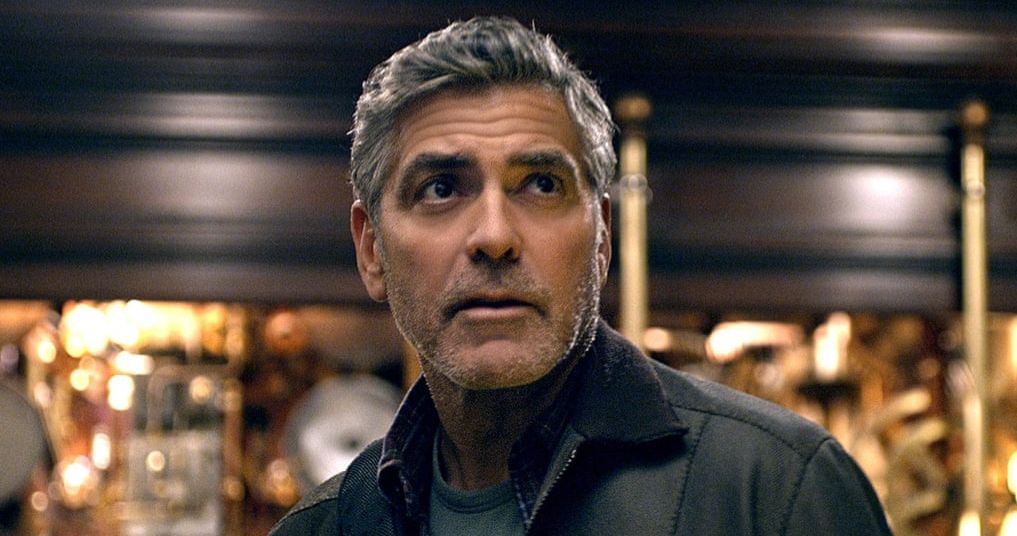 If most people were offered $35 million to do just one day of work, it is almost certain that they would bite off the hand holding the check, but it seems that when George Clooney was given that exact option to appear in a commercial, he and his wife Amal Clooney decided that "it's not worth it." In an interview with The Guardian, the award winning actor explained how when it comes to choosing the work both he and his wife take on, it all comes down to making sure they also still live their lives and don't just live to work.
At 60 years old, George Clooney has aged like a fine wine, and his latest directorial offering The Tender Bar was the subject of conversation in his recent interview with the UK newspaper. During the interview, Clooney was asked the question of whether he feels he now has "enough money" for the time of his life he is entering, to which Clooney made the startling revelation of just what kind of money he is willing to turn down now that he has the option to do so. He said:
MOVIEWEB VIDEO OF THE DAY
"Well, yeah. I was offered $35 million for one day's work for an airline commercial, but I talked to Amal about it and we decided it's not worth it. It was [associated with] a country that, although it's an ally, is questionable at times, and so I thought: 'Well, if it takes a minute's sleep away from me, it's not worth it.' "
Continuing on, the Oceans 11 actor opened up about why in the last few years he has not been seen on screen quite as much as he used to be, and it all comes down to some simple factors, such as the availability of roles and making sure he gets the most out of life away from the big screen.
"In general, there just aren't that many great parts — and, look, I don't have to act," he said. "My wife and I had this conversation when I turned 60 this summer. I said, 'I can still bounce around pretty good, and we both love what we do. But we gotta make sure we don't book ourselves silly.' So part of it is just us making sure we live our lives."
Last month Clooney appeared on the WTF with Marc Maron podcast and made a similar statement about his ability to pick and choose what he does, and how both he and Amal have made it a purpose to pursue a happy life above all else. He elaborated, "We're working a lot, both of us. She's working a tremendous amount as well. I just said, it doesn't mean we don't do a job because we gotta do a job. If you don't have a job, you're dead. We also have to make sure we're spending less time behind a computer or going on locations. Sixty is a number but I've done all the physicals, knock on wood, in good shape. I feel healthy. Sixty, you can kind of beat the devil a little bit, 80 you can't and that's 20 years from now. Twenty years happens in a flash, and faster as you get older."
George Clooney's The Tender Bar, which stars a fellow Batman actor Ben Affleck, opens to a limited theater run on December 17th, moving to nationwide on December 22nd and then comes to Prime Video on January 7th, 2022.
Paul Verhoeven Reunites with RoboCop Writer for Political Thriller Young Sinner
Acclaimed director Paul Verhoeven is reteaming with RoboCop and Starship Troopers screenwriter Edward Neumeier for a political thriller Young Sinner.
Read Next
About The Author
Anthony Lund
(1235 Articles Published)

Anthony Lund is an author, songwriter and puppeteer from a small village in the U.K. with an avid love of all genres of TV and film. As well as keeping up with the lastest entertainment news and writing about it for MovieWeb, he works as a video editor, voice over artist and production designer. A child of the 80s, he is the owner of almost 2000 books, more toys than his children, three Warner Bros. Store Gremlins and a production used Howard The Duck movie script.
You can view the original article HERE.