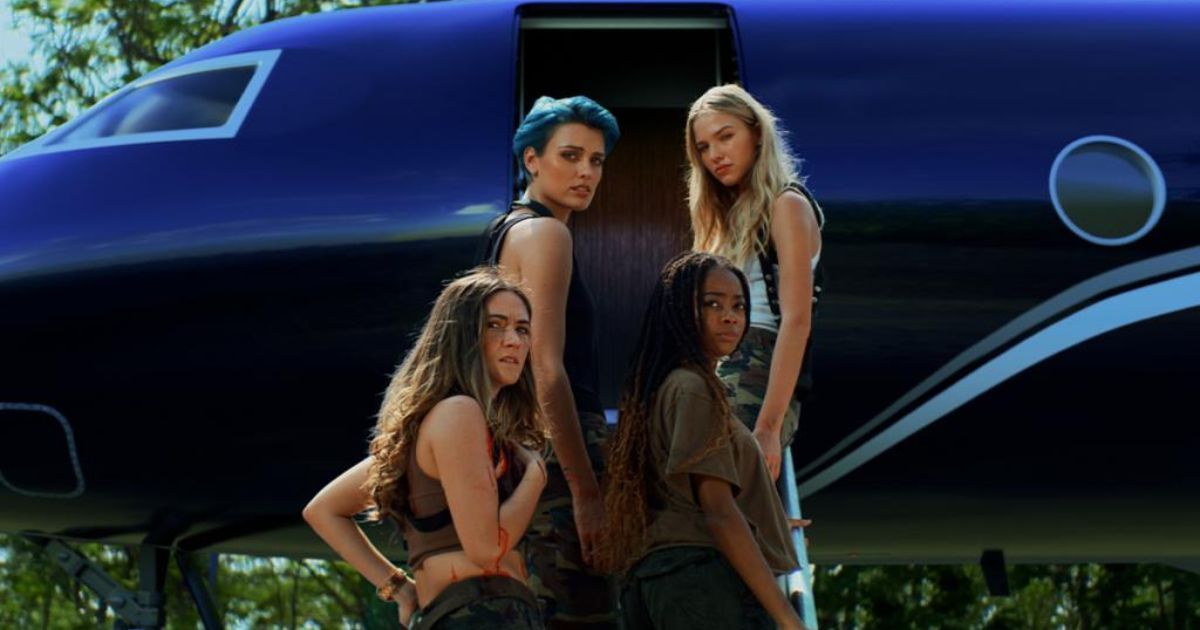 Women in action roles have become more and more common in Hollywood over the last few decades, and Sheroes arrives this summer to prove it once again. Paramount Pictures is preparing to release the new film written and directed by Jordan Gertner, producer of Spring Breakers.
Putting a group of women at the forefront once again, Gertner presents a new story full of action, crime, shooting, explosions and fun. Check out the trailer below:
The plot follows four friends who travel to Thailand for fun and a cultural adventure, only to end up in a conflict they didn't imagine. When one of the friends is kidnapped by a drug cartel mafia boss, they must unite and test their unique skills to save her and survive an epic battle.
MOVIEWEB VIDEO OF THE DAYSCROLL TO CONTINUE WITH CONTENT
Sheroes is Gertner's feature directorial debut, after being the producer behind some really interesting titles besides Spring Breakers such as The Virgin Suicides and London Fields.
The action thriller stars Sasha Luss, Wallis Day, Isabelle Fuhrman, Jack Kesy and Skai Jackson. The movie hits selected theaters on June 23rd, and will be available digitally on the same date.
Where Have You Seen Sheroes Cast Before?
Paramount Pictures
The most famous name on the list, surely, is Isabelle Fuhrman, who recently returned to star in the horror franchise The Orphan with the prequel, First Kill. Furhman previously had a part in The Hunger Games saga as one of District 2's tributes, Clove. She has mainly focus on the horror genre, but has proven she can take on any kind of role.
Sasha Luss is a Russian model and actress, whose Hollywood career began in 2017 when she played Princess Lihö-Minaa in Valerian and the City of a Thousand Planets, Luc Besson's sci-fi adventure starring Dane DeHaan and Cara Delevigne. She then worked on two action thrillers, Anna and Shattered, before finally landing the role in Sheroes.
Wallis Day has a short career, but there is no doubt that her future will be bright, since she will soon be part of one of the most anticipated comic adaptations of the next few years, Red Sonja. Day began her career in television, participating in the Hollyoaks series, and had interesting roles in other great series such as Krypton and Batwoman, where she played none other than Kate Kane.
Jack Kesy is another of those who seems to have a great future, since he has just finished filming the new adaptation of Hellboy, where he will be the main star. The actor has participated in big projects like Ray Donovan, The Strain, The Alienist and Deadpool 2, among many others.
Skai Jackson is another big name in the cast, with a long career that includes several children's titles, as she was a youth star participating in Disney Channel series like Jessie. She has also lent her voice to Marvel animated series such as Ultimate Spider-Man or Marvel Rising.
You can view the original article HERE.