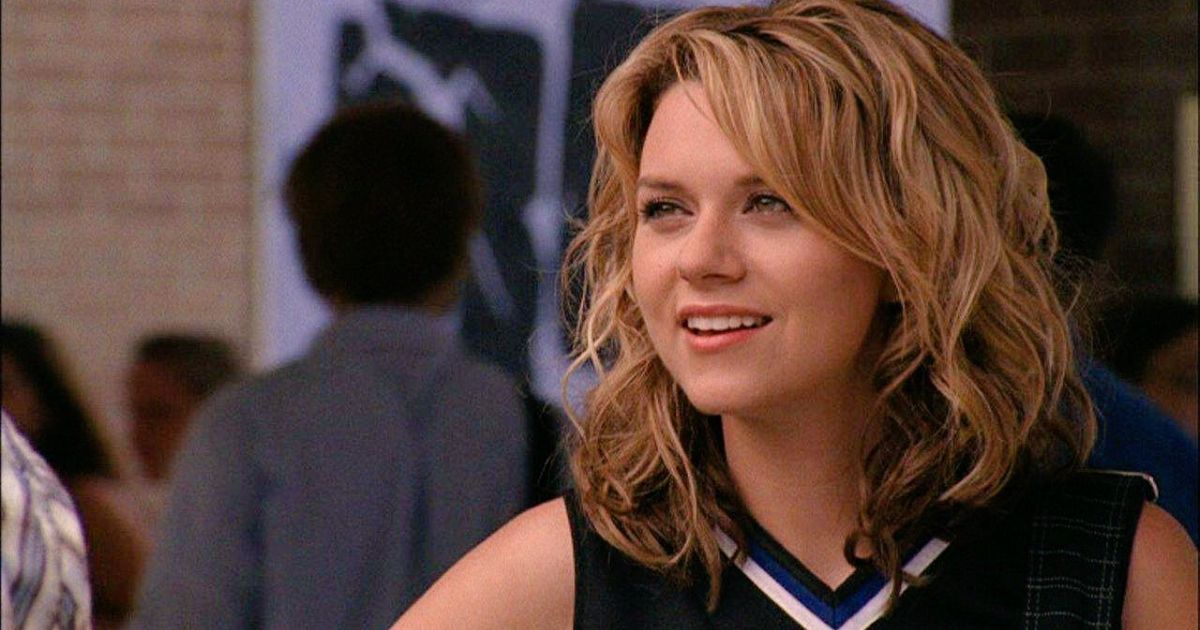 Hilarie Burton has called out Candace Cameron Bure for comments made during an interview with The Wall Street Journal. In a new interview with the publication, the former Full House actress spoke about her new partnership with the Great American Family network. After a long-standing relationship with the Hallmark channel, Cameron Bure exited earlier this year and joined Great American Family, where she can star and produce movies that promote "faith" from a Christian perspective. When asked if the network would feature LGBTQ+ content, Cameron Bure told the publication:
"I think that Great American Family will keep traditional marriage at the core."
Cameron Bure's focus on "traditional marriage" sparked outrage from One Tree Hill alum Hilarie Burton, who took to Twitter on Monday to express her disgust with Cameron Bure.Burton tweeted: "Bigot. I don't remember Jesus liking hypocrites like Candy. But sure. Make your money, honey. You ride that prejudice wave all the way to the bank."
MOVIEWEB VIDEO OF THE DAY
Cameron Bure has addressed comments about homophobia in the past. In 2017, she shared an Instagram post stating that she didn't "hate gay people or anyone."
In June 2021, the Great American Family network was acquired by GAC Media, a group that includes Bill Abbott, the former President and CEO of Crown Media, the Hallmark Channel's parent company. Abbott left Hallmark shortly after his refusal to air commercials for Zola (a wedding planning website) that featured a same-sex couple kissing in 2019. After backlash, Hallmark eventually apologized to viewers and began to air the advertisement.
During the interview, Abbott also spoke up about the possibility of featuring LGBTQ movies, saying:
"It's certainly the year 2022, so we're aware of the trends. There's no whiteboard that says, 'Yes, this' or 'No, we'll never go here.'"
On Twitter, Burton also addressed Abbott's comments, writing: "Now they're just openly admitting their bigotry. I called this shit out years ago when Abbott was at Hallmark. Glad they dumped him. Being LGBTQ isn't a 'trend'. That guy and his network are disgusting. You too Candy. There is nothing untraditional about same-sex couples."
Although Hallmark has included LGBTQ characters in their films in the past, this December's The Holiday Sitter will be the first to ever have a same-sex couple as its main storyline. The film stars Jonathan Bennett and George Krissa and premieres December 11.
Burton appeared in several Hallmark holiday films but claimed in 2019 that her contract was not renewed after she called for more inclusive casting from the network. Burton rose to stardom when she began portraying Peyton Sawyer on One Tree Hill. She exited the series in 2009 and went on to appear in series including White Collar, Grey's Anatomy and Lethal Weapon. She currently hosts True Crime Story: It Couldn't Happen Here, and shares a podcast titled Drama Queens with fellow One Tree Hill alumni Sophia Bush and Bethany Joy Lenz.
You can view the original article HERE.