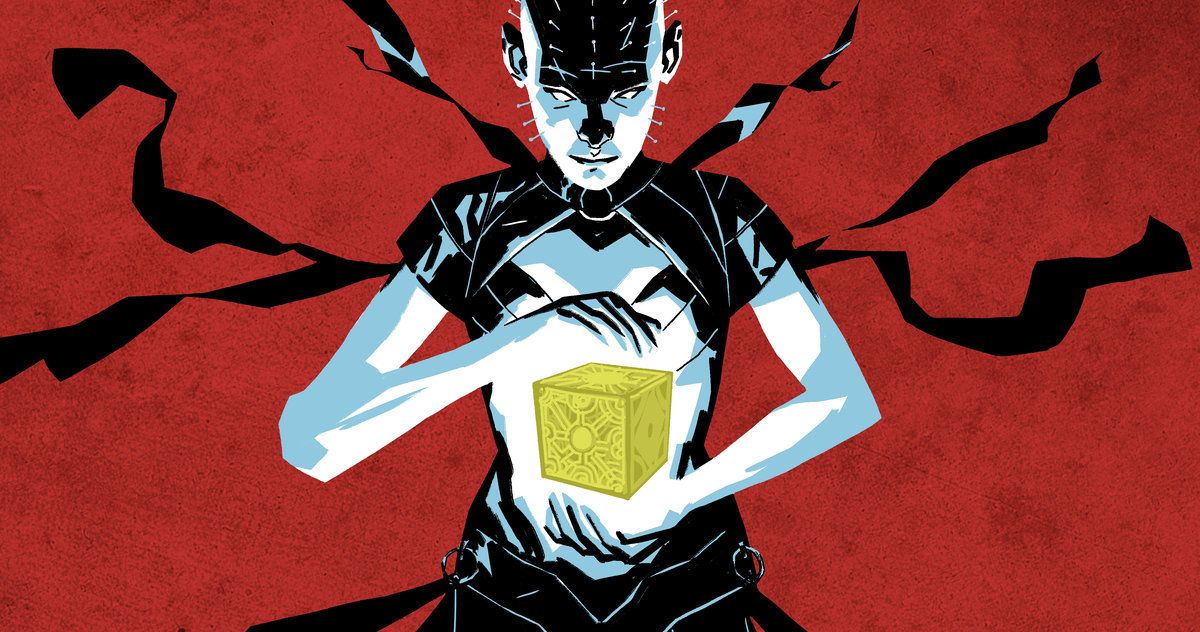 This is not exactly the most shocking news, but the next Hellraiser movie has gotten an R rating. The film, which will be made available for streaming on Hulu sometime later this year, has been officially rated R for "strong bloody horror violence and gore, language throughout, some sexual content, and brief graphic nudity."
Hellraiser fans might have mixed thoughts about this reboot, as because there have been ten previous movies, many fans may feel that a new installment won't add anything to the franchise. However, one difference that this new Hellraiser has that should pique the interest of fans of the original is that it has the endorsement and involvement of Clive Barker. Barker, who serves as a producer on the film, regained the rights to Hellraiser just last year. He also said he's happy with the film and teased that it's very faithful to the original novella.
MOVIEWEB VIDEO OF THE DAY
"Having seen some of the designs from David Bruckner's new Hellraiser film, they pay homage to what the first film created, but then take it to places it's never been before," Barker said in a statement. "This is a Hellraiser on a scale that I simply didn't expect. David and his team are steeped in the story's mythology, but what excites me is their desire to honor the original even as they revolutionize it for a new generation."
Developed by Spyglass for a Hulu release, the new Hellraiser is directed by Bruckner and scripted by Ben Collins and Luke Piotrowski with a story by David S. Goyer. The film features Jamie Clayton as Pinhead with other cast members including Brandon Flynn, Goran Visnjic, Drew Starkey, Adam Faison, Aoife Hinds, Hiam Abbass, and Selina Lo.
Related: Why Hellraiser Deserves the Upcoming Reboot
Hulu Will Reimagine Hellraiser
Entertainment Film Distributors
David Bruckner also previously teased what fans can expect from this new take on Hellraiser. According to Bruckner, as the director explained in an SFX Magazine interview, he was absolutely stoked as a fan of Hellraiser and Clive Barker to get involved with the movie. With that said, Bruckner adds that the original story heavily shaped this new script, but at the same time, the reboot provides a "reimagining" of the story.
"We can't say anything about it yet. But it is something that we are actively working towards, and it is a joy and a dream for a filmmaker like myself to dive into that world." he said. "All I'll say is that we are aiming to be as true as we can to the original material. [Clive Barker's original story] 'The Hellbound Heart' is also a primary source of inspiration, as well as the original film. But then it is something of a small reimagining and we are currently working on it."
The new Hellraiser will debut on Hulu sometime in 2022 with an exact premiere date yet to be announced. It follows the recent debut of Prey, the latest installment of the Predator franchise, which premiered to incredible success on the streaming platform. Perhaps we will see more horror reboots and sequels coming to Hulu soon enough.
You can view the original article HERE.