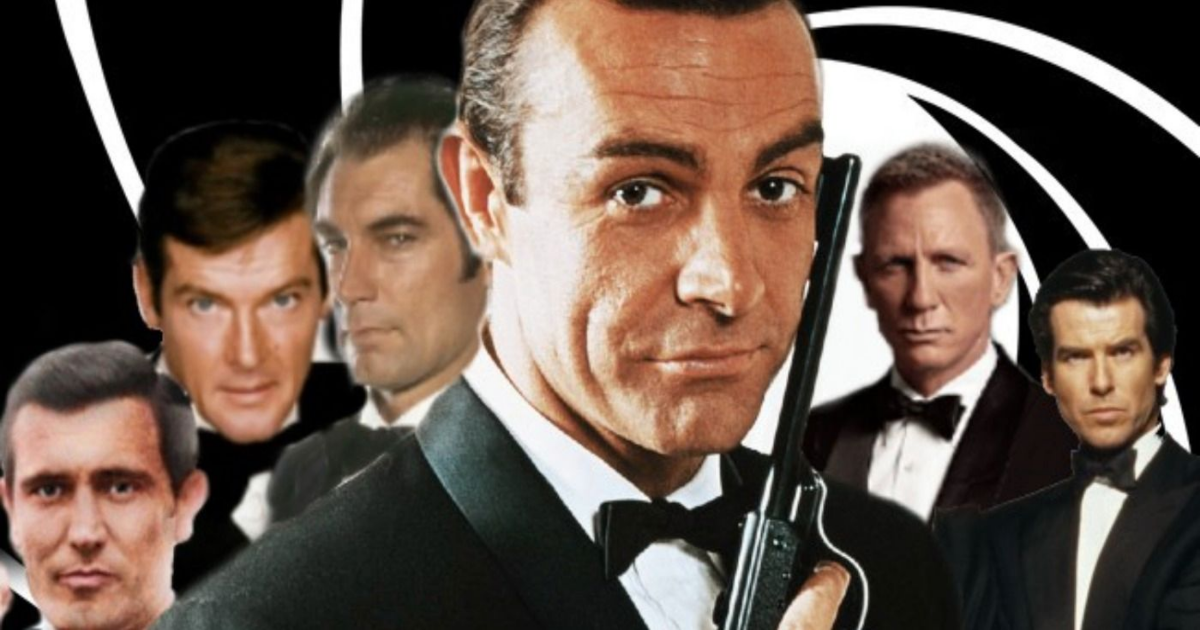 Daniel Craig ended his 15-year stint as the iconic superspy James Bond in No Time to Die. The film turned out to be a huge hit, especially with a pandemic raging across the globe and even earned three Academy Award nominations. No Time to Die gave Craig's Bond a poignant and explosive farewell that was mostly well-received by fans. But now that Craig has departed the franchise, the question arises: who will be the next James Bond?
So far, there has been no word on who'll next be assigned the 007 title, and No Time to Die's ending has certainly complicated the matter. However, franchise producer Barbara Broccoli has assured that James Bond will return. How? Nobody knows. And as for when we can expect the next Bond film, Broccoli answered that question recently. While attending the opening night of Craig and Ruth Negga's play Macbeth on Broadway, Broccoli told Variety, "It's going to take some time" before Craig's replacement is announced.
MOVIEWEB VIDEO OF THE DAY
"It's a big decision. It's not just casting a role. It's about a whole rethink about where we're going. I'm just here celebrating one of the greatest actors on the planet, Daniel Craig."
Broccoli is right about the rethinking part, as No Time to Die killed off the iconic character, but after the credits rolled, "James Bond will return" still appeared on the screen. Sean Connery, Pierce Brosnan, Roger Moore, and all the actors who've previously played Bond have played the same person, and that makes it difficult to explain the character's death in No Time to Die. A reboot with an entirely new cast is the only option that makes sense right now for the franchise.
Related: Every Daniel Craig James Bond Movie, Ranked
A Complicated Future Lies Ahead For The James Bond Franchise
While No Time to Die was an improvement over its disappointing predecessor, Spectre, it still didn't resonate with critics or audiences as much as some of Craig's earlier films. This hit-and-miss pattern and the repetitive themes of the James Bond films could make it difficult for them to stand apart from the competition in the future. Hopefully, the makers have something unique and fresh in store for the franchise.
However, Barbara Broccoli has rejected any radical changes, like TV shows or a female version of James Bond. "I think it will be a man because I don't think a woman should play James Bond," Broccoli told THR last December. "I believe in making characters for women and not just having women play men's roles. I don't think there are enough great roles for women, and it's very important to me that we make movies for women about women. He should be British, so British can be any [ethnicity or race]."
This does open the door for Idris Elba to take up the 007 mantle. Unfortunately, the Luther star is turning 50 this year, and unless the makers are aiming for an extremely unconventional take on the character, Elba is unlikely to take over as James Bond. Other top favorites for the role include Tom Hardy, Henry Cavill, Richard Madden, Rege-Jean Page, James Norton, and Jamie Dornan. MGM has reportedly begun the search for the next James Bond, so it's only a matter of time before we learn of Daniel Craig's successor. Hopefully, it will happen sooner rather than later.
Marvel's Fantastic Four Movie Loses Jon Watts as Director
Read Next
About The Author
Mudit Chhikara
(249 Articles Published)

Mudit Chhikara is a news writer at MovieWeb. He holds a bachelor's degree in electronics, but being a lifelong cinephile, Mudit decided to write about movies for a living.
You can view the original article HERE.