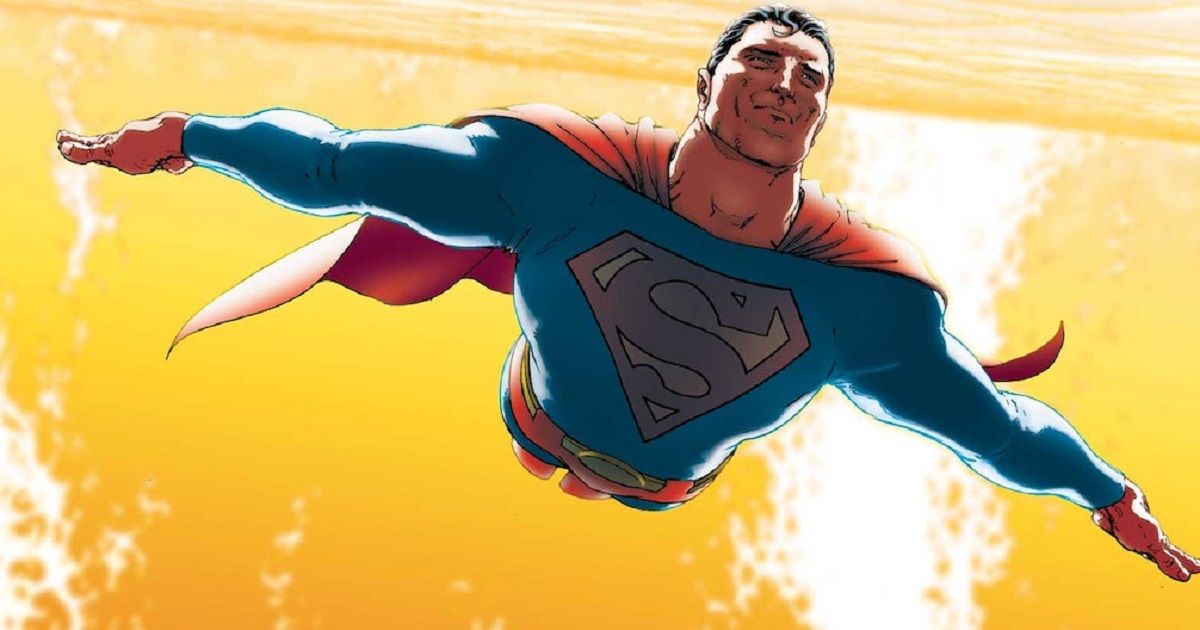 It's official, Guardians of the Galaxy director and now DC Studios co-chief, James Gunn, will helm the upcoming Superman reboot, Superman: Legacy. Taking to social media to share the news, Gunn also provides some insight into what it is that will shape his take on the Man of Steel, as well as honoring his father, who passed away a few years ago. Check out what James Gunn had to say about directing Superman: Legacy below.
"Yes, I'm directing Superman: Legacy to be released on July 11, 2025. My brother Matt told me when he saw the release date he started to cry. I asked him why. He said, "Dude, it's Dad's birthday." I hadn't realized," the filmmaker, who is best known for helming the likes of Super, Marvel outings Guardians of the Galaxy and Guardians of the Galaxy Vol. 2, and the DC movie The Suicide Squad, said of his decision to bring Superman back to the big screen.
Gunn then makes reference to how he "was offered Superman years ago." The director reveals that he "initially said no" because he could not find a way into the iconic character and the story "that felt unique and fun and emotional that gave Superman the dignity he deserved." Clearly that has now changed, with Gunn declaring that he "saw a way in, in many ways centering around Superman's heritage – how both his aristocratic Kryptonian parents and his Kansas farmer parents inform who he is and the choices he makes."
What exactly this all means for Superman: Legacy remains to be seen, but it's clear that Gunn has a real passion for the character. On top of his critically acclaimed comic book movie run, this can only be good news for the Man of Steel and his rebooted return.
RELATED: James Gunn Shoots Down Rumors of Superman Having a Son in the DCU
Superman: Legacy Will Kickstart the DCU
DC Comics
What we do know about the direction of Superman: Legacy is that it will not be a reboot, and it will kickstart the newly recalibrated DCU. Which now has James Gunn and producer Peter Safran as its leads. "It's not an origin story," Safran revealed. "It focuses on Superman balancing his Kryptonian heritage with his human upbringing. He is the embodiment of truth justice and the American way. He is kindness in a world that thinks that kindness as old-fashioned." Superman: Legacy is scheduled for release on July, 11, 2025.
Superman: Legacy will be followed up with the superhero team-up flick The Authority, a Batman project titled The Brave and the Bold, Supergirl: Woman of Tomorrow, a Swamp Thing reboot, a Wonder Woman prequel series titled Paradise Lost, the animated series Creature Commandos, a series centered on Amanda Waller, a Green Lantern series titled Lanterns, and a series about Booster Gold.
Before realizing his vision for Superman, James Gunn will first complete his Marvel saga with Guardians of the Galaxy Vol. 3. The sequel sees Peter Quill leading the Guardians on a dangerous mission that could lead to the team dissolving in order to protect beloved member, Rocket. Guardians of the Galaxy Vol. 3 is scheduled to be released on May 5, 2023, as part of Phase Five of the MCU.
You can view the original article HERE.