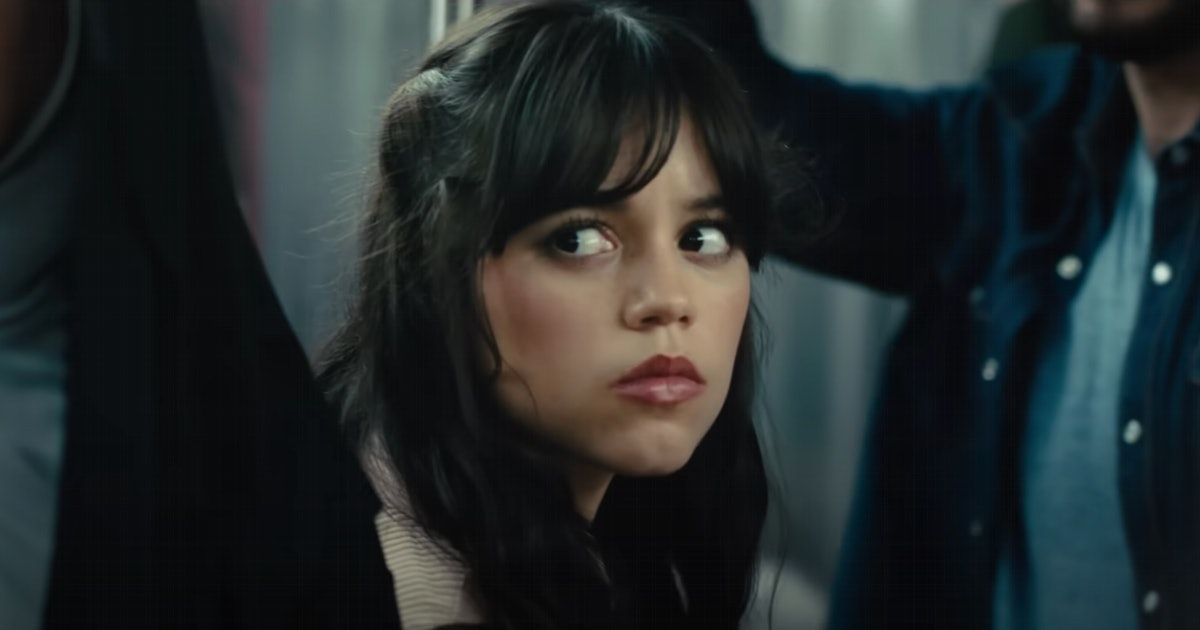 Jenna Ortega has been unleashing her talents in the horror genre project after project. Fans can consider her the modern "scream queen" after starring in two of the most recent horror films, Scream VI and X. Ortega stepped into the horror genre with Insidious: Chapter 2 dating back in 2013. However, her horror career only took shape with later projects, such as The Babysitter: Killer Queen, X, and 2022's Scream. Her increasing prominence was further bolstered by the release of Netflix's supernatural comedy-horror series Wednesday.
Just recently, she was interviewed on Variety's Actors on Actors segment by Elle Fanning. Here, Ortega candidly discussed why she thinks audiences are drawn to her horror performances. She told Fanning that to her, the secret ingredient is not the scream, as one might expect, but rather the emotions that she conveys through her facial expressions, especially when she cries. Her authenticity in portraying distress resonates with audiences, making them feel more invested in her characters' plight.
MOVIEWEB VIDEO OF THE DAYSCROLL TO CONTINUE WITH CONTENT
"I love horror. Horror is home. People really like to see me hysterical. I wouldn't even say I have a good scream but it's just very instinctive and I think I have a really ugly crying face, which people just feed on. If you're in a theater and you see someone who looks, like, atrocious while crying you think, 'Oh man, she's really in it.'"
RELATED: Wednesday Star Jenna Ortega Teases More Horror and Less Love Interests in Season 2 of Netflix Show
Jenna Ortega's Saving the Day for the Horror Genre
A24
Horror films have been lucrative ventures for many studios in Hollywood. It's a dependable moneymaker in the film industry, being able to turn in great profits despite the relatively low production budgets. Though for some time now, it seemed that there haven't been actors strong and compelling actors that magnetize the audience back into the theaters for an hour or so of scary fun.
In the past, that banner has been held by the likes of Jamie Lee Curtis (Halloween), Heather Langenkamp (A Nightmare on Elm Street), and Sarah Michelle Gellar (I Know What You Did Last Summer, Scream 2). The roles of these actresses became the defining figures of horror cinema back in the 80s and 90s.
Ortega, though she already had been building her name in the horror niche, had her major career surge come after starring in Netflix's comedy horror series Wednesday. Although the show does not entirely fit neatly into the horror category, the series allowed her fan base to significantly expand.
The new admirers coming from the streaming giant can be seen as a source of new audiences for a couple of her films that were released after her show's successful run. The fan effect has definitely contributed to the Box office success of X and Scream 6, drawing an audience mainly driven to watch because of Ortega's participation.
Today's horror movie realm continues to flourish, and Ortega, alongside other talents like Samara Weaving and Emma Roberts, is leading the new generation of actors associated with the genre. While it's uncertain how Ortega's relationship with the genre will evolve, one thing is clear: audiences can look forward to more of her compelling performances, especially those featuring her in intense, distressing situations.
You can view the original article HERE.