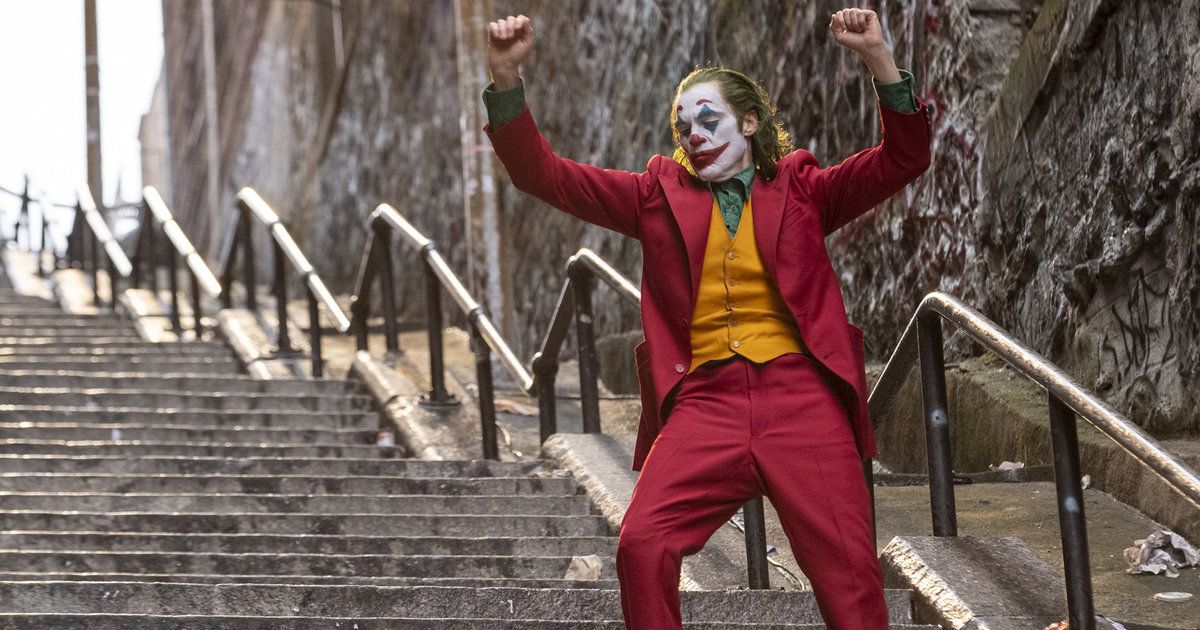 If you asked fans what their expectations were for a Joker sequel in 2019, most wouldn't guess a full-fledged musical. However, all signs point to the rumors being true as Variety backs up reports for Joker: Folie À Deux.
There have been many questions and a lot of confusion at Warner Bros. Discovery and DC lately, following the cancelation of Batgirl and the investor's call with CEO David Zaslav. The company is now under a period of reconstruction, with hopes to create a '10-year-plan' similar to what Marvel Studios did with Alan Horn, Bog Iger, and Kevin Feige.
Related: The Flash Could Be Canceled: Warner Bros. Deciding What to Do with DC Movie Amid Ezra Miller Controversy
MOVIEWEB VIDEO OF THE DAY
One film is officially safe under the new regime, Joker: Folie À Deux. The Variety report mentions several things regarding the sequel, currently scheduled for 2024, including the reported $150 million price tag for the production alone. This is far from Joker (2019), which cost the studio $55 million to make and reached an astonishing $1 billion at the box office, winning two Oscars along the way.
Both Joaquin Phoenix and director Todd Philips will reportedly receive $20 million each for their work in the film, with new co-star Lady Gaga getting $10 million. In addition, the upcoming sequel will allegedly feature complicated musical sequences, reiterating the earlier claims surrounding the film. One Variety insider compared the movie to A Star is Born, which received eight Oscar nominations and one win. Lady Gaga co-starred in the movie alongside writer/director Bradley Cooper.
How exactly will the musical segments fit into the Joker sequel? Right now, no one knows. However, Todd Philips and the rest of the creative team are hard at work figuring out the answer. Joker: Folie À Deux is set to arrive in theaters on October 4, 2024.
More Cancelations May Be Ahead for DC and Warner Bros. Discovery
DC Comics
Since 2008, Marvel Studios and the MCU have mostly been under one coherent, guided trajectory. Marvel Studios president, Kevin Feige, has ensured that each entry into the canon Marvel Cinematic Universe has coincided with each other, leading to some of the biggest films we've ever seen, such as Avengers: Endgame.
However, DC and the DCEU have experienced a much rockier, troubled road. Man of Steel was meant to kickstart a connected universe for the Marvel competitors, however, after several critical failures, including Josh Whedon's Justice League, it was clear the company would be forced to take a step back. Since then, several projects have turned out to be a huge success, like Joker in 2019 and The Batman in 2022. In addition, The Suicide Squad, a reboot of the 2016 version, saw success with James Gunn at the helm, and a spinoff series, Peacemaker, debuted on HBO Max earlier this year to a warm welcome.
Related: HBO Max Continues With Green Lantern Series, But Cancels Another DJ Project
Unfortunately, DC has too many projects in the pipeline for David Zaslav, and the CEO recognizes some changes will need to be made. According to Variety, shows like Titans and Doom Patrol are in trouble, and series such as Strange Adventures and Wonder Twins have already been canceled. In addition, Black Adam, which lands in theaters on October 21, has a lot riding on it as Warner Bros. Discovery and DC executives need to see a film with critical and financial success.
The future is currently up in the air at DC, and filmmakers are just hoping to see their projects through to the end without an out-of-the-blue cancelation like Batgirl.
You can view the original article HERE.