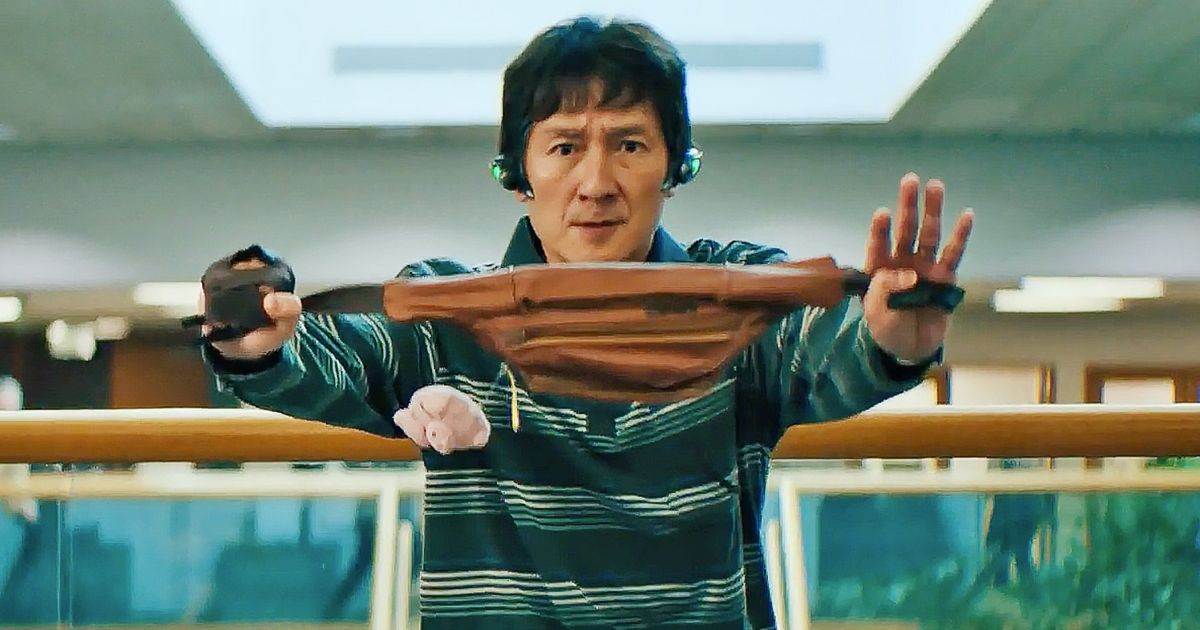 Following his notable roles as a former child star in movies like The Goonies and Indiana Jones and the Temple of Doom, actor Ke Huy Quan spent many years believing his acting career was over before a recent return to show business. He was back in the spotlight with his role as Waymond Wang, husband to Michelle Yeoh's Evelyn Wang, in the hit A24 film Everything Everywhere All at Once. Quan's performance in the film has been met with acclaim, including a nomination for Outstanding Supporting Performance at the Gotham Independent Film Awards.
The competition was steep, but Quan picked up the win for the award. Other nominees for the award included Jessie Buckley (Women Talking), Raúl Castillo (The Inspection), Hong Chau (The Whale), Brian Tyree Henry (Causeway), Nina Hoss (Tár), Noémie Merlant (Tár), Mark Rylance (Bones and All), Gabrielle Union (The Inspection), and Ben Whishaw (Women Talking).
MOVIEWEB VIDEO OF THE DAY
In his acceptance speech, which was shared online by Variety, Quan gets emotional when presented with the award. He observes that a lot can happen in just one year's time, as he was still not sure that this attempt to revitalize his acting career was going to work out last year. The praise he has gotten for the film, culminating with winning an acting award, was something he didn't see coming, especially so soon.
"Wow, this is incredible," Quan says while fighting back tears. "This time last year, all I was hoping for was just a job. And just when I think that it can't get any better, it does. What an incredible honor."
You can watch the full speech in the tweet below.
Related: Indiana Jones Star Ke Huy Quan Says Steven Spielberg Still Sends Him Christmas Presents
Everything Everywhere All at Once Wins Best Feature
A24
Everything Everywhere All at Once had a great night, as the film would also win the Best Feature award. That meant overcoming Aftersun, The Cathedral, Dos Estaciones, and Tár. The win saw Everything Everywhere All at Once having the distinction of being the only movie to win multiple awards for the night. However, it was not the most nominated film, as Tár had five total nominations. That film picked up the Best Screenplay award for Todd Field's script. Michelle Yeoh was also up for Outstanding Lead Performance which ultimately went to Till's Danielle Deadwyler.
Directed by Daniel Kwan and Daniel Scheinert, Everything Everywhere All at Once is part action, part comedy, part drama, and all amazing. It follows Michelle Yeoh who recruits alternate versions of herself from parallel universes to prevent a powerful foe from destroying the multiverse. Along with Yeoh and Quan, the film also stars Jamie Lee Curtis, Jenny Slate, Harry Shum Jr., and James Hong.
Everything Everywhere All at Once is currently streaming on Paramount+. You can watch the film's official trailer below.
You can view the original article HERE.