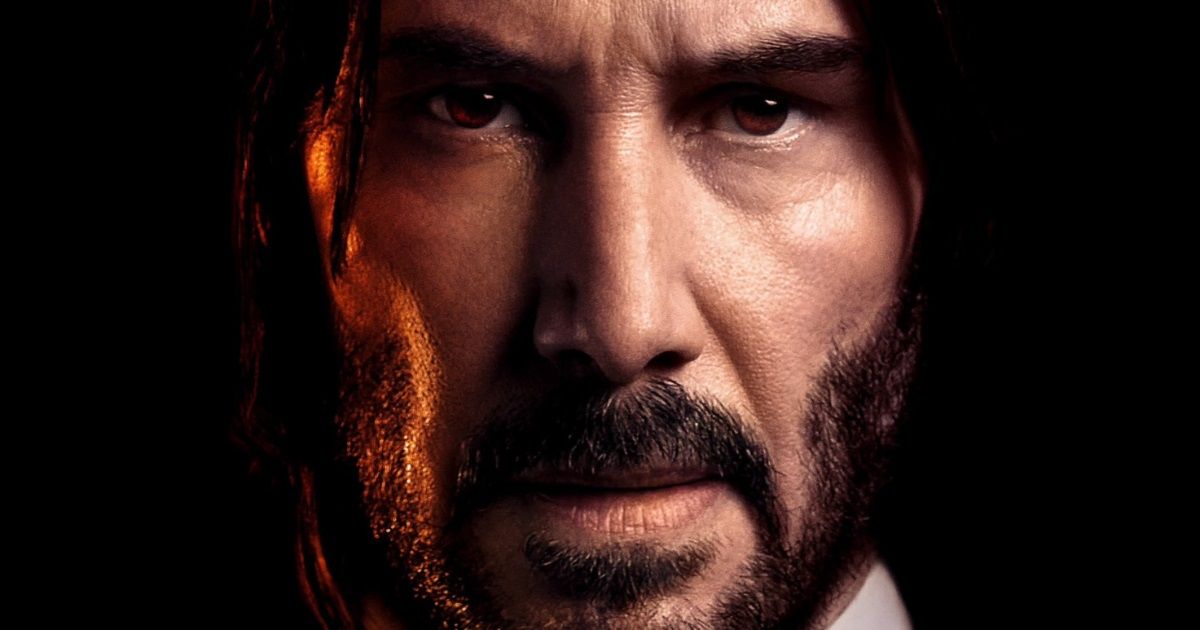 A new official poster for John Wick: Chapter 4 has been released. The poster first debuted at CCXP in Brazil and features Keanu Reeves looking like he remembers the time when a group of vicious thugs killed his dog. A closer look at his tie reveals an image of an hourglass with spilled bullets representing the sand, perhaps to suggest that time is running out for John Wick. The bullets also serve as a reminder of all the lives the titular hitman has taken over the course of the series.
You can view the new poster below.
Based on characters created by Derek Kolstad, John Wick: Chapter 4 is written by Shay Hatten and Michael Finch. Chad Stahelski is back in the director's chair after helming all three prior films. Stahelski also serves as a producer alongside Basil Iwanyk and Erica Lee. Reeves executive produced alongside Louise Rosner, David Leitch, and Michael Paseornek. John Wick: Chapter 4 stars Reeves, Donnie Yen, Bill Skarsgård, Laurence Fishburne, Hiroyuki Sanada, Shamier Anderson, Lance Reddick, Rina Sawayama, Scott Adkins, and Ian McShane.
MOVIEWEB VIDEO OF THE DAY
The official logline for the sequel is as follows:
John Wick (Reeves) uncovers a path to defeating The High Table. But before he can earn his freedom, Wick must face off against a new enemy with powerful alliances across the globe and forces that turn old friends into foes.
Related: John Wick 4: What We Hope to See in the Sequel
John Wick: Chapter 4 Won't Be the Last We'll See of John Wick
Lionsgate
With the John Wick series remaining as popular as ever, the plan is for the franchise to continue to expand well beyond the release of John Wick: Chapter 4. Originally, Lionsgate planned for John Wick: Chapter 5 to be filmed back to back with the fourth film. However, the pandemic changed this, but the goal is to later shoot the fifth movie after first focusing on getting out Chapter 4.
Multiple spinoffs in development will also expand this world even more. Ana de Armas will star in a movie spinoff dubbed Ballerina that's currently shooting in Prague. Reeves is expected to appear in the film as John Wick, while other returning franchise stars include Ian McShane, Anjelica Huston, and Lance Reddick. Meanwhile, a prequel series in the works at Peacock will follow Colin Woodell as a younger version of Winston, Ian McShane's character, with Mel Gibson also starring in a key role. Flash-forward scenes could theoretically make special appearances possible, but it's unknown at this time if any actors from the films will make special appearances for the show, dubbed The Continental.
John Wick: Chapter 4 is set to be released in movie theaters on March 24, 2023, following multiple pandemic-related delays. You can see more from the film by visiting the official website, and you can also watch the trailer below.
You can view the original article HERE.