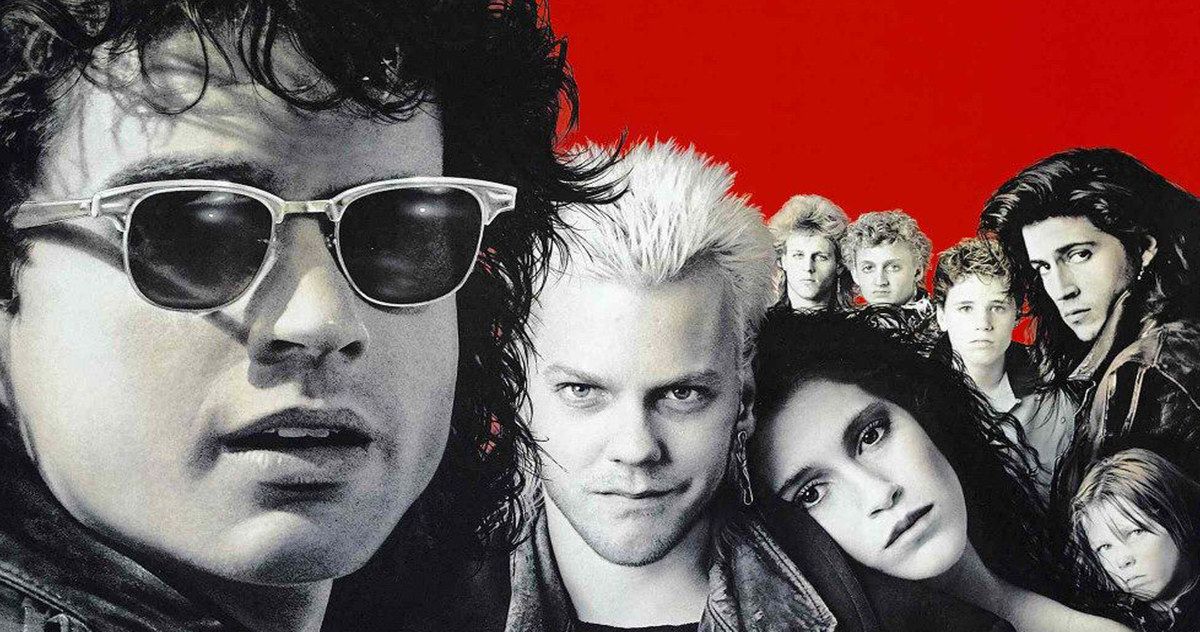 Kiefer Sutherland has appeared in many roles over the last four decades, but one that he considers a career high is playing David in the 80s vampire movie The Lost Boys. While the 1987 movie was one of Sutherland's first prominent roles, it is also one that has transcended generations, and that is the reason he sees it as one of his personal favorites. While speaking to The Hollywood Reporter, Sutherland explained how the horror movie had more longevity than he believed it could. He said:
"It's complicated. It was unexpected. I hadn't been doing this long enough [when I made it]. I had no idea Lost Boys was going to be the success it was. I didn't realize that it was going to represent a time in filmmaking. I certainly didn't expect to run into grandchildren — and, in a couple cases, great-grandchildren — who said, "My dad showed me this movie, do you mind signing it for me?" That film, for whatever reason, has gone through three or four generations. That's something I'm really proud of. You just didn't expect it to do what it did, and it never stopped. You just look back and go, "God, I was lucky I got that audition." I was lucky Joel Schumacher hired me."
When it comes to classic 80s movies, The Lost Boys is right up there for a number of reasons. Featuring many stars of the decade, such as Alex Winter, Corey Haim, and Corey Feldman, The Lost Boys was both a critical and commercial success and has since gone on to be such an iconic piece of pop culture that it has inspired many other movies and TV show episodes over the years.
Related: Kiefer Sutherland on a 24 Revival: 'If I Get to Do Something Else With It, I Would Certainly Jump at That'
Kiefer Sutherland Will Be Taking on a New Action Role in Rabbit Hole
Paramount+
For many fans of Kiefer Sutherland, his most iconic roles have put him in the line of fire in action thrillers such as the TV series 24 and Designated Survivor. He will return to the action genre this week in the new Paramount+ series Rabbit Hole. In the show, Sutherland plays John Weir, a "master manipulator in the world of corporate espionage." Unlike Jack Bauer in 24, Weir is a man who finds himself being framed for murder and has to use all of his skills to discover who is behind the murder and clear his name.
Rabbit Hole certainly brings a strong supporting cast, including Charles Dance, Meta Golding, Enid Graham, Jason Butler Harner, and Walt Clink. The series promises to put Kiefer Sutherland back in the heart of the genre that he has made his own over the last two decades and will no doubt have many of his fans longing for him to return as Jack Bauer one more time in the future. However, that may or may not happen, but for now, going down the Rabbit Hole seems like a good alternative. The series debuts on Mar. 26.
You can view the original article HERE.