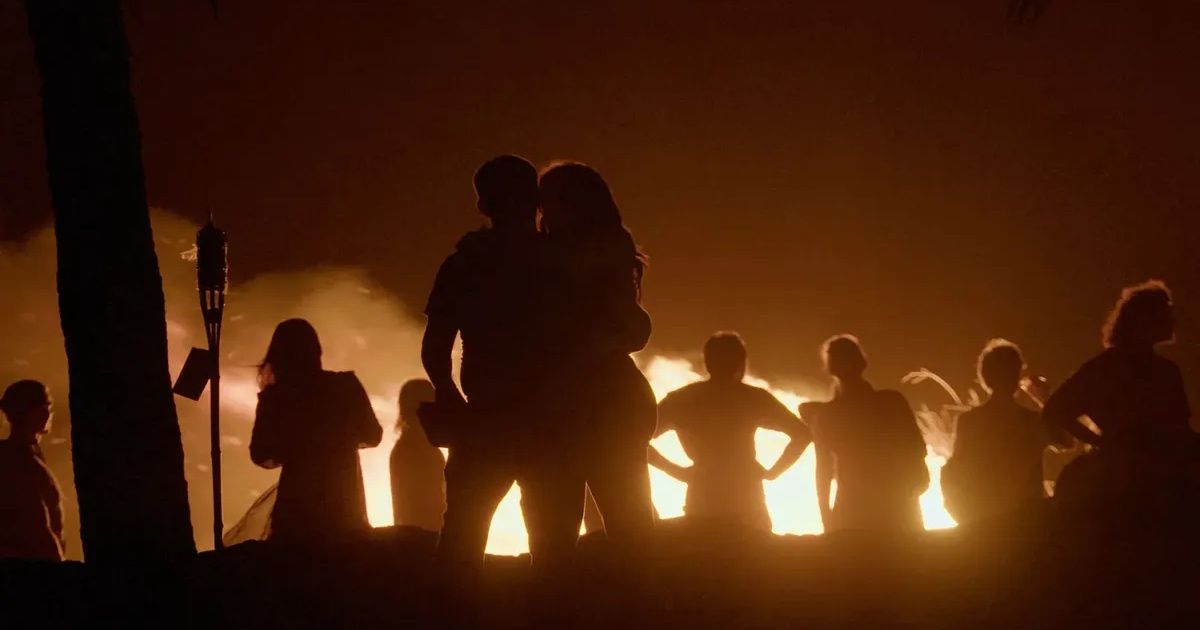 For seven years, each year in Mexico, there is a particular kind of congregation that occurs: Anarchapulco. It is an annual event founded in 2015 to promote anarchism and anti-capitalist ideologies, and it draws audiences, particularly Americans, on an international scale. Comparable to PorcFest, which occurs in New Hampshire, Anarchapulco boasts one of the largest attendance numbers among these kinds of festivals. Members of the Anarchapulco community have even settled in the area of Mexico where the festival occurs, and, although they are not Mexican citizens, continue to actively resist what they consider to be governmental forms of control.
However, it does not come without its controversies. Not only does the festival's ideology promotion and beliefs generate pushback, as well as the speakers they choose to invite, but a fugitive and member of the Anarchapulco community was shot and killed in the area. True crime and biopics may be all the rage when uncovering the "why" of events like these, but HBO's newest docuseries, The Anarchists, looks to the inside to figure out the origins of such an event existing.
MOVIEWEB VIDEO OF THE DAY
The six-part series utilizes a mixture of interviews, shots taken over six years, and archival footage to piece together the rise and fall of Anarchapulco. Los Angeles-based filmmaker Todd Schramke spearheads the documentary's direction, and he was the one who created, directed, and executive produced the documentary. His previous work as a director includes USRA Exclusives, while he also has served as a cinematographer on the 2021 movie Generation Wrecks. As a director, The Anarchists is his first major work and has premiered exclusively on HBO Max. Following the events that occurred over six years, and the festival is still an ongoing event, it becomes a mystery to the ordinary viewer why this may be happening at first, but then is becoming increasingly more obvious.
A Haven Against Law and Government
Bird Murmur
The Anarchists' opening scene is suspiciously reminiscent of the current conflicts raging across the United States today. As libraries are no longer able to contain certain books on their shelves and school curriculums ban books based on racial theory and diversity, The Anarchists opens with a scene of book burning. One of the books shown to the camera is a textbook on criminal law, but no immediate explanation is offered as to why this is occurring. For a documentary about anarchism and people rebelling against the law and foundations of current governments, this beginning seems fitting, although a radical vision to historical, conservative predecessors that did the same while claiming it was God's will or the throes of fascism.
A group of children is screaming expletives as they throw the books into the flames, cursing their existence, while an older man delivers a monologue asking why a book tells him what to say, read, write, and communicate to his children. They blame the state for what it can and cannot do. It is this indoctrination, this instilled hatred, that creates a new generation that fights for anti-intellectualism. It is this ironic beginning that sets the community up for failure, as they bring a pretentious take on how they do not listen to anything, turning their nose away from anything—whether books, movies, or television—that does not feed into their version of how the government should be led.
It then pivots to a beach town hosting a conference for anarchists. "Look at us now," Jeff Berwick, the founder of Anarchapulco, declares in front of an audience. "The government, they call us the resistance," he continues, "I call them the resistance. They're resisting humanity reaching its potential." The audience cheers at his words, then the footage cuts to conference attendees discussing how it has changed their perspective on the world. Berwick, an entrepreneur at heart, is the mastermind behind this entire operation. Not only is he the face of the movement, but he assumes a leadership role amid a group of so-called anarchists. He denies the fact he is a leader, but it becomes increasingly obvious from his positioning that he is one.
But Berwick is not one of the leaders that television likes to warn about, like Ma Anand Sheela or even Thanos' Elizabeth Holmes. He is more of the type that could be classified as an Instagram self-help guru account: he offers something that is slightly tangible, like the community itself, but, at the end of the day, it might do more harm than good. Many of those present at Anarchapulco had some kind of wealth already going into it, making them seem more like a wealthy teenager lashing out at the world instead of someone who wants genuine change. The setting of a Mexican town for its grand operations only seems to serve this idea further, as not only did they have the money to come to a festival in a different country, but they also had the means to uproot their lives to stay there if they wished.
Related: Exclusive: Rebeca Huntt on Her Documentary Self-Portrait, the Hypnotic Film Beba
Conflicting Ideals
Bird Murmur
If this story could not get any richer, it does. While Berwick seems like the type that will ride this sinking ship until the very end, other members of the community are brought in to describe what drew them to this particular lifestyle. Some are genuinely seeking out a change from their everyday lives and routines from where they are from originally, but others are looking to find an escape from the law for less innocent reasons. It is through these testimonies that The Anarchists reveal that a community with no rules is not a utopia. These types of scenarios, on the surface, seem ideal, but when it boils down to the issues that split societies running under a government, they reappear in these communities as well. Is the main message that humans simply can't work together at all? Perhaps, but others may walk away with a completely different take on the series.
Then there is the issue of cryptocurrency in the community. For a group that actively preaches against the dangers of falling under systems of capitalism, some members end up reaping the benefits and drawbacks of capitalism in the form of online currencies like Bitcoin. Because the filmmakers were able to join the community over six years, they were able to expose some logical fallacies in their arguments as well as when they go back on their word. But, in the end, this occurring shows how ideologies revolve around convenience for the user. A concept is only useful for someone, regardless of their label, until it benefits them. While that is not the case for many people, it, unfortunately, is the truth for others.
Related: George Carlin's American Dream: The Life and Legacy of Arguably the Greatest Comedian of All Time
A Strange, But Interesting Story
Bird Murmur
As a docuseries, The Anarchists offers a compelling premise. The festival that occurs was only intended to be a one-time event by a Canadian-Dominican entrepreneur, but then it grew into something much bigger than what it may have been intended for originally. From Elvis to shows like Inventing Anna and The Dropout, biopics are reaching an all-time high, although viewers may question whether Hollywood has any original ideas left outside of Marvel, remakes, and biopics. It is documentaries like these, shedding light on the little-known topics outside of the mainstream news feeds, that provide a more subtle, nuanced take on a deeply-rooted polarization taking place across the world right now. The Anarchists could not seem more timely with its release.
One of the key aspects of the series is tracing the roots of anarchism and its movements. It would seem impossible to present this documentary without explaining the history of this kind of political thought, as it has been pervasive in societies throughout history. This is nothing new in the grand scheme of world history. It is only now, in the present day, that the Internet and social media make it seem like a more pressing issue.
Those willing to stomach the politically-charged statements and the eccentric nature of the subjects may find this an interesting series to watch, if not enlightening when it comes to other people's perspectives on government. Some may dare to call individuals members of the cult, but then comes the singular question that these so-called cult members are so loudly protesting: who is setting up the narrative? Are they a cult, or is the ruling party in charge controlling one's thoughts about what is and is not normal? All in all, The Anarchists so far looks to be a wild journey down south interrogating how certain beliefs become more streamlined.
The Anarchists is available to stream on HBO Max as of July 11, 2022. Episodes will be released weekly.
You can view the original article HERE.