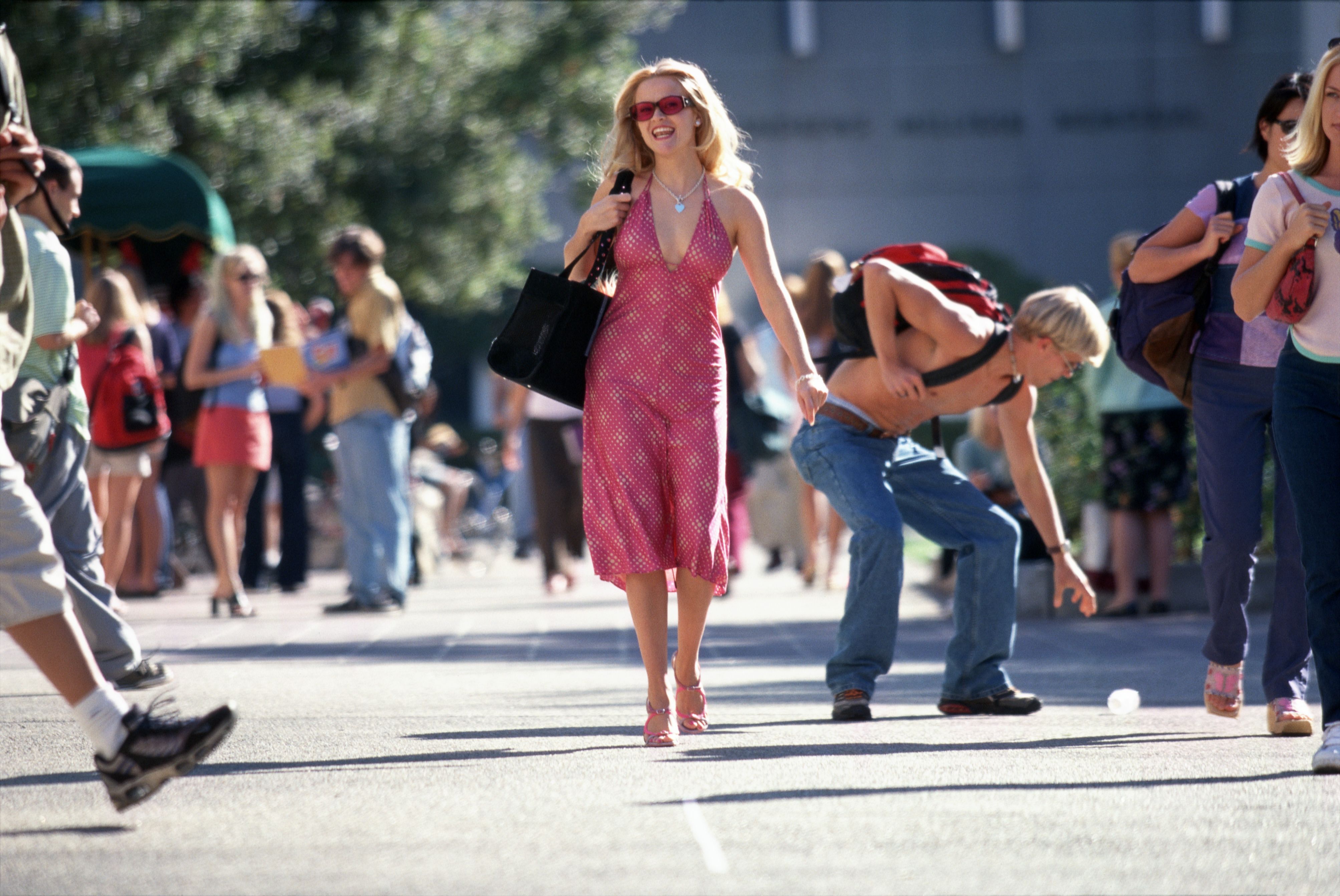 Reese Witherspoon will reprise her role of Ellle Woods in Legally Blonde 3, and the first details of the plot have been unveiled.
Via: IMDb
Since announcing that Reese Witherspoon would be reprising the role of Elle Woods in Legally Blonde 3, we have heard very little about the development of the latest installment of the comedy franchise and virtually nothing about the plot. However, in a new interview with The Hollywood Reporter, MGM executive Pamela Abdy has finally shed some light on how the pre-production on the film is going and where Elle's character will be when we catch up with her in Legally Blonde 3. Considering it has been almost two decades since we last saw her, there have been more than a few changes happening.
Legally Blonde was released in 2001, bringing the sorority girl from Amanda Brown's novel to the big screen and creating an instant hit movie that brought in reasonably positive responses from critics and pulled in over $140 million on a lowly $18 million budget. Two years later Legally Blonde 2: Red White & Blonde arrived to mixed reviews and although it was still a profitable success, an increased budget and lower box office return meant that the likelihood of a follow-up seemed on shaky ground. For that reason, it was no surprise that when a third movie did arrive it was in the form of a straight-to-DVD spin-off Legally Blondes, which was produced by Witherspoon but turned attention to Elle Woods' British cousins who moved to the U.S. to move in with their successful relative. While generally well-received, the purpose of the spin-off was not really justified to many and seemed to signal the end of the franchise.
MOVIEWEB VIDEO OF THE DAY
Related: Legally Blonde 3 Gets an Early Summer 2022 Release Date
However, in June 2018, fifteen years after she last played the role, Reese Witherspoon was reported to have started talks with MGM to reprise her role in a second direct sequel. The movie was announced to be heading into production for a 2020 release but due to the Covid pandemic, the film was delayed and shortly after was also reported to be getting an entirely new script and a new release date of May 2022.
Pamela Abdy revealed to THR that the new movie will catch up with Elle as a working mother who has now turned 40. She said, "It's really happening. Mindy Kaling and Dan [Goor] are writing it now for Reese [Witherspoon] to star. Reese and Lauren Neustadter are producing with Marc Platt. We're all developing it together. What does Elle Woods look like at 40? Elle is a mom with a thriving career. We're looking forward to seeing the script come in sometime in the first quarter."
While there has not yet been an update to the release date of a May 2022 arrival in cinemas, it would be some kind of miracle if that date holds considering Abdy's comments about not expecting the script to be ready until early next year, and no confirmation of other casting has yet been made. Based on the usual time being taken for movies to go from filming to complete, it is more likely that we will not see Elle Wood make her return into May 2023, but we can hopefully expect to hear more on that soon.
Harold Ramis' Daughter Opens Up on Ghostbusters: Afterlife
Violet Ramis Stiel opened up on her thoughts about watching Ghostbusters: Afterlife and touched on what her father might have thought.
Read Next
About The Author
Anthony Lund
(1073 Articles Published)

Anthony Lund is an author, songwriter and puppeteer from a small village in the U.K. with an avid love of all genres of TV and film. As well as keeping up with the lastest entertainment news and writing about it for MovieWeb, he works as a video editor, voice over artist and production designer. A child of the 80s, he is the owner of almost 2000 books, more toys than his children, three Warner Bros. Store Gremlins and a production used Howard The Duck movie script.
You can view the original article HERE.