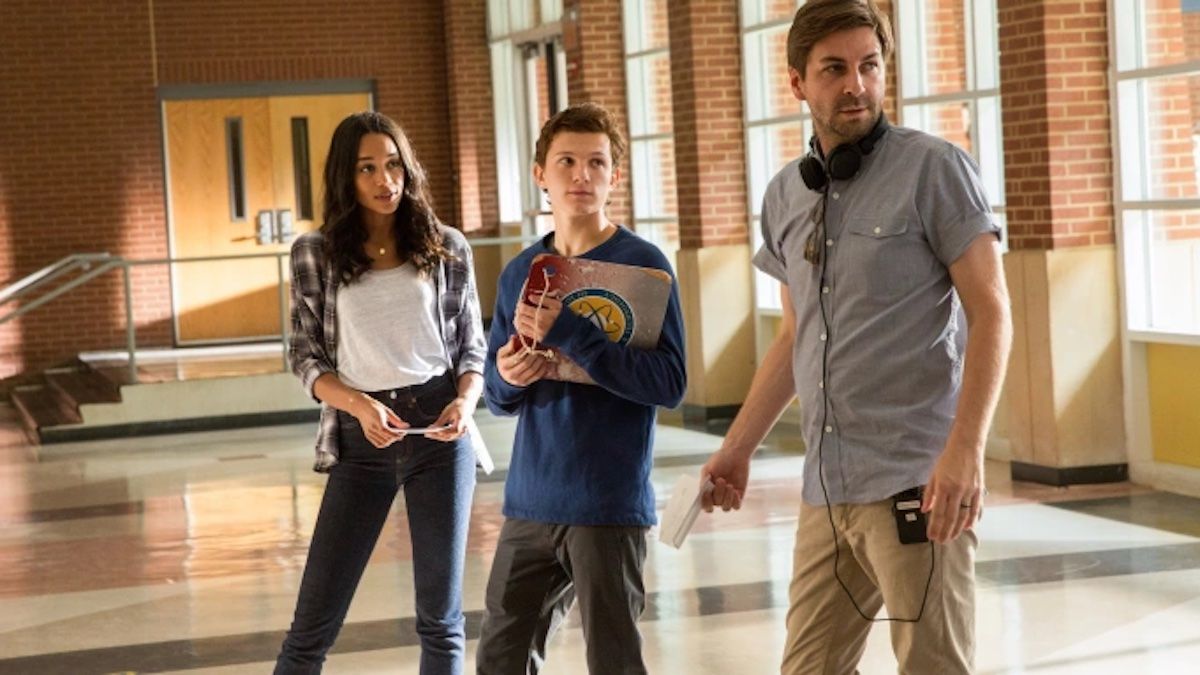 The Spider-Man helmer has decided to step away from the Fantastic Four movie after having previously worked on three of the MCU's biggest movies.
The arrival of the Fantastic Four in the MCU is one of the most anticipated future projects currently on Marvel Studios' radar. While it had been hinted that the third big-screen iteration of the superhero team could be arriving as early as the end of 2023, the film has now had a setback with the departure of Jon Watts as director. Having had a hugely successful Marvel run out with Spider-Man: No Way Home, there were many people happy to have Watts in charge of the reinvention of the Fantastic Four, but it seems that was not meant to be.
As the first Fantastic Four movie under the Disney banner, Watts was expected to dive straight into the movie, but it seems that having worked on all three MCU Spider-Man movies he wants to take a break from directing for a while. Although it is not unheard of for directors to leave productions for on-set arguments and creative differences, this is one of the rare times that there really is nothing sensational behind his decision.
MOVIEWEB VIDEO OF THE DAY
Watts said:
"Making three Spider-Man films was an incredible and life-changing experience for me. I'm eternally grateful to have been a part of the Marvel Cinematic Universe for seven years. I'm hopeful we'll work together again and I can't wait to see the amazing vision for Fantastic Four brought to life."
Marvel Studios president Kevin Feige said in a statement:
"Collaborating with Jon on the Spider-Man films has been a true pleasure. We were looking forward to continuing our work with him to bring the Fantastic Four into the MCU but understand and are supportive of his reasons for stepping away. We are optimistic that we will have the opportunity to work together again at some point down the road."
Related: New Star Wars Series for Disney+ Could Bring in Jon Watts to Direct
Jon Watts Will Make a Non-Marvel Project His Next Directorial Effort
After being part of three huge Marvel movies, it is not surprising that Jon Watts would like to do something different for a little while rather than jump straight into another superhero franchise that will be part of the MCU. Despite stepping away from the Fantastic Four, Watts already has what will likely be his next project — an Apple TV+ movie to be written and directed by Watts.
Apple Studios purchased the untitled movie towards the end of last year after a bidding war involving all the big streaming players for the film that will star George Clooney and Brad Pitt as a pair of "lone wolf fixers" end up being hired for the same job. When being reported at the time, It was revealed that as well as landing on Apple TV+, the film has also secured a cinematic release before its streaming debut as part of the deal.
With Watt now out of the Fantastic Four movie, the hunt will be on for a new director to take on the introduction of Marvel's first family, and with the movie being one of the priorities of Marvel Studios, it should not be too long before someone new is appointed to the project.
Venom: Let There Be Carnage Post-Credit Scene Was Directed by Jon Watts
Read Next
About The Author
Anthony Lund
(2088 Articles Published)

Anthony Lund is an author, songwriter and puppeteer from a small village in the U.K. with an avid love of all genres of TV and film. As well as keeping up with the lastest entertainment news and writing about it for MovieWeb, he works as a video editor, voice over artist and production designer. A child of the 80s, he is the owner of almost 2000 books, more toys than his children, three Warner Bros. Store Gremlins and a production used Howard The Duck movie script.
You can view the original article HERE.