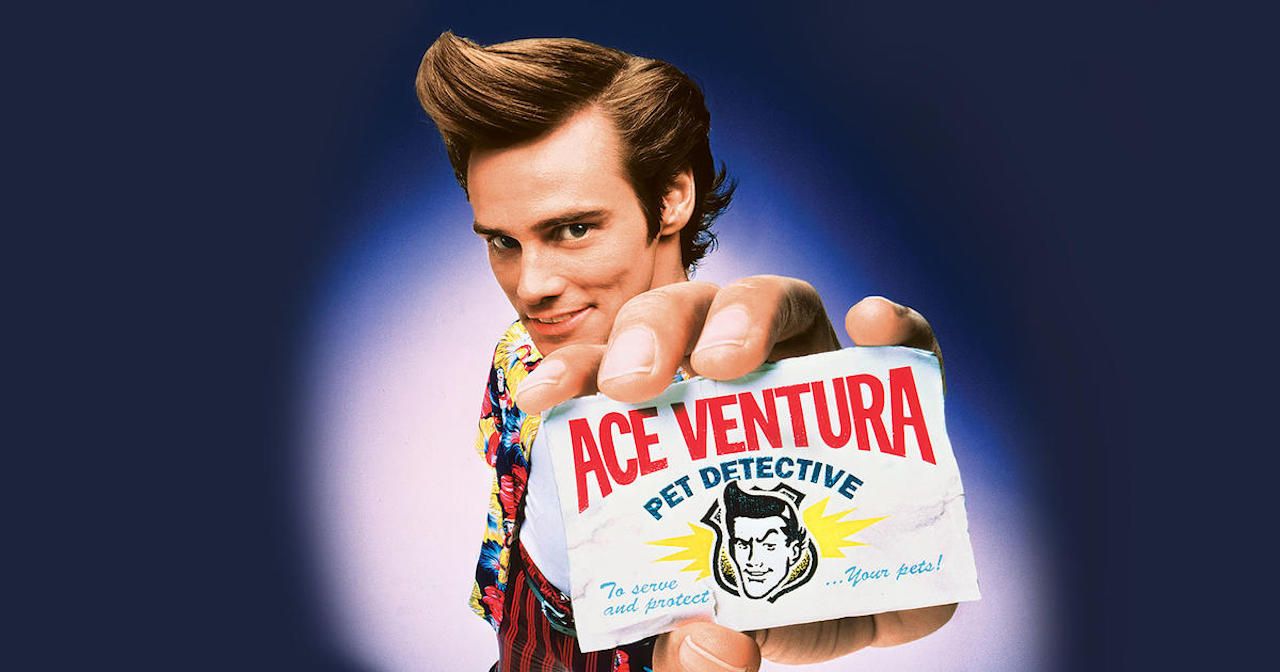 Netflix's insane true-crime drama Tiger King has been mired in controversies ever since it debuted on the streamer last year. But things are about to get worse, as Morgan Creek Productions, the production company behind Jim Carrey-starrer Ace Ventura films, has sued Netflix and Tiger King producers for copyright infringement. Apparently, Tiger King used footage from Ace Ventura: When Nature Calls without authorization.
The Hollywood Reporter first broke this story, and per the outlet, the lawsuit claims that two short clips from Ace Ventura 2, featuring Jim Carrey, were used "without permission or license." One clip sees Carrey's titular protagonist with a "monkey wrapped around his neck and shoulder," and the other features him "triumphantly riding an elephant." These clips amount to a measly 5 seconds of screentime, but the issue is that Netflix and Tiger King production company Goode Films used them unlawfully for their benefits.
MOVIEWEB VIDEO OF THE DAY
Morgan Creek alleges that these clips helped "enhance the commercial value of Tiger King" and were viewed by "an audience of literally millions of viewers — many of them more than once, multiplying the harm to MCP — all while knowing or having reason to know of the use of the Infringing Clips was without permission, content or license."
The lawsuit further states, "Leaving no room for doubt as to the source, a dubbed-over voice identifies one such movie as Ace Ventura, at the precise time when the Infringing Clips appear on screen. Plantiff is informed and believes, and thereupon alleges, that Ace Ventura is the only film used in Tiger King where more than one clip appears."
Morgan Creek Productions also isn't happy about Tiger King using clips from Ace Ventura to try and add "levity." The clips are used for comedic effect to show how wild animals are often used in Hollywood films, and Morgan Creek alleges this gives a wrong impression of the Jim Carrey films. Ace Ventura loves animals, whereas most of the characters in Tiger King are infamous for their vile treatment of animals. "The series was filled with sordid tales of animal abuse, voluminous guns and a quixotic bid for the U.S. presidency. Most significantly, the program followed a murder-for-hire plot aimed at a competing animal sanctuary owner, hated by Joe Exotic, and seen as a threat to his 'big cat' empire," the lawsuit reads.
Interestingly, Morgan Creek tried to solve the matter with Netflix and Tiger King producers directly, but to no avail. The company now seeks statutory damages totaling $300,000 along with attorney fees and a permanent ban on Tiger King from using any other footage owned by Morgan Creek.
Tiger King is a true-crime docu-series that follows the exploits of Oklahoma zookeeper Joe Exotic and his feud with animal rights activist Carole Baskin. The feud culminated with Exotic hiring hitmen to kill Baskin, for which he was convicted and sentenced to prison. Season 3 of Tiger King, titled The Doc Antle Story, is currently streaming on Netflix. Give Tiger King a watch if you're in the mood for some absolutely bonkers true-crime drama.
Nicolas Cage Won't Play Joe Exotic, Amazon's Tiger King Project Is Dead
Amazon's Tiger King project has now been shelved, meaning audiences will never bask in the glory of seeing Nicolas Cage as Joe Exotic.
Read Next
About The Author
Mudit Chhikara
(153 Articles Published)

Mudit Chhikara is a news writer at MovieWeb. He holds a bachelor's degree in electronics, but being a lifelong cinephile, Mudit decided to write about movies for a living.
You can view the original article HERE.