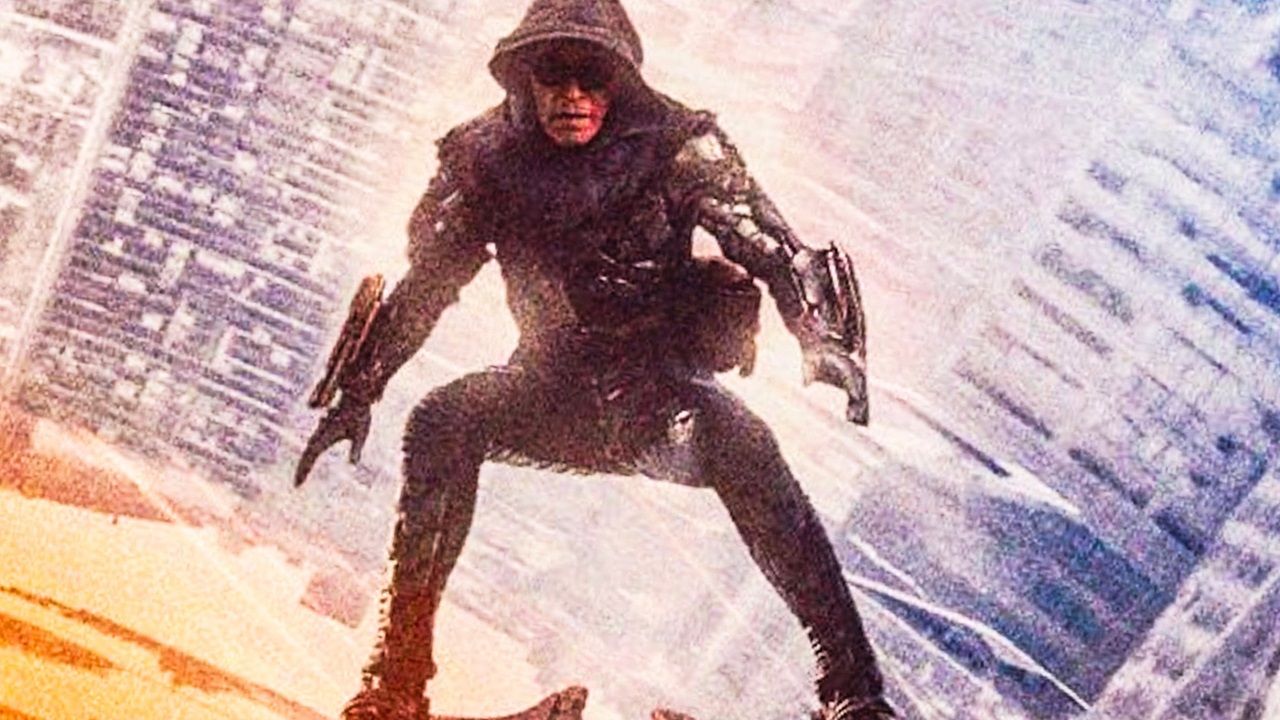 One of the best aspects of Spider-Man: No Way Home is the return of Willem Dafoe as Green Goblin. The actor clearly hasn't missed a step since he last played the supervillain in the original Spider-Man movies by Sam Raimi, and his flawless return has been very well-received. Dafoe had taken his return to the role so seriously that the 66-year-old insisted upon doing his own stunts. In a video that's spreading on Twitter, Dafoe can be seen in character as Green Goblin on the supervillain's glider.
"To do this physical stuff was important to me," Dafoe said of the role's physicality. "In fact, one of the first things I said to Jon (Watts) and Amy (Pascal), basically, when they pitched it to me before there was even a script, was, 'Listen. I don't want to just pop in there as a cameo, or just fill in in closeups. I want to do the action because that's fun for me."
MOVIEWEB VIDEO OF THE DAY
He added, "And also, because it's really impossible to add any integrity or any fun to the character if you don't participate in these things. Because all that action stuff informs your relationship to the characters and the story, and also, it makes you earn your right to play the character in a funny way."
Spider-Man: No Way Home stars Tom Holland and Zendaya, who recently said how Dafoe "scared the hell out of everyone" with his portrayal of the sinister supervillain on the set. As the actress told Marvel, "The coolest thing is that everyone's so lovely, and then they just play these very evil characters. He's so good at just like, just being lovely— you know, 'Hey how are you?' And then, [mimics Green Goblin voice,] like whoa."
"I've never worked with an actor who was able to give a director so many options," Holland said. "He has this one speech in the film where he's talking about Peter's kind of existential crisis… He must have done the scene 30 times and they were all different."
Of course, Willem Dafoe's return as Green Goblin was just one of many big returns to appreciate in Spider-Man: No Way Home. The sequel's marketing had revealed that Alfred Molina would also be back as Doc Ock, the role he played in Sam Raimi's Spider-Man 2. Perhaps these would have been kept a secret along with the other big returns if not for Molina dropping the news early. Jamie Foxx had also teased his return as Electro pretty early on intro production, having previously played the role in The Amazing Spider-Man 2. All three were officially confirmed prior to the movie's premiere this month.
Spider-Man: No Way Home is now playing in movie theaters. As for Willem Dafoe, he can next be seen in the upcoming Robert Eggers film The Northman as part of another ensemble that also includes Nicole Kidman, Alexander Skarsgård, Claes Bang, Anya Taylor-Joy, Ethan Hawke, and Björk. It is due to be released by Focus Features in the U.S. on April 22, 2022.
Spider-Man: No Way Home Merch Features Surprise Netflix Hero
Official new merchandise for Spider-Man: No Way Home features one of the movie's most crowd-pleasing moments.
Read Next
About The Author
Jeremy Dick
(4661 Articles Published)

Jeremy Dick has been writing for MovieWeb and Horror Geek Life for years, is the self-proclaimed biggest fan of Bob Saget, and doesn't particularly like talking about himself in the third person.
You can view the original article HERE.