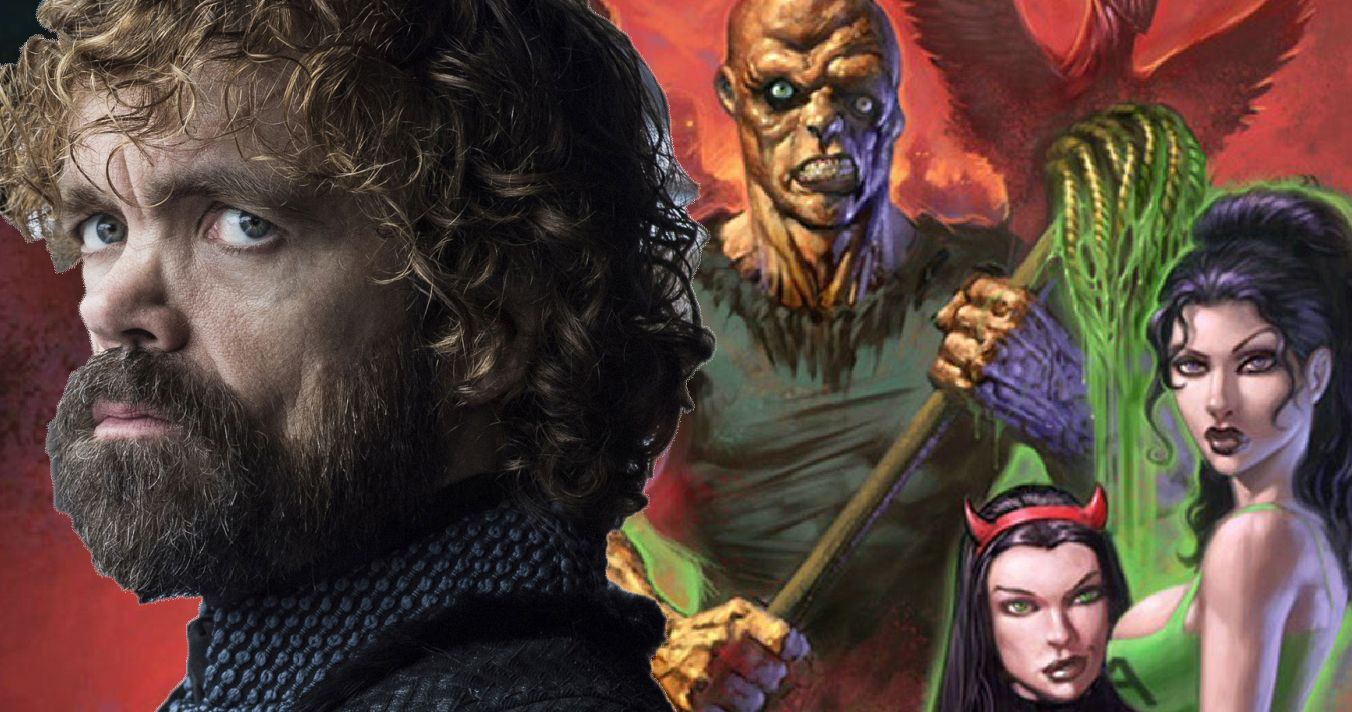 Peter Dinklage believes fans will be entertained by the 'crazy' and 'over-the-top' nature of the upcoming reboot of The Toxic Avenger.
It just wouldn't be The Toxic Avenger if it's not a completely bonkers movie, but that's fortunately what we can expect from the upcoming reboot. As has been reported, The Toxic Avenger is getting rebooted with Game of Thrones favorite Peter Dinklage starring as a new incarnation of Toxie, the first superhero from New Jersey. Macon Blair (I Don't Feel at Home in This World Anymore) directs the new feature with Troma's Lloyd Kaufman and Michael Herz producing.
If you have seen the original movie, you know how insane The Toxic Avenger is. Its premise alone is unlike anything else that's been seen on film. It follows a meek, milquetoast janitor (Mark Torgl) who falls into a vat of toxic waste after a prank on him goes awry. The chemicals transform him into a "monster" who's much larger and stronger than he used to be, and he uses his abilities to clean up the streets of Tromaville. Did I forget to mention that he wears a tutu and his weapon of choice is a mop?
MOVIEWEB VIDEO OF THE DAY
It's always a scary thing when reboots of cult classics are announced, but Peter Dinklage wants fans to know that this reboot is just as "crazy" as the original. In a chat with Empire, Dinklage notes how what attracted him to the project was that it wasn't like any other role he's ever played. He notes how it's pretty much the opposite of what he'll be doing in Joe Wright's musical Cyrano, but as fans of Dinklage will know, the actor certainly has the range necessary to pull off both roles.
"It's a lot of fun…I just wanted to do something that I've never done before. So why not be a monster in an over-the-top, crazy movie, and why not sing in another one?"
Dinklage goes on to tease that the new Toxic Avenger is not trying to change the formula by reimagining the story with a different tone. The actor explains his appreciation for how these kinds of indie films are made exactly how the filmmakers intend for them to be, which is not something that happens on big budget productions with major studios. That gave the original film the charm that it had, and the goal seems to be to do the same with the new movie.
"It's not a remake. I just like guerrilla filmmaking. Those movies – they just made them, no matter what. They just did it because they love doing it. Some of them are not the best, but some are so much fun. When you make movies too clean, it can distance the audience. They want to feel the dirt under their fingernails. I think those Troma films definitely dipped the audience in toxic waste."
The Toxic Avenger reboot doesn't yet have a release date, but you can count on this writer being the first one in line as soon as tickets are on sale. Meanwhile, fans can catch Peter Dinklage in Cyrano when it's released in United States theaters on Jan. 21, 2022.
Exclusive: Michael Fishman Discusses What It's Like To Direct John Goodman in The Conners
Movieweb author Rick Bentsen chats with Michael Fishman about what it's like to direct John Goodman in The Conners.
Read Next
About The Author
Jeremy Dick
(4638 Articles Published)

Jeremy Dick has been writing for MovieWeb and Horror Geek Life for years, is the self-proclaimed biggest fan of Bob Saget, and doesn't particularly like talking about himself in the third person.
You can view the original article HERE.