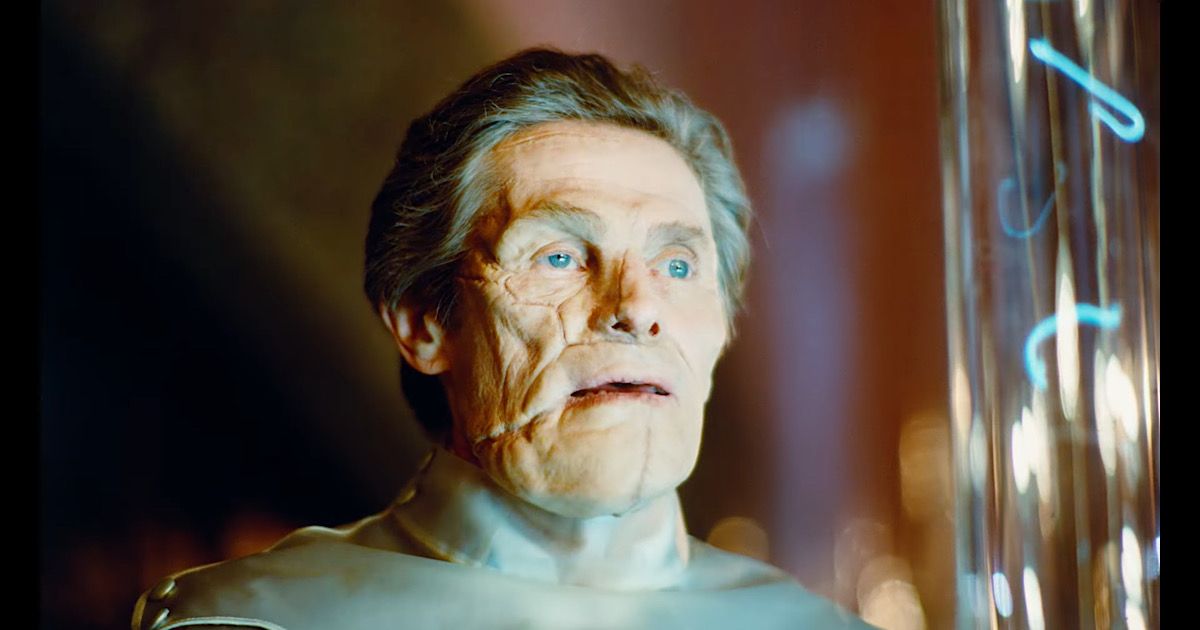 Searchlight Pictures have released one of the most intriguing and visually stunning trailers of the year in the first full look at the sci-fi take on the Frankenstein principle, Poor Things. As one of the most unique-looking movies of the year, the movie from director Yorgos Lanthimos stars Emma Stone as Bella Baxter, a woman resurrected from the dead by a disfigured scientist (Willem Dafoe), who goes on a journey of the rediscovery of life, love and liberation. Check out the new trailer below.
Poor Things promises to be another glorious mish-mash of genres from the filmmaker behind the likes of the psychological family drama Dogtooth, the absurdist black comedy romantic drama The Lobster, and the slow-burning psychological thriller The Killing of a Sacred Deer. This time, Poor Things will combine sci-fi, romance, and comedy, crafting a beautiful cinematic monster that will no doubt boast another stellar performance from Emma Stone at its center. You can also see some of the visual ingenuity of the movie in the posters released so far.
MOVIEWEB VIDEO OF THE DAYSCROLL TO CONTINUE WITH CONTENT
Poor Things tells the incredible tale and fantastical evolution of Bella Baxter (Emma Stone), a young woman brought back to life by the brilliant and unorthodox scientist Dr. Godwin Baxter (Willem Dafoe). Under Baxter's protection, Bella is eager to learn. Hungry for the worldliness she is lacking, Bella runs off with Duncan Wedderburn (Mark Ruffalo), a slick and debauched lawyer, on a whirlwind adventure across the continents. Free from the prejudices of her times, Bella grows steadfast in her purpose to stand for equality and liberation in this Frankenstein-style story.
Directed by Yorgos Lanthimos from a screenplay by Tony McNamara, and based on the 1992 novel of the same name by Alasdair Gray, Poor Things stars has amassed a stellar cast to tell this bizarre story with Emma Stone starring as Bella Baxter alongside Willem Dafoe as Dr. Godwin Baxter and Mark Ruffalo as Duncan Wedderburn.
The rest of the cast includes Ramy Youssef (Ramy, Mr. Robot), Jerrod Carmichael (On the Count of Three, Neighbors 2: Sorority Rising), Christopher Abbott (Catch-22, Possessor), Margaret Qualley (Once Upon a Time in Hollywood, Maid), Kathryn Hunter (The Tragedy of Macbeth), Suzy Bemba (Drift), and Wayne Brett (Mrs. Harris Goes to Paris, The Witcher).
RELATED: Emma Stone's Best Dramatic Movies, Ranked
Emma Stone Has Joined Forces With Yorgos Lanthimos Before…
Fox Searchlight Pictures
This is not the first time that the acting talent of Emma Stone has joined forces with the distinctive directing style of Yorgos Lanthimos. The pair first worked together back in 2018's period black comedy, The Favourite, which saw Stone nominated for Best Supporting Actress at the Academy Awards.
Starring alongside Rachel Weisz and Olivia Colman, The Favourite examines the relationship between cousins Sarah Churchill, Duchess of Marlborough, and Abigail Masham as they vie to be court favourite of Queen Anne. The Favourite was met with critical acclaim upon release, with particular attention paid to the trio of performances at its center. The film was nominated for ten Academy Award nominations and went on to win ten British Independent Film Awards, seven BAFTA Awards, and eight European Film Awards. So, big things are expected from Poor Things.
Stone and Lanthimos clearly make a good team, with the pair having already begun work on their next project beyond Poor Things. Titled And, the anthology movie stars Jesse Plemons, Willem Dafoe, Margaret Qualley, Hong Chau, Joe Alwyn, Mamoudou Athie, and Hunter Schafer alongside Stone and has been written by Lanthimos and Dogtooth's Efthymis Filippou
Poor Things is scheduled to be released in theaters on September 8, 2023, and is rated "R" for "Strong and pervasive sexual content, graphic nudity, disturbing material, gore, and language."
You can view the original article HERE.