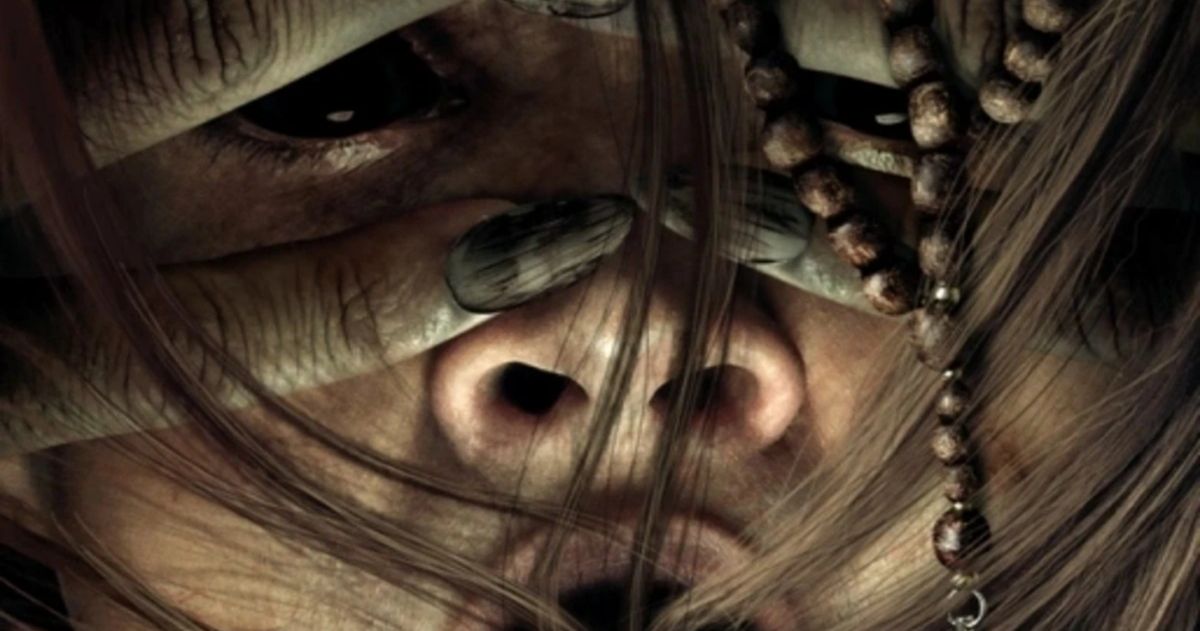 Prey for the Devil is an upcoming horror film from Lionsgate. The plot concerns the Catholic Church, which reopens its exorcism schools in light of the global rise of demonic possession. Even though nuns are forbidden to perform exorcisms, Sister Ann (Jacqueline Byers) gets mentored in the art by a professor (Colin Salmon) who recognizes her gifts. From there, she's thrust onto the spiritual frontline alongside fellow student Father Dante (Christian Navarro).
Bloody Disgusting was able to sit down with director Daniel Stamm about the film and what went into making the movie. Previously Stamm directed The Last Exorcism, which, in case the title didn't tip you off, was also about demonic possession. There the main character was a reverend played by Patrick Fabian. However, the main character for Prey for the Devil will be a little different. For starters, it's a woman.
MOVIEWEB VIDEO OF THE DAY
From Stamm's perspective, "strong female protagonist" is a buzzword that gets thrown out a lot but rarely pays off. The reason is that they are just coming in to punch bad guys the same way as their male counterparts. They're not adding a new perspective or challenging the status quo. The question that was important for them when making Prey for the Devil was, "what skill set is our heroine accessing that her male colleagues are not?"
"In our story, Sister Ann is saying: 'You guys have made this all about yourself, enamored with the image of yourself bravely fighting demons. The devil is using your vanity to distract you – it's time to focus on the victim, the possessed, the one you claim to be fighting for. You need to make them more than the battlefield you are stomping around in. Let's stop screaming our bible verses and listen for a moment, instead.'"
Related: Friday the 13th's Adrienne King Faces a New Evil in Dead Girl in Apartment 03 Trailer
What Makes A Good Character?
Lionsgate
A little later, Stamm says:
"That, to me, is where this movie truly earns the "strong female protagonist" label: rather than holding (a male) God's hand every step of the way, she lets go because she needs both hands to try something new. And that, in turn, allows this movie to do all kinds of things other exorcism movies haven't done. So the female protagonist is not just a gimmick – she's woven deeply into the very DNA of the story."
Eventually, Sister Ann will find herself in the battle for the soul of a young girl (Posy Taylor) who she believes is possessed by the same demon that tormented her own mother years ago. According to Stamm, leaning into this generational aspect felt important in this story of an 'eternal struggle,' where generation after generation is affected. Stramm also loved that aspect of the film because it helped make the characters more compelling.
"How do you make the audience care about the characters? It's so much harder than you'd think, yet it often comes down to just one strong moment. To me, this moment happened when Ann is begging Virginia Madsen's character to believe her that her mom wasn't cruel, wasn't abusive – but possessed. She is a child clinging to her love for her mother so tightly, that she'd rather face the devil himself than accept that her mother didn't love her. She is so vulnerable that it's impossible not to feel protective of her throughout the rest of the movie."
Check out the trailer for the movie below:
You can view the original article HERE.