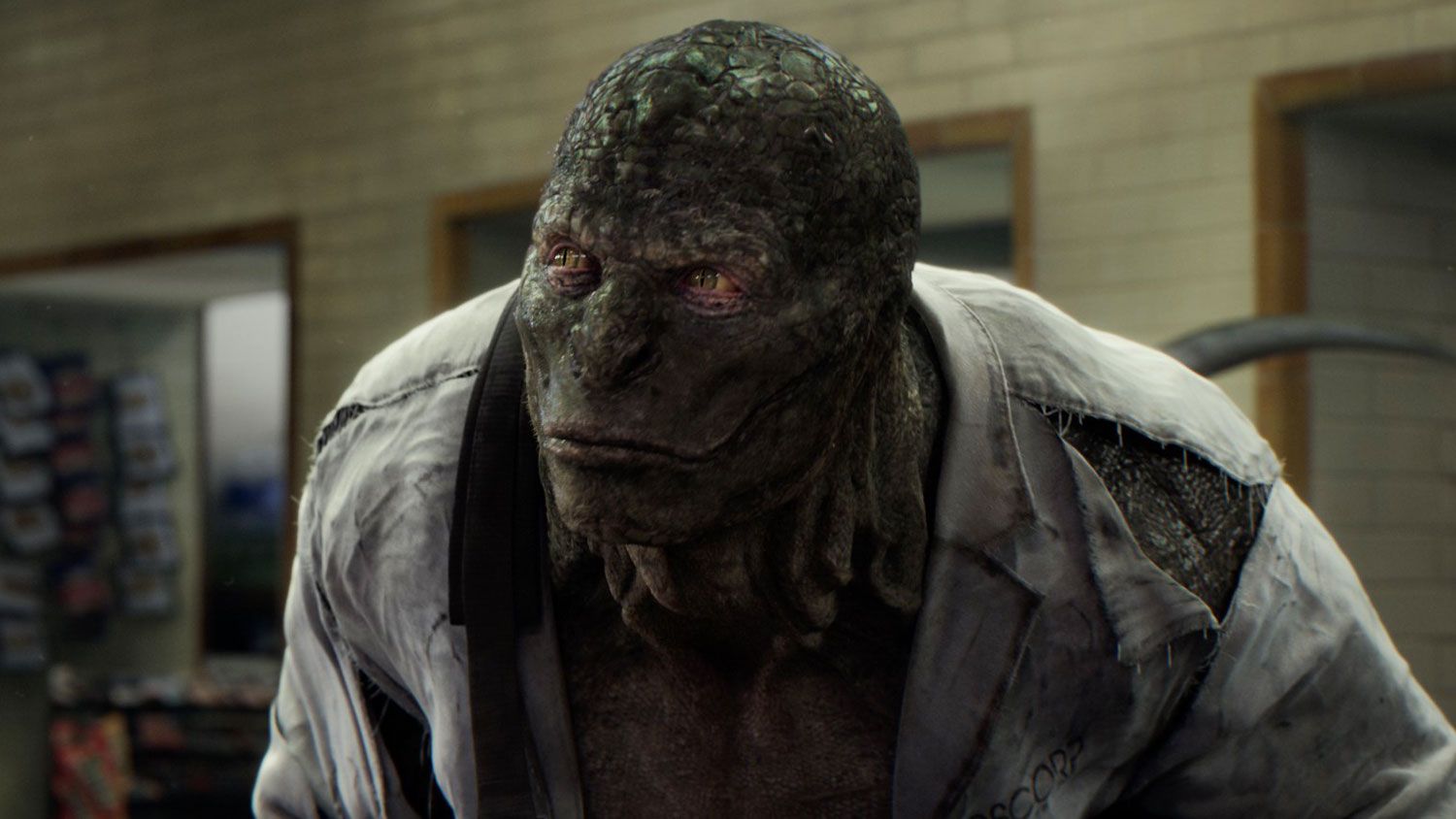 In the multiversal outing of Marvel Cinematic Universe, Spider-Man: No Way Home is bringing out not one but numerous villains from the past Spider-Man films, and putting them all at once against Tom Holland's friendly neighborhood. While the film was always bringing back Alfred Molina and Jamie Foxx as Doc Ock and Electro respectively, some characters weren't confirmed until the second trailer of the film dropped. That includes Dafoe's Green Goblin from Spider-Man, Thomas Haden Church's Sandman from Spider-Man 3, and lastly, Rhys Ifans' The Lizard from The Amazing Spider-Man. However, there is still a valid confirmation to come regarding the appearances of Rhys Ifans and Thomas Haden Church. For the first time, Rhys Ifans has shed some light on his involvement in No Way Home.
MOVIEWEB VIDEO OF THE DAY
Speaking with Murphy's Multiverse, Rhys Ifans subtly asked people to wait for the film to release to know the extent of his involvement in No Way Home. The response was towards a question where Ifans was asked if it is really him portraying The Lizard in the film, to which he answered:
Well, you know, like most Christmas presents, the good thing is not knowing what's in them until it's time to open them.
This was neither a yes or a no, a perfect dodge to the question, unlike Andrew Garfield's evident hesitation when denying his appearance in the third Spidey outing in the MCU. Though we know that it's Ifans who plays The Lizard in The Amazing Spider-Man; however, the actor has not been seen in the character's human form in No Way Home trailers or promotional clips. Given that Lizard is a purely CG character, fans are wondering if Ifans himself is involved in the film or not. The only hint towards his confirmed appearance in the film or to say, at least involvement in the film has been the leaked excerpts from Empire Magazine's upcoming piece in the production and impact of the movie.
Marvel Studios' films rely on CG and VFX shots to a larger extent and if there have been no plans to show Ifans (or Church) in their characters' human forms, then Marvel could easily have someone else in Mo-Cap and get the shots required. Primary examples are of course Rocket and Groot from Guardians of Galaxy films; who are both voiced but played on-set by a different set of actors and mo-cap performers. Marvel has also brought in Aaron Lazar a couple of times to stand in for Benedict Cumberbatch's Doctor Strange. And lately, for Shang-Chi And The Legend Of The Ten Rings, the studio didn't need Tim Roth to come into production; however, he did arrive for giving vocal effects for his character, eventually going uncredited for it. So, if the character only appears as Lizard, the studio may or may not involve Ifans for vocal effects.
Lizard, aka, Dr. Curtis Connors, played a crucial role in The Amazing Spider-Man, establishing Peter Parker's character arc as Connors' connection with Richard Parker sets the backdrop, as well as the legacy for Spider-Man. And then, per Sony's plans with that franchise, Ifans would have been a part of Sinister Six, which was supposed to be its own film in that series. Even in No Way Home trailer footage, Lizard seemingly plays another role in bringing Garfield's Spider-Man into the foreground. The character is seen in trailers getting hit by an unseen force, which fans have come to believe is actually Andrew Garfield, cut out from the final trailer to keep his appearance as a surprise.
Wherever Lizard's story arc goes with No Way Home, it's great to see that those plans are coming in full-circle for both Sony and Marvel, in a space where the characters established in films by both studios can share space in multiversal story settings. And if Ifans get a chance to appear in human form, it would be a nostalgic trip for the fans.
Spider-Man: No Way Home is already setting pre-tickets sales records and is about to hit theaters on December 16, 2021.
Spider-Man: No Way Home Review (Spoiler-Free): An Emotional Rollercoaster with Jaw-Dropping Twists
Peter Parker (Tom Holland) and Dr. Strange (Benedict Cumberbatch) take drastic measures to preserve Peter's secret identity in Spider-Man: No Way Home
Read Next
About The Author
Abhishek Sharma
(132 Articles Published)

You can view the original article HERE.