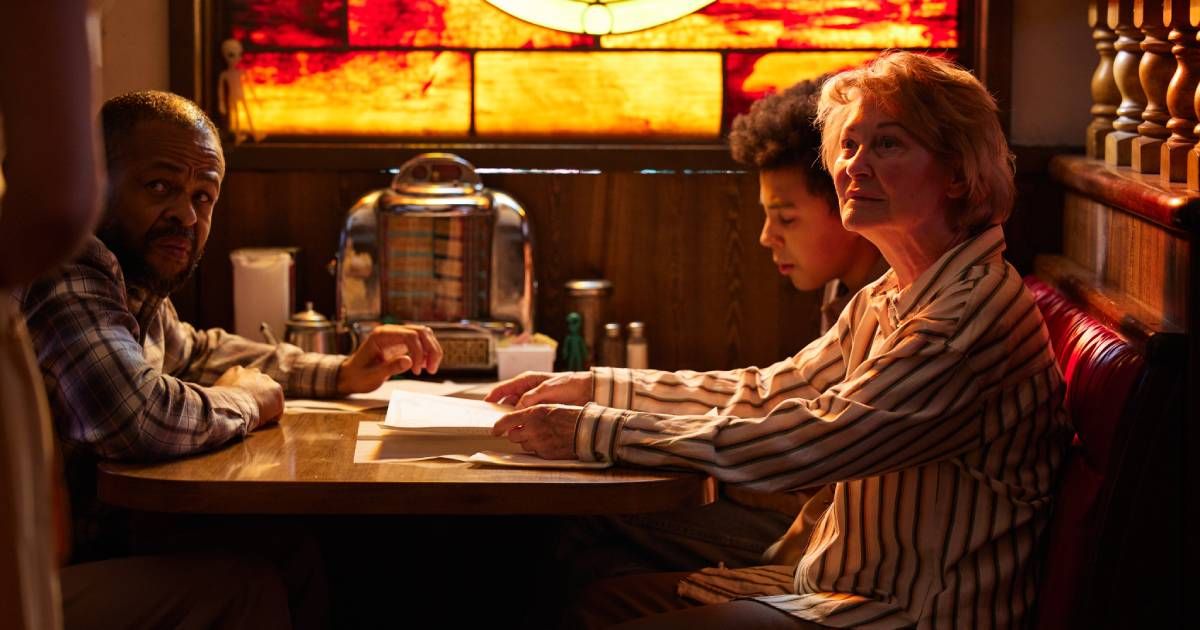 The sci-fi psychological drama from director Richard Bakewell stars Anthony Michael Hall, Dee Wallace, and more.
LightForce Pictures
Dee Wallace, known for her motherly roles in 1980s hits like E.T. and Cujo, has been in the news of late due to her upcoming film The Forest Hills, which also stars The Shining's Shelley Duvall, and even Terminator 2's Edward Furlong. And that's not all from Wallace as fans can catch her as the director of Richard Bakewell's Roswell Delirium, which has received an updated release date of July 2023.
The upcoming sci-fi psychological drama is set in the 1980s and pays homage to all of the beloved films and shows from that era. In addition to Wallace, it also stars The Breakfast Club's Anthony Michael Hall, The Facts of Life's Lisa Whelchel, Die Hard's Reggie VelJohnson and Flash Gordan's Sam Jones. Roswell Delirium will also introduce viewers to up-and-comers Kylee Levien, who stars as the film's lead; Ashton Solecki, who plays the lead character 20 years later; and Arielle Bodenhausen, who plays the mother.
MOVIEWEB VIDEO OF THE DAY
Related: The Best Sci-fi Movies of the 1970s, Ranked
More About The Plot And Director
LightForce Pictures
Roswell Delirium takes place in Roswell in the '80s when the Soviets launched multiple nuclear attacks on the USA. Two years later, radiation poisoning is at its peak, unbeknownst to the population, and a magical place called 'Spacerock' has emerged after the destruction of Area 51. Out of desperation, people have come to believe that this land will heal their loved ones, but only if they surrender them to the aliens. While the film is centered around the aftermath of the Cold War, it is ultimately about the complex relationship between a mother and her daughter and how they navigate life post-nuclear attack.
"What I'm most proud of is the remarkable performances we received from our 80s stars, and even more so from the fresh faces that the audience will fall in love with for years to come," director Bakewell said in a statement.
"This marks Richard [Bakewell]'s second independent feature film as a writer/director," said Anthony Michael Hall in a statement. "As co-producers, we are excited to have had the opportunity to put together this incredible cast."
"I was drawn to Roswell Delirium for many reasons," said Dee Wallace in a statement. "I immediately fell in love with the script and the development of my character throughout. It's challenging to create a character with so many levels and colors in a few short scenes. It's always magical when you create a beautiful company of loving people who are talented and have depth and insight to their film. I was lucky to find all of it in this film."
You can view the original article HERE.