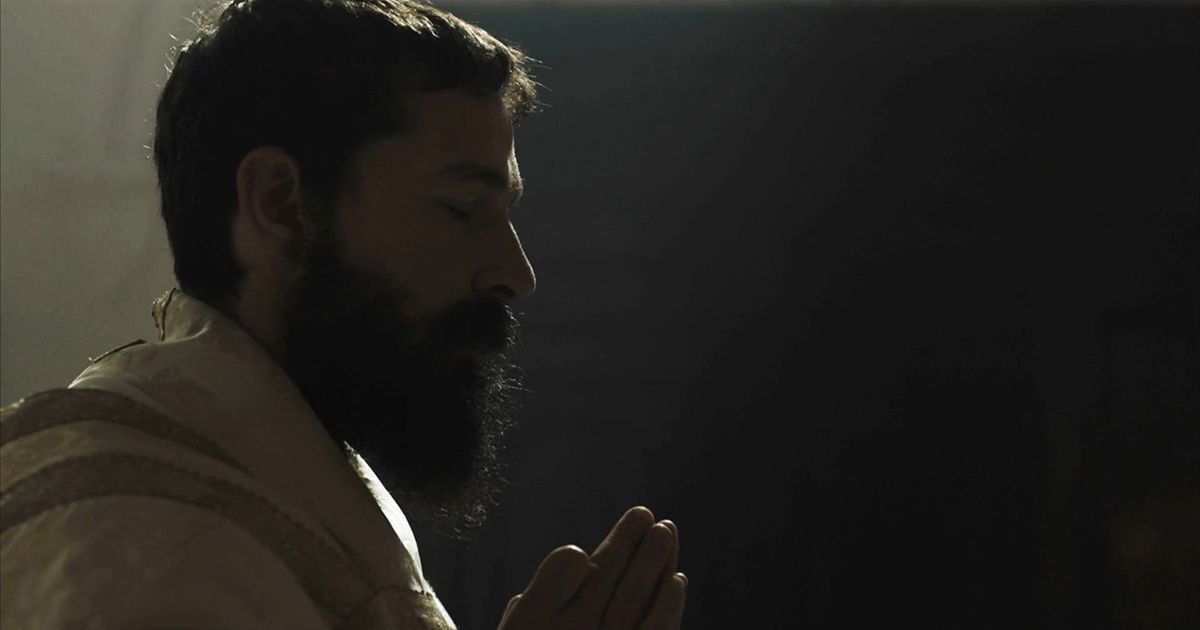 Shia LaBeouf has had quite an unsteady road through Hollywood in recent years, from his battle with alcoholism, to multiple arrests and his reported firing from his roles in Don't Worry Darling by Olivia Wilde. However, despite his troubles, the actor has continued to find himself in the cast lists of a number of upcoming movies. His latest is Padre Pio from acclaimed director Abel Ferrara. In an interview with Movieweb, Ferrara explained why he felt that he needed to have LaBeouf in his movie and touched on the actor's process of getting into the character of a Catholic Priest. He said:
"He'd just had a religious conversion. He had just begun recovery. You know, I'm in recovery, so we had that in common. What I wanted, he got it, you know. And I didn't know a lot about him. I don't need to know about somebody's work. I just go with my gut feeling man, especially with actors. I could feel it was right. I knew it was right. And he immediately jumped in his truck and took off for wherever, that mission outside of LA, with the Franciscan monks. And he just sat in the parking lot. Okay, finally they came out and said, 'What are you doing?' He said, 'I'm gonna play Padre Pio. These guys, they're not cynical, it's not an attitude, so it's like, 'Okay, fine, come on inside.' And then he began his new journey into Catholicism."
Related: The Interesting Path of Shia LeBeouf's Career
MOVIEWEB VIDEO OF THE DAYSCROLL TO CONTINUE WITH CONTENT
Able Ferrara Says Shia LaBeouf Deserves Forgiveness For His Past Indiscretions
Via IMDb
It is hard to go very long without the internet filling up with stories of celebrities being involved in some things that put them out of favor in Hollywood for an indefinable amount of time. Shia LaBeouf has been on the receiving end of many such reports, and his friendship with Mel Gibson, who himself has an open strained relationship with Hollywood and the media, has also added fuel to the fire in light of some accusations previously made against him.
However, for Padre Pio director Ferrara, there is a time for everyone to be forgiven for things they have done, and he believes that LaBeouf deserves to be forgiven, just as his faith teaches people should be. When responding to the idea that it is wrong to give an abuser a platform, Ferrara added:
"Forgiveness is what it's all about, what Christ is all about. And you know, if you can't find that… I mean, a lot of people can't. I know it's not easy. It's very, very difficult. It's the hardest thing to pray for your enemy, to turn the other cheek, find forgiveness, that's like, it's easy to say, not easy to do. But if you can't find it, I don't see any hope, because we're all sinners. I mean, we all have the capacity to be sinners. Very few of us walk in Jesus' shoes."
The first trailer for Padre Pio was released earlier this month, giving a first look at LaBeouf in his new role. The movie originally premiered at last year's Venice Film Festival and is finally given a theatrical release on June 2 thanks to Gravitas Ventures.
You can view the original article HERE.