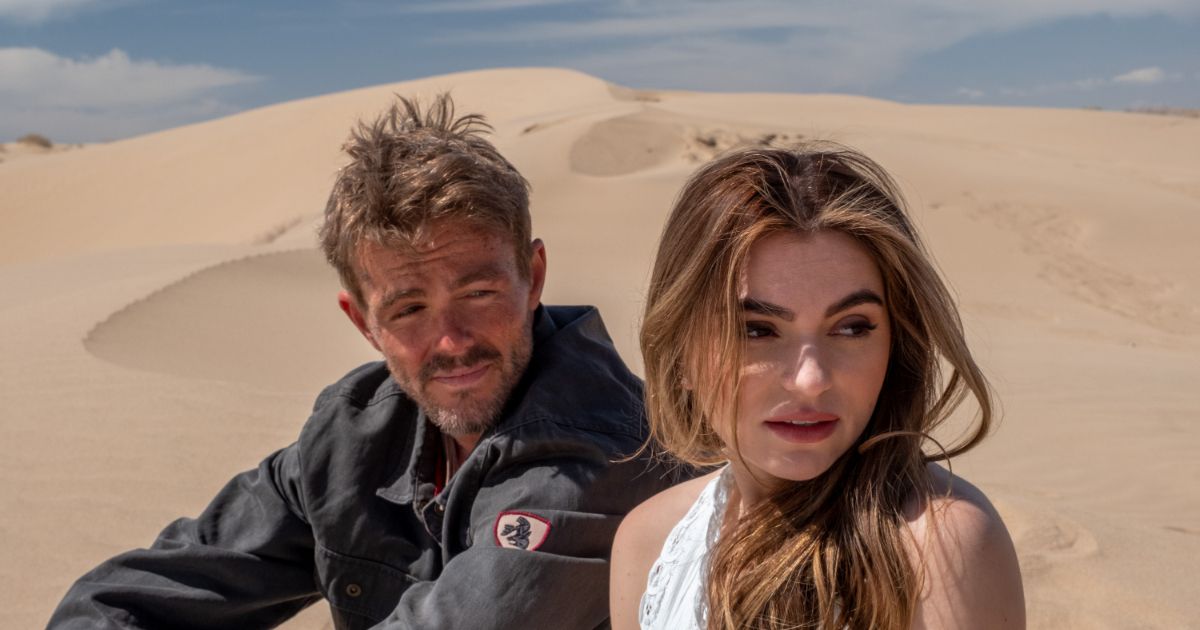 Paramount has unveiled the official trailer for the new movie Snag. An action flick set to arrive on Digital and in select theaters on April 28, 2023, the movie has been described as a "modern day violent fairytale," and it's easy to see why that fits when watching the trailer. You can decide that for yourself by watching the video below.
Ben Milliken (Lake Alice) directs the film using a screenplay by Brent A. Tarnol (Captain Carol's Cosmic Conquest). The movie stars Milliken in a lead role as well alongside Jaime Camil (Jane the Virgin), Jonny Beauchamp (Penny Dreadful), David Zayas (Oz, Dexter), Sofia Castro (Monster Party), Michelle Ortiz (I Think You Should Leave with Tim Robinson), and Ana Ortiz (Big Mommas: Like Father, Like Son). Snag is produced by Lamar Billups, Doug Metzger, and Ben Milliken.
Snag looks to be a film with no shortage of action and a bit of a Tarantino-esque edge to it, going by the trailer. There's a romance aspect to the movie as well, as Milliken's character seeks to save the love of his life whom he had thought was dead. To keep her safe, he'll evidently be burning through lots of bullets… and spilling a lot of blood.
The official synopsis for Snag is as follows:
An Australian lone wolf's quiet existence is shattered when he learns that the woman he once loved and thought was dead is alive and held captive by ruthless gangsters. Now, to take on this dangerous criminal organization, he must seek out allies and storm into a world of violence to rescue the love of his life in this gritty, modern day violent fairytale.
Related: 10 Action Movies Gene Siskel and Roger Ebert Both Loved
Snag Is Coming to Theaters and Digital in April
Paramount
This film follows Ben Milliken's work on last year's Run & Gun, an action movie that featured the actor and filmmaker in the lead role. While he's still on the rise as a director, Milliken has appeared in other film projects, such as last year's comedy Block Party as well as the films Mighty Oak, Emerald Run, and Sonora, the Devil's Highway. He has also appeared in TV shows like Gigantic, Real Stream, and Bosch. But his work in Run & Gun certainly suggests how well he'll fare in Snag, though he is now tasked with directing himself for this project as well.
Snag, which has been rated R for bloody violence and language throughout, hits Digital and select movie theaters on April 28, 2023, courtesy of Paramount. Its VOD release will follow on May 12, 2023.
You can view the original article HERE.