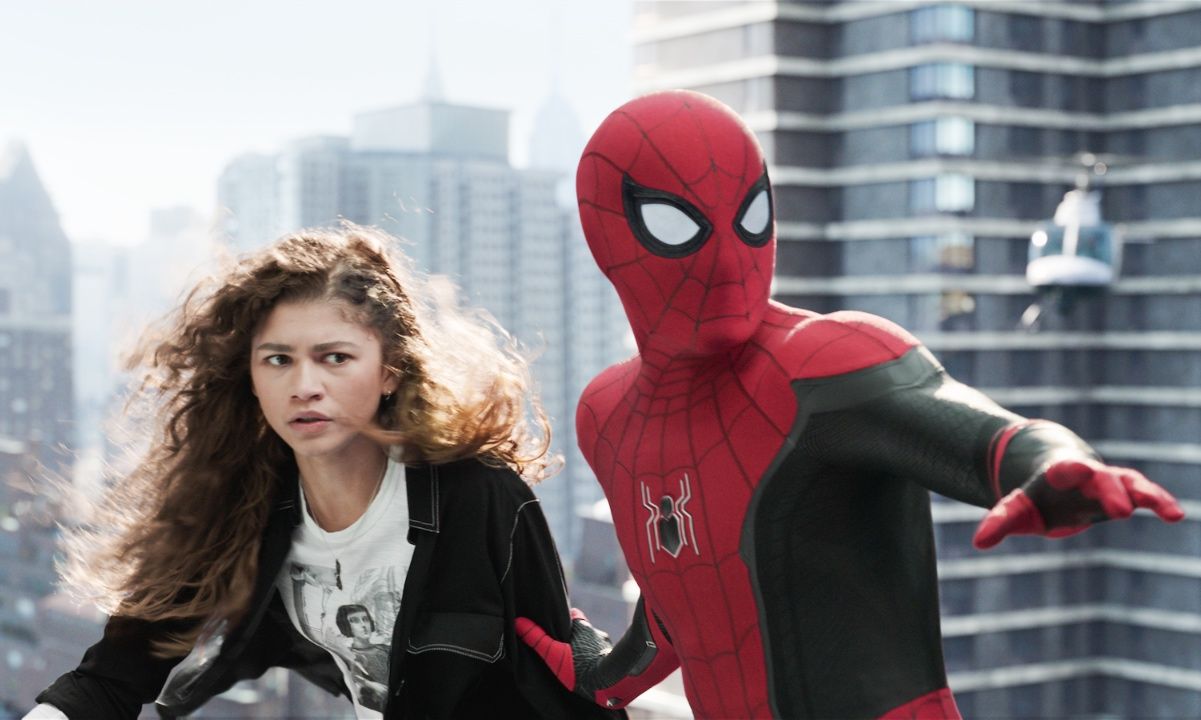 Fans of the Spider-Man: No Way Home stars went wild when the couple attended the Ballon D'Or together, confirming their status as a couple.
Unlike the Marvel spoilers that they have to keep, the secret that Tom Holland and Zendaya are a couple has been pretty much public knowledge for months now, with the pair being frequently snapped in close moments out together. Now officially the pair have confirmed that couple status attending the Ballon D'Or awards ceremony in each other's company. Of course Zendaya plays Peter Parker's love interest MJ in Marvel's Spider-Man movies, and it seems that working together across Spider-Man: Homecoming and Spider-Man: Far From Home led to the actress getting close to Tom Holland in real life as well.
As two of the most in demand and recognisable stars in the industry at the moment, it has been almost impossible for Holland and Zendaya to not be spotted out and about together, including pictures that surfaced online earlier this year of the pair sharing a kiss while waiting at a red light on a drive out. However, until now they have kept their public appearances purely professional, not really appearing out with each other unless specifically appearing to promote the upcoming Spider-Man: No Way Home.
MOVIEWEB VIDEO OF THE DAY
Photos from the 2021 Ballon D'Or Awards have now included the couple on the red carpet together for their first official appearance together at a non-Marvel related event. The Ballon D'or celebrates the world of footballand is attended by a whole host of famous faces, and as the photos show Tom Holland with his arm around Zendaya's waist and speak volumes, the reaction of fans on social media is probably just what you would expect considering how much they have been wanting this moment to happen for most of this year.
Here are just some of those reactions.
In all, rumors of a relationship between the two young actors have been circulating since around 2017, and while neither party was willing to confirm what most people already knew, the signs that they have been dating for a number of months have been becoming more noticeable, with the pair constantly showering the other with praise whenever possible and the aforementioned photographs of various intimate moments being uploaded to the internet for the world to make a status judgement on.
Whether the timing of the pair's first real public appearance together is linked in any way to Spider-Man: No Way Home being done and in the bag ready to go in a few weeks is possible, because if suggestions that this chapter of Tom Holland's Spider-Man journey is coming to an end, there is a strong possibility that the future doesn't see the pair acting on screen together. With that in mind, it would make sense that they are happy to reveal their off screen partnership to the world now the constant pressure of being watched while trying to film together is not a prospect.
Of it could just feel like the time is right for them. Who knows in these Hollywood relationships? One thing that is clear is that the couple themselves are happy together, but not as happy as their fans seem to be about it all. You can catch Tom Holland and Zendaya saving the world again in Spider-Man: No Way Home later this month.
Spider-Man: No Way Home Is Officially Rated PG-13
The upcoming movie Spider-Man: No Way Home has been handed a PG-13 rating.
Read Next
About The Author
Anthony Lund
(1122 Articles Published)

Anthony Lund is an author, songwriter and puppeteer from a small village in the U.K. with an avid love of all genres of TV and film. As well as keeping up with the lastest entertainment news and writing about it for MovieWeb, he works as a video editor, voice over artist and production designer. A child of the 80s, he is the owner of almost 2000 books, more toys than his children, three Warner Bros. Store Gremlins and a production used Howard The Duck movie script.
You can view the original article HERE.