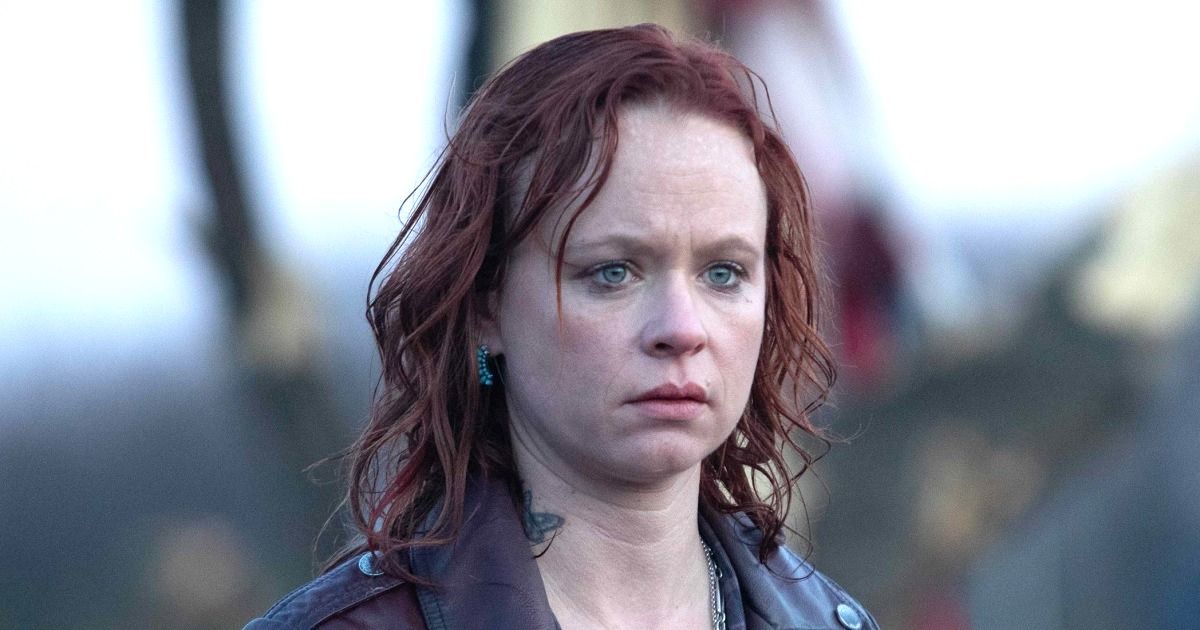 It was perhaps inevitable, but The Gabby Petito Story is now in the works at Lifetime. Deadline reports that the TV movie, which is obviously inspired by the death and disappearance of Gabby Petito, has gotten the green light with Thora Birch on board to co-star in a major role. Birch is also set to make her directorial debut with the movie, which is said to be a part of Lifetime's Stop Violence Against Women public affairs initiative.
The film is produced for Lifetime by Hybrid and written by Gregory Small and Richard Blaney (Gone Mom, Jodi Arias: Dirty Little Secret). In the TV movie, Birch plays Nichole Schmidt, Gabby Petito's mother. The Gabby Petito Story will primarily follow the relationship between Petito and her fiance, Brian Laundrie, along with "what may have gone wrong during their cross-country trip that resulted in Gabby's tragic murder."
MOVIEWEB VIDEO OF THE DAY
Birch has previously collaborated with Lifetime, which includes an Emmy-nominated performance in 2003's Homeless to Harvard: The Liz Murray Story, as well as 2010's The Pregnancy Pact. The former child star, who appeared in the original Hocus Pocus but won't be in the sequel, also returned to the mainstream spotlight with a prominent role on The Walking Dead's penultimate season. She was recently working on Wednesday, Tim Burton's reboot of The Addams Family for Netflix, though she had to depart that project partway through production.
Lifetime is also said to be rolling out development on other projects to help bring more attention to other women whose stories did not receive the same level of mainstream attention as Petito's. The network is working on several movies touching on violence against woman, each of them in various stage of development. This includes Carlesha Freeland-Gaither, Adriane Fields, and Beatrice Weston.
Related: John Walsh Joins Manhunt for Gabby Petito's Boyfriend on Investigation Discovery's In Pursuit
Gabby Petito's Story Took the World by Storm
The story of Gabby Petito received immense media coverage in the late summer months of 2021. At the time, Petito had been traveling with fiance Brian Laundrie across the United States while documenting their journey on social media. Petito had vanished in late August and was suspected of wrongdoing when he returned back home to Florida in Petito's van without her with him and cut off all contact with her family.
By the time Laundrie was deemed a person of interest wanted for questioning for Petito's disappearance, Laundrie had also vanished. Days later, Petito's body was discovered in Wyoming with an autopsy listing homicide as her cause of death. A manhunt was launched for Laundrie, who was presumed by many to have gone into hiding. Even celebrities like Dog the Bounty Hunter and John Walsh had gotten involved with the search.
On Oct. 20, 2021, the search for Laundrie concluded with the discovery of skeletal remains later identified to be his. According to the FBI, Laundrie died by suicide by way of a self-inflicted gunshot wound. A notebook reportedly found near Laundrie's remains is also said to have contained a confession.
The Gabby Petito Story is planned to start filming in Utah this summer ahead of a premiere on Lifetime later this year.
Exclusive: Theo Rossi Shares his Thoughts on Reprising Roles
Read Next
About The Author
Jeremy Dick
(5642 Articles Published)

Jeremy Dick has been a writer and editor since 2014. He is a self-professed horror expert, pop culture enthusiast, and Bob Saget fanatic.
You can view the original article HERE.