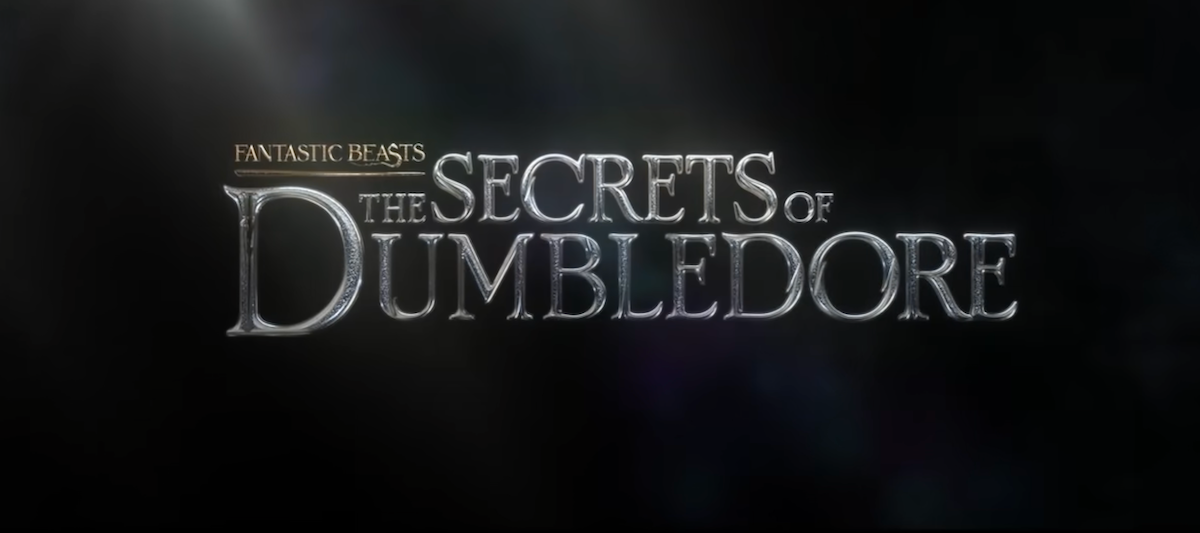 Fantastic Beasts: The Secret of Dumbledore is almost ready to unleash its first trailer on Monday, and as you would expect that means there is just enough time to squeeze in a teaser for the trailer, which gives a first look at what is sure to be one of the biggest talking points of the movie – Mads Mikkelson in the role of Gellert Grindlewald as he replaces Johnny Depp in the third movie in the franchise. The teaser shows a very brief look at Mikkelson being carried through a crowd, as well as quick shots of many returnees to the series including Eddie Redmayne, Jude Law and Ezra Miller.
MOVIEWEB VIDEO OF THE DAY
While the Fantastic Beasts movies haven't exactly landed with the same impact of the Harry Potter series that preceded it, and perhaps because of the what came before it the new trilogy was always going to have a big mountain to climb to be held in the same respect. When it comes to Fantastic Beasts: The Secret of Dumbledore, the film has a whole other issue to deal with this time around following the departure of Johnny Depp from the franchise following his legal issues with Aquaman's Amber Heard, and with Depp's ongoing personal problems being constant tabloid headline fodder, there has always been a possibility that even without the actor on board the film will still end up being known as the movie that replaced Johnny Depp.
When the studio brought in prolific actor Mikkelson to take over the Grindlewald role in the third film, after the character was played by Colin Farrell in all but the final scenes of the original Fantastic Beasts and Where To Find Them when he was then portrayed by Johnny Depp into the second movie, Fantastic Beasts: The Crimes of Grindlewald. While for a short time it did seem that, just as Amber Heard kept her Aquaman and the Lost Kingdom role despite many fan protests, Depp would be back to reprise the role of Grindlewald again, it soon became apparent that would not be the case. While fans were immediately unhappy with the decision, Mikkelson was unfazed by the controversy, and made it clear that to him it was just another role regardless of how his casting came about.
"Nobody's interested in me going in there and trying to copy anything, that would be creative suicide immediately, especially when it's been done before and masterfully," Mikkelsen said when asked what he would do in comparison to Depp with the role. "So everybody's expecting us to find a different path. Having said that, we need a bridge between what he did and what I'm gonna do, so those bridges you have to find together, whether it's a certain look, whether it's a certain attitude in certain situations, but you have to make it your own. Anything else would be plainly just creatively stupid."
The official synopsis of the movie reads: "Set in the 1930s, the story leads up to the Wizarding World's involvement in World War II and will explore the magical communities in Bhutan, Germany and China in addition to previously established locations including Brazil, the United States and United Kingdom. With Grindelwald's (Mads Mikkelsen) power rapidly growing, Albus Dumbledore (Jude Law) entrusts Newt Scamander (Eddie Redmayne) and his friends on a mission that will lead to a clash with Grindelwald's army, and will lead Dumbledore to ponder how long he will stay on the sidelines in the approaching war."
Fantastic Beasts: The Secret of Dumbledore arrives in cinemas on April 8th, 2022, and the full trailer will arrive on Monday, December 13th.
Fantastic Beasts 3 Gets Official Title and Earlier Than Expected Release Date
Fantastic Beasts 3 is paying tribute to one of the greatest Harry Potter characters of all time with its new title.
Read Next
About The Author
Anthony Lund
(1267 Articles Published)

Anthony Lund is an author, songwriter and puppeteer from a small village in the U.K. with an avid love of all genres of TV and film. As well as keeping up with the lastest entertainment news and writing about it for MovieWeb, he works as a video editor, voice over artist and production designer. A child of the 80s, he is the owner of almost 2000 books, more toys than his children, three Warner Bros. Store Gremlins and a production used Howard The Duck movie script.
You can view the original article HERE.