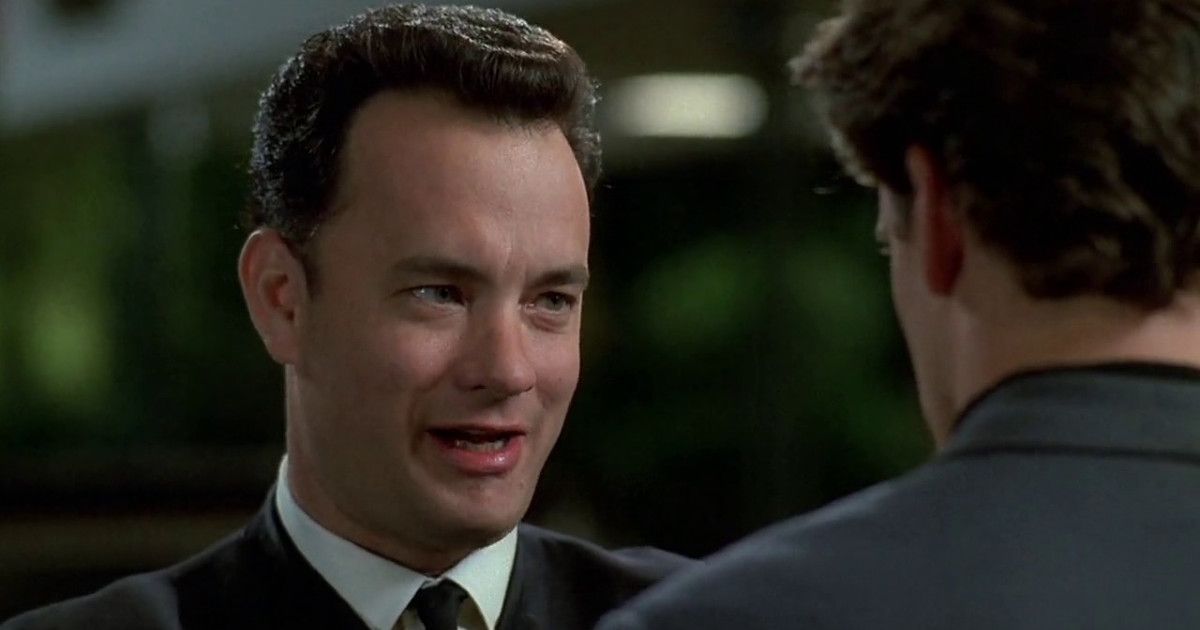 Legendary actor Tom Hanks admits that he's not fond of every movie he's made, but there's one film he was a part of that he feels deserved more positive attention than it got at the time of its release. In a new interview with the New Yorker, Hanks addressed his career, getting into the subject of the reactions to his movies. He lamented how there are certain movies that may have been ahead of their time, as in they were hated by many upon initial release only to become much more beloved many years later.
"Where that movie lands twenty years after the fact," as Hanks explains. "What happens when people look at it, perhaps by accident. And a great example of this is It's a Wonderful Life, which was made [in 1946] and disappeared for the better part of, I'm going to say, twenty years, locked up in a rights issue. It wasn't even viewed at the time as being a commercial hit. Enough people liked it, so it was nominated for Best Picture."
MOVIEWEB VIDEO OF THE DAYSCROLL TO CONTINUE WITH CONTENT
With It's a Wonderful Life, the film didn't really get its iconic status until after its copyright had expired in 1974, putting it into the public domain and resulting in frequent airings on television. The circumstances were different with Hanks' film That Thing You Do!, but he similarly feels that this movie was released too far ahead of its time, noting how it was another film that was late to receive the success it deserved.
"For me, it happened on a movie that I wrote and directed called That Thing You Do!," Hanks says. "I loved making that movie. I loved writing it, I loved being with it. I love all the people in it. When it came out, it was completely dismissed by the first wave of vox populi. It didn't do great business. It hung around for a while, was viewed as being some sort of odd, kinda quasi-ripoff of nine other different movies and a nice little stroll down memory lane."
Hanks added, "Now the same exact publications that dismissed it in their initial review called it 'Tom Hanks's cult classic, That Thing You Do!' So now it's a cult classic. What was the difference between those two things? The answer is time."
Related: Tom Hanks and Rita Wilson Celebrate 35th Anniversary
That Thing You Do! Becomes a Cult Classic
20th Century Fox
Released in 1996, That Thing You Do! serves as the feature writing and directorial debut for Hanks. The film also features Hanks in a supporting role as the manager of a one-hit wonder pop band in the 1960s, chronicling the fictional group's rise and fall. The movie gets its title from the hit song released by the band, and though critics weren't very kind on the movie, the "That Thing You Do!" song earned the film nominations for Best Original Song at the Oscars and the Golden Globes.
Along with Hanks, the movie starred Tom Everett Scott, Liv Tyler, Jonathan Schaech, Steve Zahn, and Ethan Embry.
You can view the original article HERE.