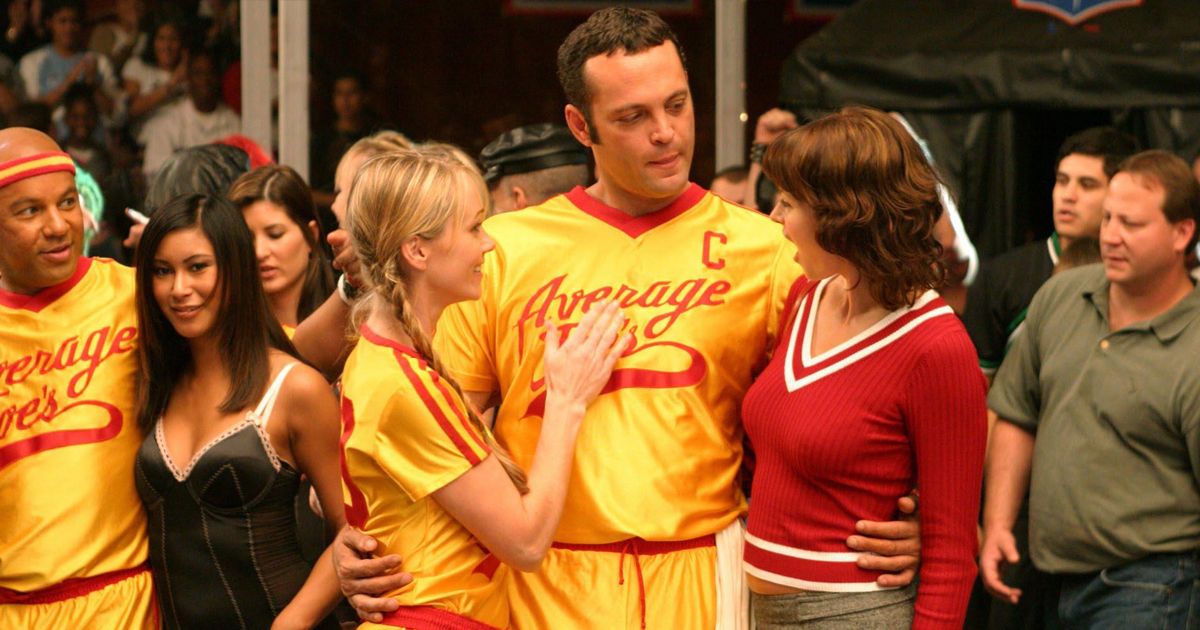 Vince Vaughn said he would be open to a Dodgeball sequel during the premiere of his new Christmas movie, according to The Hollywood Reporter. Vaughn claims that not only is he open to it, but so is Dodgeball co-star Ben Stiller.
"I think Ben is open to doing it; I think he's in the same boat as me actually, which is if it's a really fun and great idea, then that's fun, but if it's just something to go do it again, then why?"
Vaughn has yet to elaborate on what would make a Dodgeball sequel a good idea. However, he reportedly told Justin Long he had some ideas for the sequel. Long, also starring in Vaughn's holiday movie Christmas With the Campbells, let this slip to fans just last month. Long told fans that Ben Stiller was 'hesitant' to do a sequel and that he needs to sign off on it before it happens.
The buzz generated around Long's comment has fans of the original film wanting to know if it means a sequel is in the works. Vaughn's comments about the potential reboot add more plausibility for another round of Dodgeball, but fans will have to wait to find out if it's going to happen.
MOVIEWEB VIDEO OF THE DAY
Related News: Christmas Gets Candid in First Look at Christmas With the Campbells
Vince Vaughn Talks Creativity in Christmas With the Campbells
RLJE Films
Dodgeball star Vince Vaughn wrote and produced his latest film, Christmas With the Campbells, with writer Dan Lagana (American Scandal) and producer Peter Billingsley (A Christmas Story). The satirical comedy takes the traditional Christmas genre and adds humor which is a large part of Vaughn's cinematic brand.
Vaughn discussed taking a classic story and putting a comedic twist on it in order to give it some originality. He was inspired by the classic Hallmark-type holiday films, which usually incorporate someone coming home, falling in love, facing a challenge, and having it all sweetly resolved. However, Vaughn told The Hollywood Reporter that he did not want to mess with the formula, which already worked well; he simply wanted to add some comedy. "It's so fun when you see it, and it's telling you it's a Hallmark movie, but there's times when you go, 'Did they just say that?'"
Christmas With the Campbells, which stars Brittany Snow (X) and Alex Moffat (SNL), arrives in theaters on Dec. 2nd and will stream on AMC+ this Friday.
You can view the original article HERE.