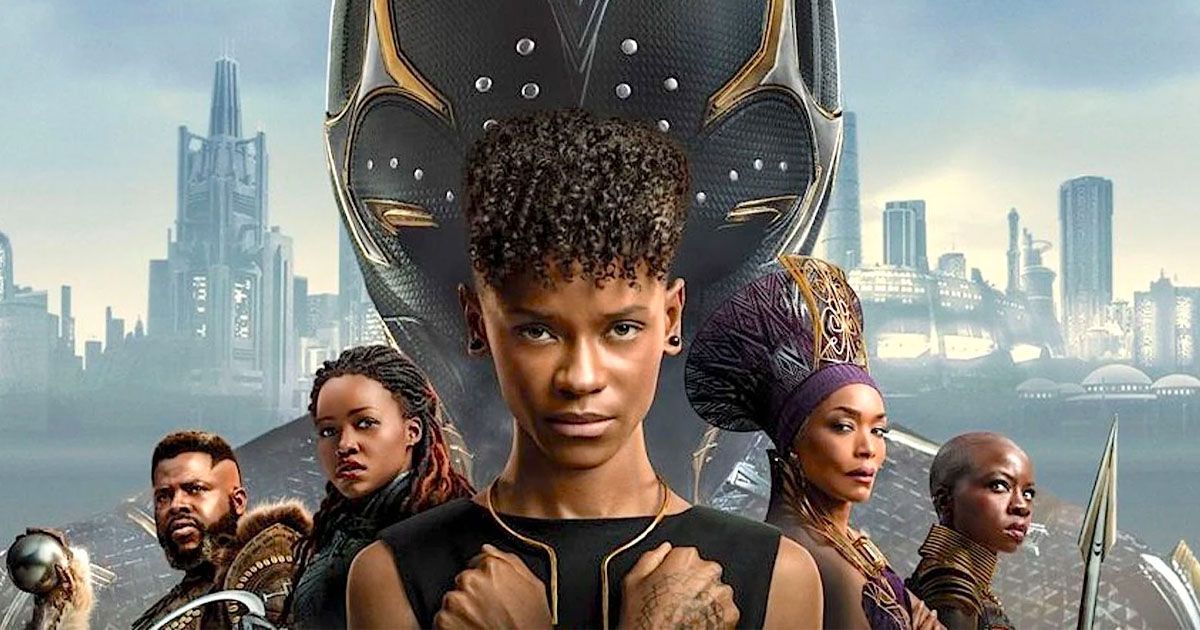 Black Panther: Wakanda Forever is on its way to becoming one of the biggest movies of the year, and has already started breaking records.
Marvel Studios
Black Panther: Wakanda Forever was never likely to be a box office bomb, and the MCU's Phase 4 closer has not disappointed. Having blown away the current competition, the return of the nation of Wakanda has been a big enough hit to score the highest-grossing opening of all time for a November release, beating the previous best opening of The Hunger Games: Catching Fire by a mile. Black Panther: Wakanda Forever overtook that film's $158 million and in the process landed the thirteenth-highest opening of all time, and fourth highest for any Marvel movie, with a worldwide gross in excess of £330 million.
MOVIEWEB VIDEO OF THE DAY
Marvel's Phase 4 releases have not fared as well as previous MCU movies, and while there are some that will claim this is because the MCU had run its course at the end of Phase 3, the latest releases have proven otherwise. Although early releases from 2021 failed to completely capture the box office during the Covid pandemic, with Black Widow, Shang-Chi and the Legend of the Ten Rings and Eternals all posting disappointing opening domestic weekends of less than £100 million, Spider-Man: No Way Home arrived to set things swinging again with a mighty $260 million domestic opening, leading to a phenomenal domestic gross of over $800 million.
Black Panther: Wakanda Forever has managed to breeze past the $144 million opening of Thor: Love and Thunder from earlier this summer, and, at time of writing, will either come up just short, or just surpass Doctor Strange in the Multiverse of Madness' £187 opening weekend. Either way, the film has proved to be the crown jewel of Phase 4, and could finally give Marvel only their second billion-dollar movie since 2019.
Related: Black Panther: Wakanda Forever Gets MCU Phase 4's Second Best CinemaScore Grade
Black Panther: Wakanda Forever Delivers Great Reviews
Marvel Studios
Many of the movies of Marvel's Phase 4 have failed to hit the mark with audiences and critics for one reason or another. Black Panther: Wakanda Forever has managed to buck the trend by landing a CinemaScore A grade along with a 95% audience score on Rotten Tomatoes, which is a huge improvement on the original Black Panther's 79%.
Although the sequel has an emotional pull due to the death of Black Panther star Chadwick Boseman, it is unlikely that the film would have been any worse received with its original storyline centering around T'Challa and his grief over being lost for five years to The Blip. However, the film has become something more in its purpose, now becoming a lasting legacy for Boseman, both in the MCU and real life.
The real test for Black Panther: Wakanda Forever will come in the next week. Many MCU movies have opened with huge box office numbers, but that massive audience volume means that rather than a steady drop, the week-on-week volume takes a big hit. Whether the movie's hugely positive reviews can see it buck that trend will become clear next week.
You can view the original article HERE.