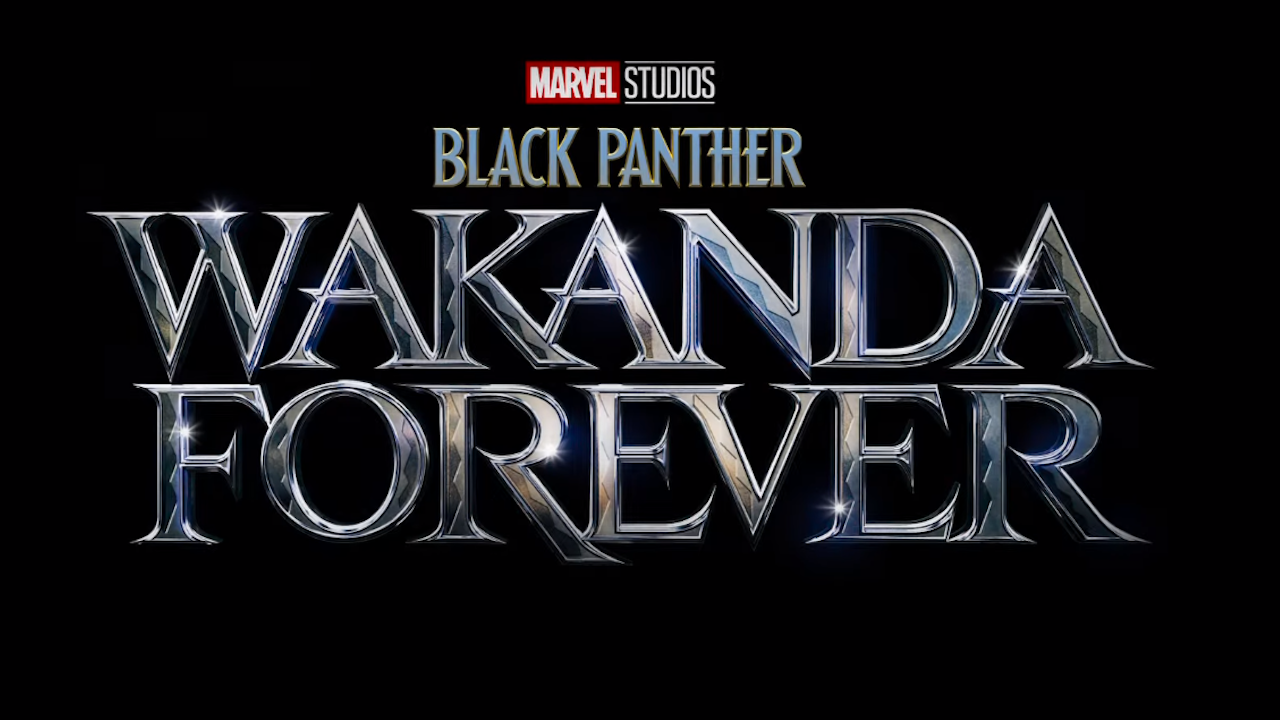 There is currently very little known about Black Panther: Wakanda Forever, but star Danai Gurira has told fans to expect a lot of emotion and an "outpouring of love" for Chadwick Boseman in the sequel. Following the tragic death of Boseman, the fate of the Black Panther franchise was very much in flux for a while until it was decided exactly where the series would go without its lead. While no attempts were made to replace Boseman in the role of T'Challa, there is clearly a significant legacy of the star and his character being carried over into the new movie.
Black Panther was a massive hit for Marvel Studios back in 2018, even landing the studio a Best Picture nomination at the Oscars and many more accolades. Even though Boseman is no longer here to reprise his role as T'Challa, the majority of the movie's cast will return to honor his legacy and continue the Black Panther story within the MCU. Rather than being the sequel it perhaps would have been, director Ryan Coogler and his team worked to reset the script and change the focus of the film, and while we are still to see exactly what form that takes, Gurira says that fans of the franchise and Boseman will get the movie that they deserve. Speaking while on the Met Gala red carpet, she said:
MOVIEWEB VIDEO OF THE DAY
"It tells a very heart wrenching story. And that is all I can say! We hope… that it resonates for everybody the way it does for us. It's all about [Chadwick] for all of us. It's all an outpouring to love and honor him."
Related: Black Panther: Wakanda Forever: Every New Major Cast Member (& Other Roles You've Seen Them Play)
Wakanda Forever Will Be Marvel's Last Movie of 2022
Marvel Studios
Having been part of the major Covid delays and subsequent slate changes, Black Panther: Wakanda Forever heads into cinemas on November 11, and although there has been virtually no marketing for the movie yet, there was a small amount of footage included in Disney's sizzle reel at CinemaCon last week, meaning it might not be too long before we get to see something of the new Black Panther installment.
Of course, Marvel Studios has never followed a set rule of when teasers and trailers are released, with their upcoming Doctor Strange in the Multiverse of Madness having seen its first trailer released in December as a post-credit scene on Spider-Man: No Way Home, and in contrast Thor: Love and Thunder's first very short teaser only having arrived a couple of weeks ago ahead of the movie's early July release. Based on that, a Black Panther 2 trailer could land as early as early as June, or as late as September.
So far, thanks to set photos and other small bits of information coming from the Black Panther shoot, we know that Letitia Wright's Shuri will be one of the main players in the movie and will stand alongside Gurira's Okoye and Lupita Nyong'o's Nakia against a new foe, which is rumored to be Namor the Submariner from the MCU version of Atlantis. In addition to this, Dominique Thorne will make her first appearance as Riri Williams ahead of becoming Ironheart, and the likes of Martin Freeman, Angela Bassett and Winston Duke all reprise their roles.
Black Panther: Wakanda Forever Set Photos Tease Old and New Characters
Read Next
About The Author
Anthony Lund
(2109 Articles Published)

Anthony Lund is an author, songwriter and puppeteer from a small village in the U.K. with an avid love of all genres of TV and film. As well as keeping up with the lastest entertainment news and writing about it for MovieWeb, he works as a video editor, voice over artist and production designer. A child of the 80s, he is the owner of almost 2000 books, more toys than his children, three Warner Bros. Store Gremlins and a production used Howard The Duck movie script.
You can view the original article HERE.