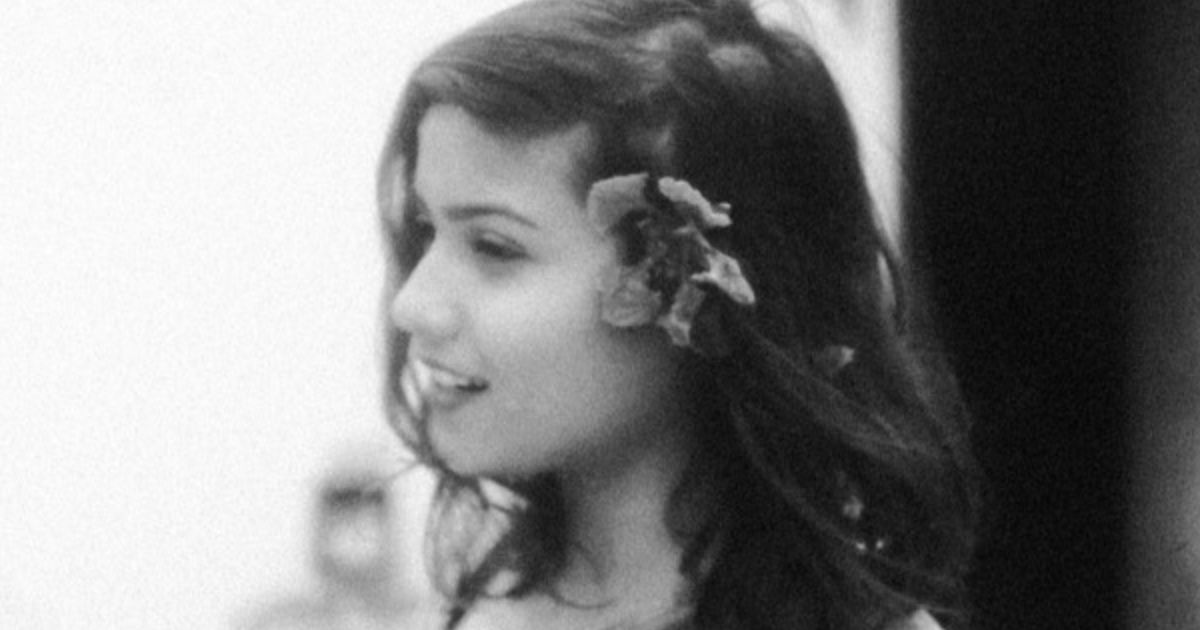 In 2021, one debut by an Indian filmmaker took home awards at both the Cannes Film Festival and the Toronto International Film Festival: Payal Kapadia's A Night of Knowing Nothing. The film made its first appearance at Cannes Film Festival, where it took home the Golden Eye prize, which is given to the best documentary presented throughout Cannes' many festival sections. The award, which was established in 2015, marked the first time an Indian director took it home, although that was a feat repeated in 2022 with Shaunak Sen's All That Breathes. A Night of Knowing Nothing then took home the Amplifying Voices Award at the Toronto International Film Festival, which is a prize geared towards BIPOC representation in cinema. It is these two prizes that marked Payal Kapadia as a filmmaker to watch in India, especially as this was her debut.
MOVIEWEB VIDEO OF THE DAY
A Night of Knowing Nothing was co-written and directed by Kapadia, while the writing credit is shared with Himanshu Prajapati. The film has been showcased not only at Cannes but at the Museum of Modern Art as well in New York City. It comes as no surprise that the movie is treated as a work of art: it is experimental, fusing a series of images to tell a deeply complex story. Some aspects of the story are fictional, such as the character who narrates the story through her letters, but others are real. This is also a movie for cinephiles; many of its references nod back to the classics of Indian, Western, and Japanese cinema, and its inspirations the students look to are beloved figures and films in global movie history.
A Series of Letters To a Lost Lover
Petit Chaos
A Day of Knowing Nothing is propelled by the letters of an Indian film student simply known as "L." An epigraph states that L's letters were found in a hostel room, and periodically throughout the movie the handwritten text is physically put on the screen, adding even more urgency to what she is saying. Some of the narration is done in Bangla, but the vast majority of the film is set around central India and Delhi, where the dominant language is Hindi. At first, the conflict driving the story along is the story of L and her estranged lover. She writes letters to him constantly, asking why he has not returned to her. As the movie gradually unravels, adding more sociopolitical elements that add context to this story, it is revealed that L was from a lower caste than her lover, and his parents disapproved of the relationship, leading to its demise. Yet, at the same time, he protests these notions on the streets but would not stand up to his parents.
The first hint that something is going wrong is when the students at L's university, a state-funded film school, take to the campus and streets to protest the appointment of a new official at their school. Their biggest complaint was that he was a supporter of the BJP party that came into power with the rise of Prime Minister Narendra Modi. They reiterated that because of his political connections he gained a position at the school despite lacking the credentials as an actor, so the students did the only thing they could imagine doing in this scenario: protesting. Their protest was countered with the argument that because they attended a state-funded school, they should not bite the hand that feeds them.
However, the fight for freedom extends beyond the classroom and campus. Phone, archival, and firsthand footage recall how universities across India are now seeing mass student protests, while masked supporters of the BJP, as well as the police, are entering the schools and violently cracking down on these incidents. Despite the majority of the movie shown in black and white, security and camera footage horrifically tracks students, male and female, being viciously attacked by the police for simply being in a room at the wrong time. This violence extends across school borders, too, as Dalits and Muslims, especially women, are being lynched and raped under the accusation that they ate or had beef in their possession.
A pivotal moment in the film, one that is particularly striking, is when L begins to discuss the female police workers that are brought in to help quell the riots happening on the streets. L contemplates what the police officers might be thinking as they watch the students. This scene exposes the systemic gender violence on the screen, as L admits that if it came to it, these women would raise their batons and strike down other women. It is this moment that the previous scenes build up to that expose the patriarchal nature of the society, which, up until this point, was physically enforced by men in these spaces.
Related: The 14th February & Beyond to Be First Indian Film to Premiere at Comic-Con
An Intimate, Poetic Rumination and Reflection of Society
Petit Chaos
A Night of Knowing Nothing boils down to a series of images, some that may not seem connected at first glance, tethered together through the story. L's narrative is a micro look at one girl's impression of the tumultuous times around her, as, while she takes breaks from reflecting on her relationship, she expresses fear about what is next for her classmates. In one heartbreaking narration, she describes a dream she had where all of her classmates and friends slowly disappeared because of the crackdown on protestors. While this is a unique story to what is happening in India right now, there is something critically universal about this. As democracy and human rights continue to decrease globally, an entire generation of youths feels lost with where their life may be headed to next. L may be located in India, but viewers in other countries can easily sympathize with the students' struggles or the gross violation of human rights for minorities.
This, too, is a love letter to cinema itself. Every shot can be described as visual poetry and essay-like at times, loaded and packed with meaning that might not be obvious with one's first viewing. The black and white visual style is reminiscent of filmmakers like Satyajit Ray, using chiaroscuro and real-time action combined with voiceover. Very little dialogue is utilized from character to character, and the vast majority of the film uses documentary protest footage to supplement the voiceover. Fact mixes with fiction through this method, but it becomes hard to believe that L is not a real person through the authenticity that shines throughout the film. It becomes apparent that this is a lived experienced, not a constructed one as the story unfolds.
There is one key thread that connects all of this: dancing. At the beginning of the movie, L's classmates are seen at a party dancing together, and at the end of the film, after a quick interlude of musings on democracy, Marxism, and communism, they are seen dancing again. It is in these moments that the audience is reeled back in and reminded that despite everything going on, there are still pockets of joy and movement. Regardless of how awful the world may have treated them, they have their bodies and the right to express themselves through dance—and that is a pretty powerful but simple detail. Kapadia most likely draws on personal experience for A Night of Knowing Nothing, as her alma mater, the Film, and Television Institute of India, was where the film students began to protest the politicized appointment of their new head in the movie.
However, A Night of Knowing Nothing may not be the ideal movie for everyone. While L reminisces on her failed love story and relationship, the combination of L's story with documentary footage hits harder if one already has some knowledge of contemporary Indian politics and issues. It can be considered an experimental film because of the patchwork of images it conjures up to tell its story, but by the end, it works. There is no resolution for L at the end, and while her story may be fictional compared to the real-life events going on, she brings intimacy to an ongoing conflict in India. Considering the film largely takes place in the late 2010s, one may say the situation domestically may have gotten worse since the days L was writing. Despite this sad note, A Night of Knowing Nothing marks Payal Kapadia as a tour de force to watch with her future work, that is for sure. This is her debut as a director, and it is a powerful one that makes a bold statement in today's political climate, but it is a testament to the power of art as a tool for expressing the people's will—something the students return to as they chant the names of prominent Soviet directors while protesting.
A Night of Knowing Nothing was screened as a part of the 2022 Asian-American International Film Festival.
You can view the original article HERE.