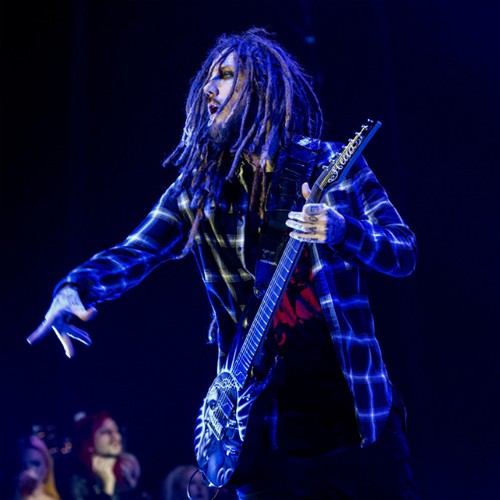 Korn will be releasing new music in 2024.
The group's last album 'Requiem' dropped last year and they went straight into working on the follow-up and now guitarist Brian Welch has confirmed they are planning to release their next record – the band's 15th album – in the coming months.
During an appearance on Joe Rogan's podcast 'The Joe Kingdom Perspective', Brian explained: "Yeah, new music coming out next year. I don't know, we're just kind of in hiding right now, just doing our own thing."
He hinted there may also be plans to mark the band's 30th anniversary next year while also expressing his gratitude to have the group continue despite numerous line-up changes over the years – including an eight-year break he took himself.
Brian added: "It's just crazy how the lord just restored everything. A couple of members are on break too, and I took … or, one's out of the band, but one's on break. And it's just, it's all good. I mean, I was gone almost a decade and I came back. I've been back a decade, so you just never know what's gonna happen."
Speaking last year frontman Jonathan Davis insisted he wasn't worried the fans' reaction to 'Requiem', telling Music Feeds: "I sit there and I read some of the comments, but I think at this point in my career I'm really just happy putting out what we're all, as a band, collectively happy about. If the fans like it, great. If they don't, it's the 14th f****** record – you've got a lot more records to listen to. It doesn't freak me out like it did back in the early days."
He added: "If we made records trying to make everyone happy they would suck. You'd just go into a f****** spiral and overthink everything and it wouldn't be art and in that moment. The five guys sitting in a room, that's what counts. You get a producer, you hope that people like it."
You can view the original article HERE.