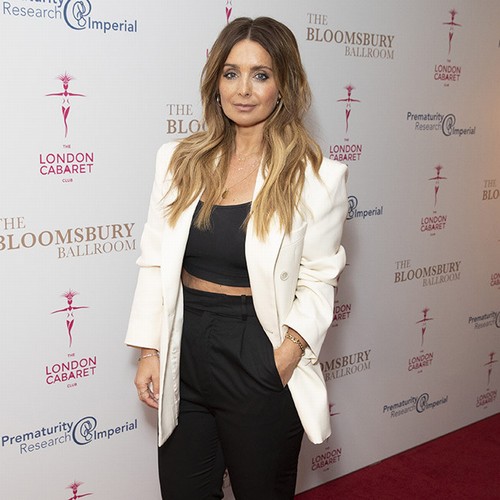 Louise Redknapp thinks her new lyrics might make people "worry" about her.
The '2 Faced' hitmaker has been working on the follow-up to her 2020 LP 'Heavy Love' – which was her fourth record and her first collection in two decades – and she insisted the new material is meant to be "really empowering".
She told the Daily Star newspaper's Wired column: "At the moment my phone is full of lyrics. The last two or three months, I've got a lot of lyrics down.
"Right now everything I write I want it to be positive and want it to be really empowering, like a moving-forward album.
"If someone was to look at my notes they would probably worry about me, for the things I've written down on there."
The AGE-year-old star – who sang about relationship and personal issues on her last record – wants her upcoming album to be different, and she is "going in strong" with the first single.
She teased: "Dare I say I think we have the first single. I'm going in strong. The direction we want to go in is a step on from 'Heavy Love.' "
And Louise – who is hoping to be "gigging a lot" to support the collection – has also reflected on her comeback last year, which saw some people accuse her of trying to be too sexy in the 'Stretch' video.
Now, she has responded: "I did worry people would think the music video was too sexy, I over worry.
"But I loved coming back so strong, no matter what people thought, whether I should have a leotard on or off, the most important part of our life as artists is to say I'm pleased with that decision and 'Stretch' was that moment for me."
You can view the original article HERE.