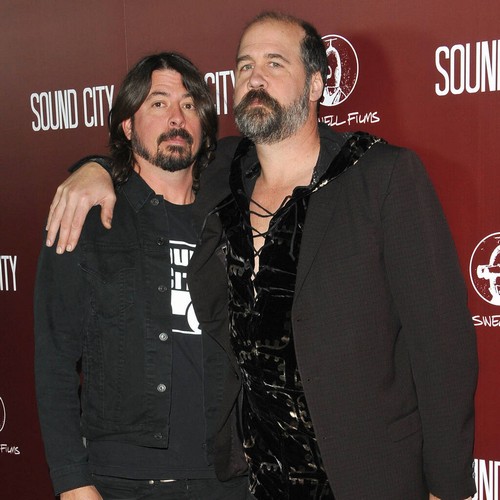 Nirvana and The Supremes were honoured with Grammy Lifetime Achievement Awards at a prizegiving over the weekend.
Nevermind hitmakers Krist Novoselic and Dave Grohl were presented with the prize at the Recording Academy's Special Merit Awards Ceremony staged in Los Angeles on Saturday night.
"There's a new generation of Nirvana fans and I'm just very grateful for that," Novoselic told the audience. "Thank you all, so just keep on rocking."
Nirvana frontman Kurt Cobain died in 1994 at the age of 27.
In addition, the stars of the iconic Motown girl group The Supremes were also honoured.
Diana Ross wasn't at the ceremony, though the daughters of the late Mary Wilson and Florence Ballard were in attendance.
In addition, Nile Rodgers, Bobby McFerrin, the late Ma Rainey, Slick Rick 'The Ruler', and Ann and Nancy Wilson of Heart also received honours in recognition of their "creative contributions of outstanding artistic significance to the field of recording".
"When I was informed by the Academy that I was to receive this honour I told Harvey (Mason Jr., chief executive of the Recording Academy), 'I didn't see this s**t coming at all,'" laughed Nile in his speech. "I sincerely appreciate the hundreds of folks who have helped me get to this moment, and I know I can't thank them all because it would be longer than all the sequels of Star Wars combined."
You can view the original article HERE.