Chuck Billy, lead singer of Thrash Metal Band Testament will be doing a live virtual meet and greet on Intimate and Personal with hosts SohoJohnny and Sherry Nelson on Friday, May 21st, 2021 at 8 PM EST. 
Charles "Chuck" Billy is an American singer and songwriter who is best known as the lead vocalist for thrash metal band Testament.
Testament is often credited as one of the most popular and influential bands of the thrash metal scene, as well as one of the leaders of the second wave of the genre in the late 1980s. They have also been referred to as one of the "big eight" of thrash metal, along with Metallica, Megadeth, Slayer, Anthrax, Exodus, Overkill and Death Angel.  The band has sold over 1.4 million albums in the United States since the beginning of the SoundScan era and over 14 million copies worldwide.
Intimate and Personal is a virtual meet and greet platform connecting celebrities from the world of music, television and film. Celebrities interact with their fans and supporters to stay connected and provide an incredible experience that will be remembered forever.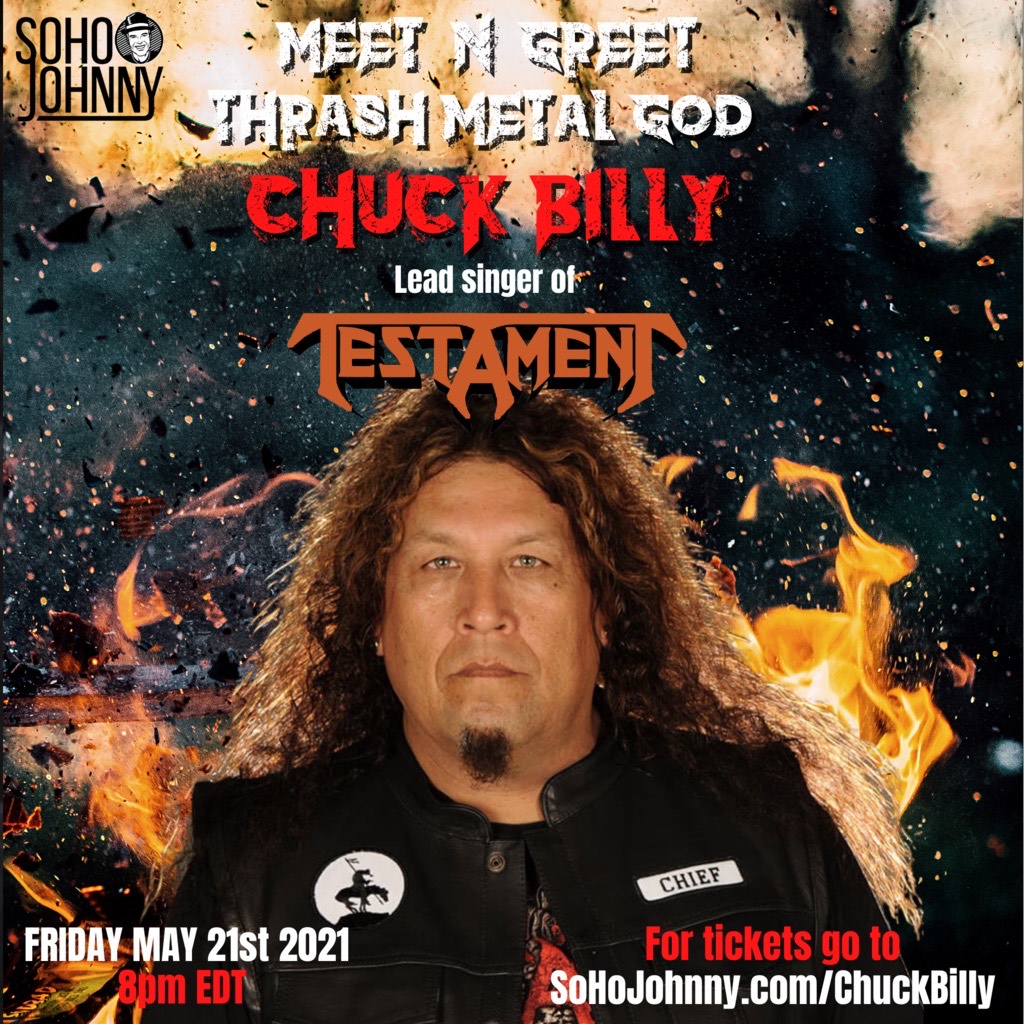 Have an interactive, immersive, experience of a lifetime….ask Testament lead singer Chuck Billy your favorite questions and enjoy conversations with other fans!
For an even more enhanced meet and great join your favorite for a one-on-one VIP experience back stage!!!
Get your Intimate and Personal tickets to meet Testament's Chuck Billy on Friday, May 21st, 2021 at 8 PM ST, 5 PM PST by going to https://sohojohnny.com/chuckbilly
Tickets on EventBrite here:
https://www.eventbrite.com/e/chuck-billy-lead-singer-of-testament-meet-greet-tickets-153667350181
Intimate and Personal is a SohoJohnny Company.