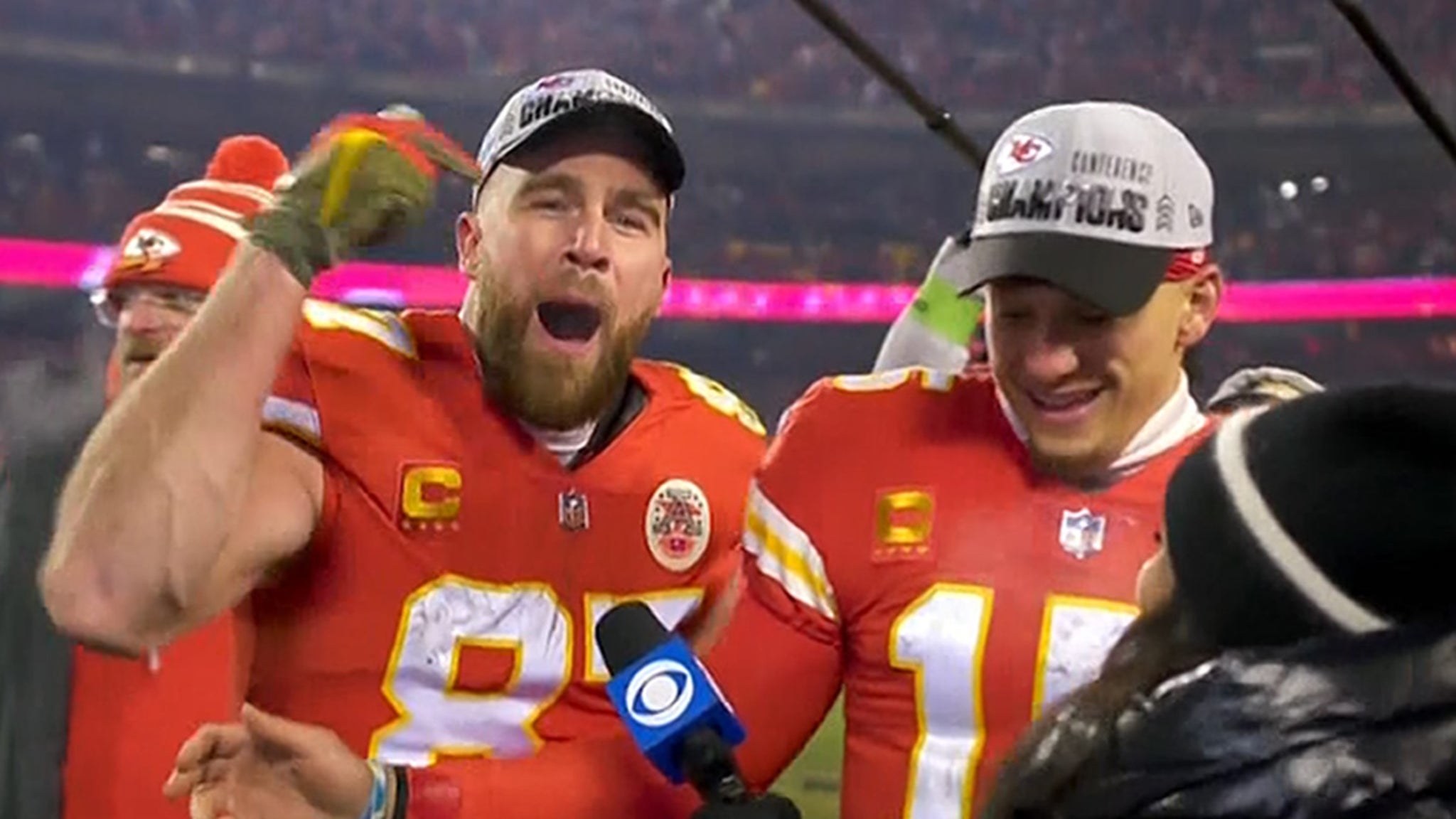 Play video content
Courtesy of NFL
Travis Kelce had strong words for the Cincinnati Bengals AND their mayor after the Kansas City Chiefs secured a spot in the Super Bowl … shutting down all "Burrowhead" talk following the AFC Championship game.
Patrick Mahomes and Co. snuck away with a nail-biting 23-20 victory on Sunday … and the team made sure to send a message to Bengals defensive back Mike Hilton for previous comments he made about Joe Burrow "owning" Arrowhead Stadium.
Kelce interrupted Mahomes' postgame interview to respond to the bulletin board material … shouting, "Burrowhead my ass!!" into the cameras.
"It's Mahomes' house!!"
Flex if you're going to the Super Bowl. 💪 @PatrickMahomes pic.twitter.com/9qvYKqN70H
— NFL (@NFL) January 30, 2023
@NFL
Mahomes followed up by adding, "We showed this place, it's Arrowhead, it's not Burrowhead out here."
But, Kelce didn't stop there — he also clapped back at mayor Aftab Pureval for joining in on the smack talk with a social media post on Friday … in which he asked Burrow to take a paternity test to find out if he was Mahomes' dad.
Play video content
Kelce channeled The Rock to trash the disrespect … saying, "Know your role and shut your mouth, you jabroni!!"
The Chiefs will now face off against the Eagles in Super Bowl LVII on Feb. 12 … and don't expect Philly players to be running their mouths — or Kelce will have something to say.
You can view the original article HERE.