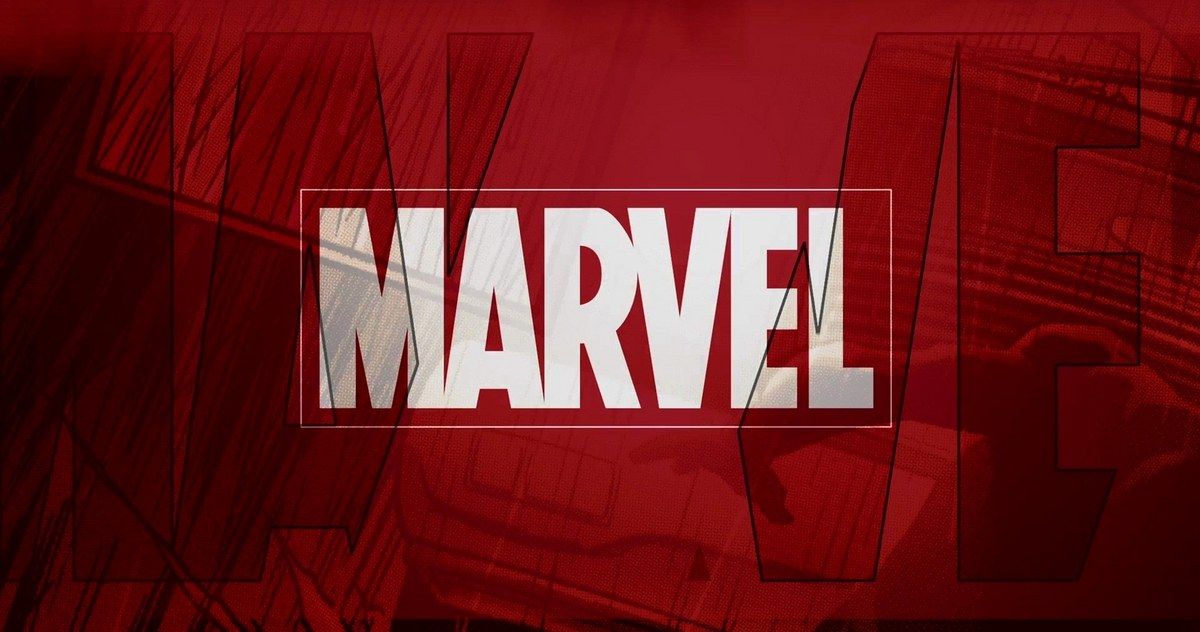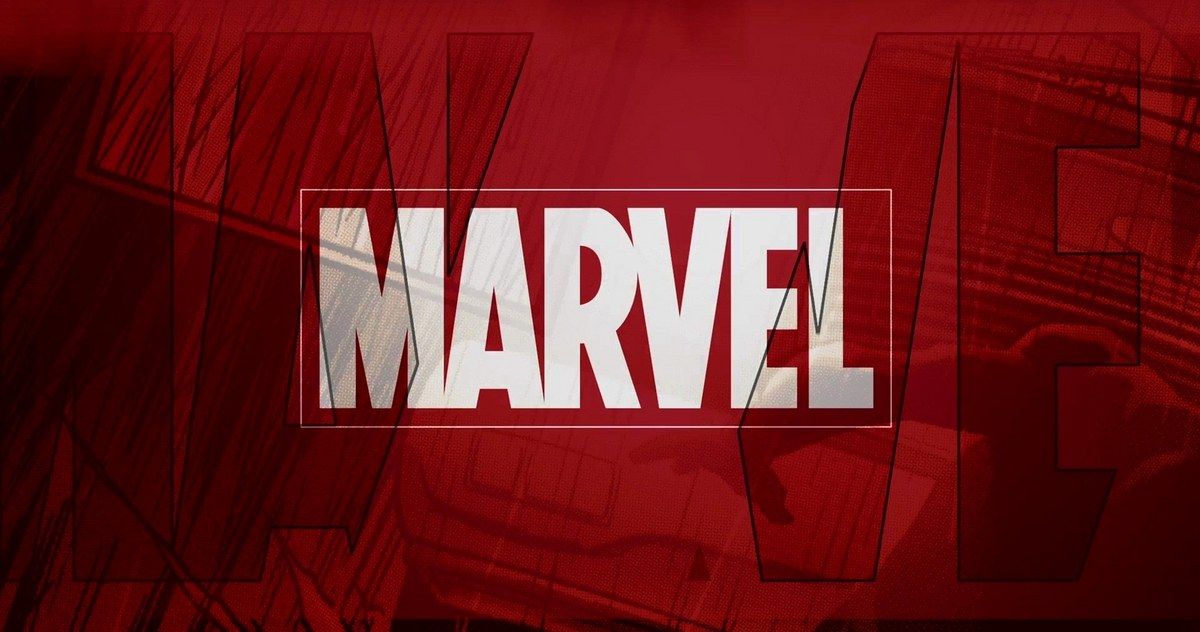 The MCU has announced its official release calendar for Phases 5 and 6, and it's the first look we're getting at the horizon for a new Marvel Cinematic Universe. Before Avengers: Endgame, Marvel's movies and TV shows were largely separated. They were handled by different companies, and the movie canon didn't really depend on what happened on TV. That's not what's happening in this new era. The MCU canon will now draw equally from the movies and Marvel's shows on Disney+. We got our first peak at just how intertwined the stories would be with how the story in WandaVision contributed to Doctor Strange and the Multiverse of Madness.
MOVIEWEB VIDEO OF THE DAY
The Disney+ shows will play a significant role in the future of the MCU. The coordinated effort for Marvel to tell a big overarching narrative is something we've only seen in, well, comic books. And now it seems that we'll be getting more of those stories told as 6-episode miniseries as the MCU moves toward streaming in a big way. Disney+ will host a great number of alternative heroes and curious side stories that we might not have gotten to see on the big screen.
So let's take a look at the upcoming Disney+ shows for 2022 and 2023.
I Am Groot – August 10th
Marvel Studios
This animated series will be made up of 5 10-minute shorts hosted by Baby Groot. James Gunn, the mastermind behind the Guardians of the Galaxy films, has worked on the series and says that it will be canon in the MCU. But the show seems to be more of a silly offshoot for fans to enjoy. Vin Diesel will naturally reprise his role as Groot, and Bradley Cooper will appear as Rocket the Raccoon.
From what we can tell from the trailer, the show looks like it will be a fun romp through some random little adventures. And judging by Groot's age, the show will take place pre-Infinity War. This will be our first look into what the Guardians may have done just after Peter Quill's adventure in Guardians of the Galaxy Vol. 2. The show seems like it will be full of classic Groot-filled fun. And who knows, maybe we'll all come out of it learning to speak a little Groot ourselves?
She-Hulk: Attorney at Law – August 17th
Marvel Studios
An exciting addition to the MCU canon, She-Hulk will premiere this August. The show will have nine episodes, and each will be a half hour. The show will likely make parodic references to the old network television legal soap operas that were popular in the '90s. Jessica Gao is the head writer, which is great news because she wrote the Emmy-winning "Pickle Rick" episode of Rick and Morty. Tatiana Maslany will star as Jessica Walters. Mark Ruffalo will make an appearance as Bruce Banner. Tim Roth will be reprising his role as Abomination from the 2008 film The Incredible Hulk, back when Edward Norton played the big green guy.
Related: DC Animated Movies: A Guide to What's Coming in 2022-2023
She-Hulk: Attorney at Law promises to have quite the consequential story with cameos from many of our favorite Marvel heroes. The show will tell the tale of Jennifer Walters as she struggles to deal with her new Hulk powers and become a lawyer for the new superhero-specific cases that are popping up in New York. The big case of the series will have Walters defending Abomination, and with a planned cameo from Matt Murdock, one might wonder if She-Hulk will meet Daredevil in court.
Secret Invasion – Early 2023
Marvel Studios
Secret Invasion is probably the biggest Marvel event planned on Disney+. The show represents a big comic book crossover event that affected just about every superhero that was on Earth at the time. Currently, in the MCU, the last time we saw Nick Fury was at the end of Spider-Man: Far From Home, when he was on a massive ship somewhere in outer space. Secret Invasion will reveal a conspiracy of shapeshifting Skrulls that have infiltrated key positions of Earthly authority in order to conquer the planet. It will be up to Nick Fury, Marie Hill, and a friendly Skrull named Talos to stop them.
Samuel L. Jackson will, of course, return to play Nick Fury. Cobie Smulders will be back as Marie Hill to play a bigger part than most people expect. And Ben Mendelsohn will be Talos. Smulders made a statement at SDCC saying that the show will be much darker than expected. This is likely attributable to the head writer and showrunner Kyle Bradstreet who previously produced the series Mr. Robot. Emilia Clarke from Game of Thrones will also appear in the series, though her role is yet to be announced.
While there is no official release date for the series, a trailer was shown behind closed doors at SDCC, and it's expected to release early 2023.
What If…? Season 2 – Early 2023
Marvel Studios
What If…? was a big success in its first season, drawing largely from the theatrical releases to fill its own cast. The series follows The Watcher, whose duty it is to only observe the multiverse as he travels, unseen, through realities. But with the Watcher having broken his oath in the past season, one wonders if the series will feature the popular comic book storyline: the trial of the Watcher. Season 2 will continue these stories with Jeffery Wright returning to play Uatu.
Related: Popular Black Panther: Wakanda Forever Fan Theories We Could See Play Out
The show will have nine episodes. Whether the series will build on its previous storyline or will begin anew remains to be seen, but we do know that a single episode that was eliminated from the first season will appear here. Producers said that the series will see a lot more of Hayley Atwell's Captain Carter and will have a few plots set in Marvel's historical universe in 1602.
Loki Season 2 – Summer 2023
Marvel Studios
The most popular MCU Disney+ series and one of the most anticipated Marvel projects will be returning for a second season in the summer of next year. The first season introduced Jonathan Majors as Kang the Conqueror, who looks like he's set up to be the MCU's next big bad guy. Tom Hiddleston was quoted as saying that the whole cast will return for season 2, including Owen Wilson and Sophia Di Martino.
Though the series has started filming in London, little is known about it. The cast and crew are keeping very tight-lipped when it comes to questions asked about the plot. We know that Michael Waldron, the series creator, will be replaced as the head writer by Eric Martin. Martin comes from the same "writing family" as Waldron, having worked on Community, Heels, and Rick and Morty with him, so the show is sure to be in good hands.
Echo – Summer 2023
Marvel Studios
The villain we saw in the previous Disney+ series Hawkeye will return in her own show next year, and this time she might be the hero. Maya Lopez, the profound martial artist, was born deaf and uses sign language and her more-than-proficient lip-reading ability to communicate. Although Echo was sold as a villain in Hawkeye, she is a powerful antihero who tends to walk in that grey area of justice and eventually becomes an Avenger in the comics.
Related: Can Marvel Recreate Infinity War and Endgame's Level of Success?
The series plot is still largely being kept under wraps. But some major characters will be involved in the storyline, including Vincent D'Onofrio's Kingpin and Charlie Cox's Daredevil. Prominent Native American actor Graham Greene from Wind River and The Green Mile will also be involved. Though we don't know much about the plot, the IMDb tagline for the show states, "Maya Lopez must face her past, reconnect with her Native American roots and embrace the meaning of family and community if she ever hopes to move forward."
X-Men '97 – Fall 2023
Marvel Studios
X-Men '97 will be a revival of the '90s show X-Men: The Animated Series and pick up right where the old one left off. The MCU seems to have secured some big names from famous animated projects, so fans of the old show shouldn't be worried. It will even bring back former writers Eric and Julia Lewald with the director Larry Houston. Beau DeMayo from The Witcher: Nightmare of the Wolf will be the head writer for this new series. Jake Castorena from Batman: The Killing Joke will serve as the supervising director.
As for the cast, Marvel has gotten many of the previous show's actors to reprise their roles. Cal Dodd will return as Wolverine, Lenore Zann will be back as Rogue, George Buza will play Beast again, Catherine Disher will play Jean Grey, and Alison Sealy-Smith is back as Storm, among others. If you were worried about the ethos of this reboot, this is probably the closest thing we could get to new episodes of the original show.
Ironheart – Fall 2023
Marvel Studios
Ironheart is the story of Riri Williams, a genius teenager from Wakanda that develops the most advanced suit of armor since Iron Man. Disney announced the series back in 2020 but was delayed by the pandemic. Now audiences expect to see the hero introduce herself and her suit of armor in the upcoming Black Panther sequel, Wakanda Forever.
The series will have Dominique Thorne from the film starring in her own show as Riri Williams. Alden Ehrenreich, the new Han Solo, has also joined the series, though all the other cast members listed as being part of the show are having their parts remain a secret. Although the show started filming in June, not much is known about the show's plot. The only other bit of information we have is a rumor that Lyric Ross will play Riri's best friend in an as-of-yet unnamed role.
Armor Wars – Fall 2023
Marvel Studios
Armor Wars will put Don Cheadle back in the suit as War Machine. The series will address where all of Tony Stark's technology has gone after his death in Avengers: Endgame. Happy admitted there had been a bit of a problem keeping track of everything in Spider-Man: No Way Home, and now it seems we'll get to see just what happens when that kind of power falls into the wrong hands. In the comics, Stark's old nemesis, Justin Hammer, acquires and begins selling the technology, so we'll see if he breaks out of the MCU infamous floating prison, the Raft.
Yassir Lester will be the head writer, but not much else has been confirmed.
Agatha: Coven of Chaos – Winter 2023
Marvel Studios
Kathryn Hahn will be getting her own MCU series towards the end of next year. She made her debut as the Scarlet Witch villain Agatha Harkness in the Disney+ series WandaVision. The show was announced in October 2021 but has yet to make big steps in production. Jac Schaeffer from WandaVision has been attached to write the show, but other than that, there have been no big announcements.
Related: Marvel's Kevin Feige Sends Letter of Support to Batgirl Directors
Agatha Harkness is an interesting character. In the comics, she is old enough to remember Atlantis sinking into the ocean, so she has been around for a while. She has also been resurrected before, so whether the story will take place before or after WandaVision isn't certain. But one popular comic storyline that the series might explore is her involvement with the Salem Witch trials when she presided over a small coven of witches in the small town before the Puritans persecuted her and her followers.
Untitled Wakanda Series – TBA
Marvel Studios
Ryan Coogler, the director of Wakanda Forever, is currently working on a Disney+ series set in Wakanda. Danai Gurira will be reprising her role as Okoye, but other than that, the project is in such early stages of production that little is known. The series will likely take place after the events of Wakanda Forever. The only possible conclusion we could draw is that the show will have something to do with the Dora Milaje, Wakanda's group of elite female warriors. Until then, we'll have to wait for Coogler to write the show.
You can view the original article HERE.