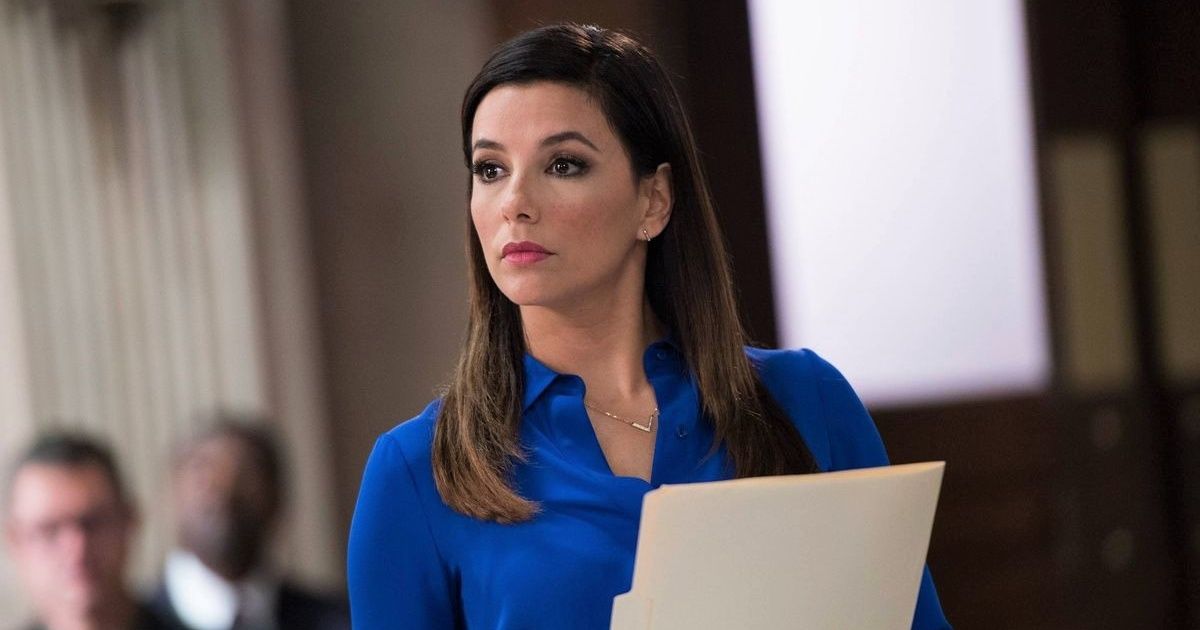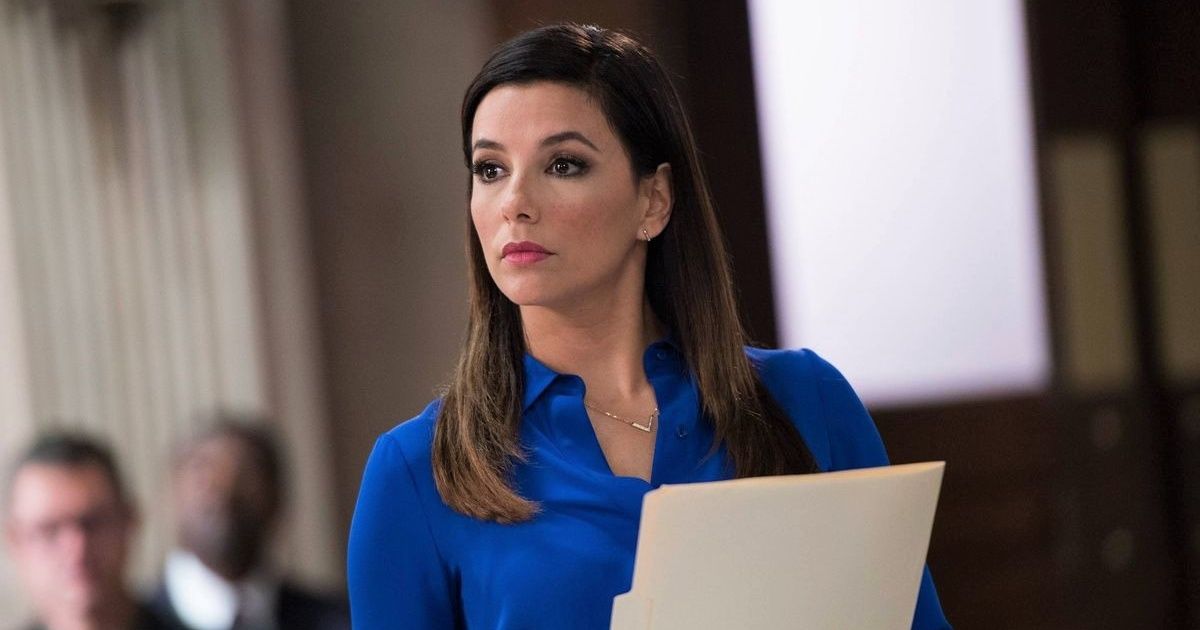 As reported by Variety, Eva Longoria recently called out Hollywood's bias against female directors during her Kering Women in Motion chat at the 2023 Cannes Film Festival. The Devious Maids star was accompanied by University of Southern California Annenberg professor and researcher Dr. Stacy L. Smith. Longoria is making her feature film directorial debut with the drama Flamin' Hot.
While chatting with Variety's Elizabeth Wagmeister, the first-time director stated that she "felt the weight of my community" as well as "the weight of every female director." Longoria also reflected on Hollywood's stance on women-directed films and noted that female directors aren't given the same privilege as male directors.
MOVIEWEB VIDEO OF THE DAYSCROLL TO CONTINUE WITH CONTENT
She said, "We don't get a lot of bites at the apple. My movie wasn't low budget by any means — it wasn't $100 million, but it wasn't $2 million. When was the last Latina-directed studio film? It was like 20 years ago. We can't get a movie every 20 years."
Longoria went on to say, "The problem is if this movie fails, people go, 'Oh Latino stories don't work…female directors really don't cut it.' We don't get a lot of at-bats. A white male can direct a $200 million film, fail and get another one. That's the problem. I get one at-bat, one chance, work twice as hard, twice as fast, twice as cheap."
The star added, "You really carry the generational traumas with you into the making of the film. For me, it fueled me. I was determined."
Likewise, Dr. Smith complimented Longoria for "walking the walk" by working with the Inclusion Initiative. Smith then explained the Inclusion List by stating, "This was a collaborative effort to reward folks that are doing well on-screen when it comes to representation across multiple categories: gender, race, ethnicity, LGBTQ+ as well as people with disabilities and over the age of 65. Are we showing the stories that aren't told? And then who is working behind the camera?"
Longoria then noted, "The metric in which you measure success is important. We've doubled the amount of women behind the camera! They've gone from one to two. And you're like, 'Okay, technically, you did, but you still only hired two women.' So, how you measure success is really important. And inclusion being that metric is so awesome because you can applaud the people who are doing it right."
The Brooklyn-Nine-Nine actor then reflected on her new film Flamin' Hot and how Hollywood and other American corporations underestimate the Hispanic community's willingness to support a film about Latinos.
RELATED: Hulu's Flamin' Hot Trailer Breakdown: How a Janitor Invented the Iconic Cheeto Flavor
Eva Longoria Noted That "28% Of Ticket Buyers at the Box Office Are Latino"
Hulu
Longoria said, "28% of ticket buyers at the box office are Latino," she said. "Your film will not succeed if you don't have the Latino audience. Do you know how many Latinos showed up for 'Crazy Rich Asians'? Do you know how many Latinos bought a ticket for 'Fast and the Furious'? We over-index at moviegoing, so why shouldn't there be content for us if we are the ticket buyers? If we are the viewers? … For me, I take great pride in throwing around that buying-power weight. If you don't speak to us, we may not buy that movie ticket."
Still, Longoria said that there's still more work to be done. She noted, "We're still underrepresented in front of the camera, we're still underrepresented behind the camera, we're still not tapping into the females of the Latino community. We were at 7% in TV and film, now we're at 5%, so the myth that Hollywood is so progressive is a myth when you look at the data."
She finished by saying, "The illusion is that Hollywood is progressive. The reality is that we're still far behind in equal representation."
You can view the original article HERE.