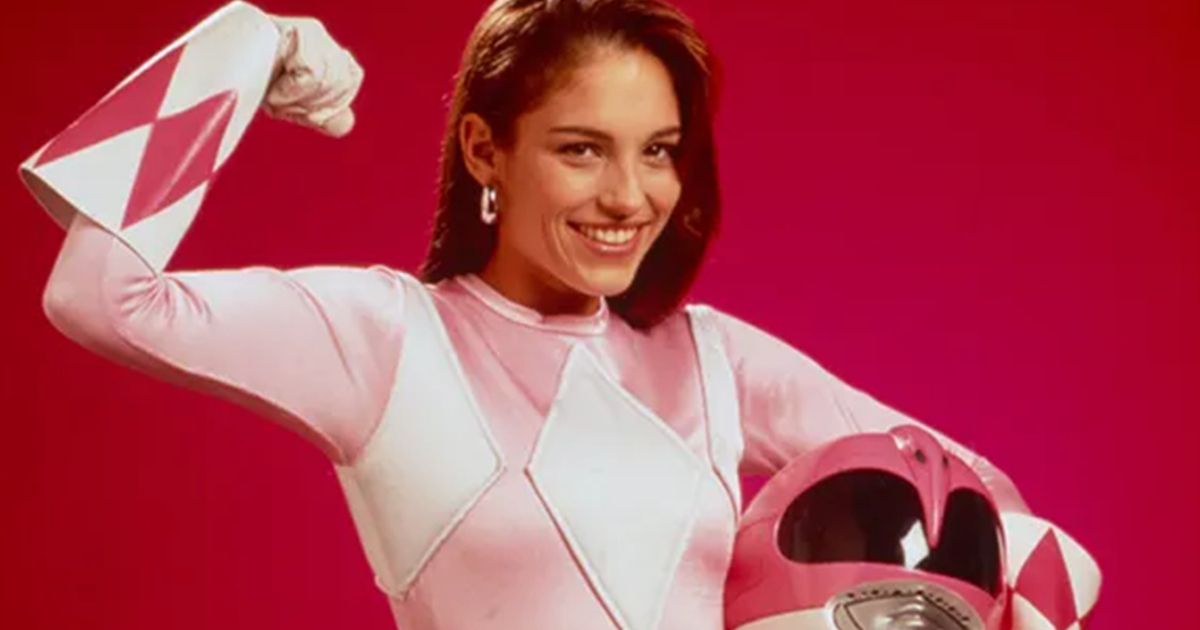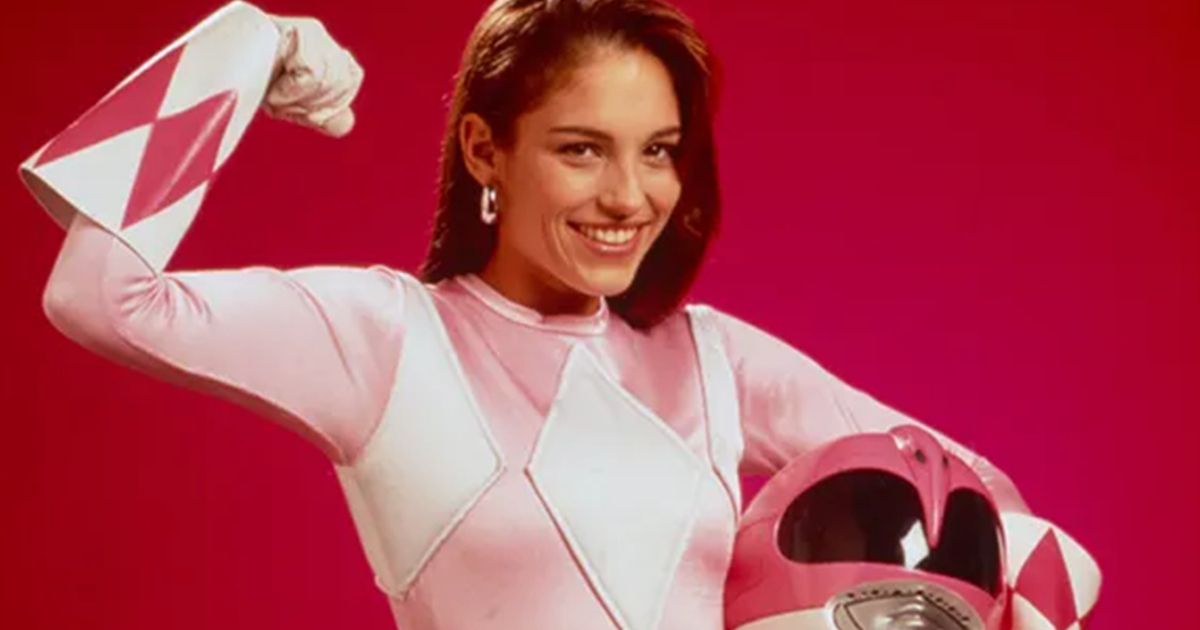 Netflix's reunion movie for Mighty Morphin Power Rangers brings back several fan favorites from the show's earliest seasons, but someone who's noticeably absent is Amy Jo Johnson. Known for playing Kimberly, the original Pink Ranger, Johnson would reprise that role for Mighty Morphin Power Rangers: The Movie in 1995 followed by another return in 1997's Turbo: A Power Rangers Movie. In 2017, she would revisit the franchise with a cameo in the Power Rangers reboot film alongside the late Jason David Frank, though the two were not playing Kimberly and Tommy.
Johnson announced last year she would not be involved with Mighty Morphin Power Rangers: Once & Always, the new reunion film heading to Netflix in April. But this doesn't mean she is done with the franchise altogether. Per Variety, it's now been announced that Johnson will be writing a new Power Rangers comic book series for Boom Studios, this following a Kickstarter campaign for Power Rangers: A 30th Anniversary Comic Book Celebration pulling in more than $445,000 and counting in just a few days' time. Johnson is said to have came up with the concept before the pandemic of 2020 and is teaming up with partner and director Matt Hotson for help co-writing.
Johnson recalls, "I was daydreaming about it and mentioned it to my boyfriend, Matt. He said, 'Why don't you try to write it as a comic book?' We had all the time on our hands, so we daydreamed up this entire comic book series knowing the 30th anniversary was coming."
Johnson admits to not watching the show back when she was on it, so for inspiration, she went and watched classic episodes of Mighty Morphin Power Rangers. She teases that this will be "my version" of the Power Rangers story, noting that it will be "different" from the TV show. She is treating the comic book as a way of giving back tot he fans who've supported her since her days as Kimberly, even throughout all of her subsequent projects.
"This is my thank you, this is my love letter to the fans," as Johnson puts it. "It's just been incredible to have these kids who are now adults support me through all of [my career] changes."
Related: WonderCon Exclusive: Power Rangers Star Celebrates Franchise's 30th Anniversary
Mighty Morphin Power Rangers: Once & Always Brings Back Other Original Stars
Saban International
Johnson spoke more about why she declined Mighty Morphin Power Rangers: Once & Always. She initially said on Twitter that she wasn't happy with what was "offered," leading to speculation that the pay was too low. She now clarifies that she turned down the project for several reasons, one of which was staying focused on the comic book.
"There were a bunch of different factors that came into play," Johnson says. "One of them [being] I was working on other projects, and I also have a 14-year-old…I stopped acting and switched my focus to writing [and] directing almost 10 years ago. I can give you a list of excuses… It just didn't even occur to me [to join the reunion] because I was so focused on this comic book and telling this story."
She's not in the film, but she'll still be watching it to support her friends that are a part of it, such as David Yost and Walter E. Jones reprising their classic roles as Billy and Zack from the show's first season.
"The whole franchise will always be very special to me. I can't wait to see it," Johnson says.
Mighty Morphin Power Rangers: Once & Always is set to premiere on Netflix on April 19, 2023. You can view the official trailer below.
You can view the original article HERE.