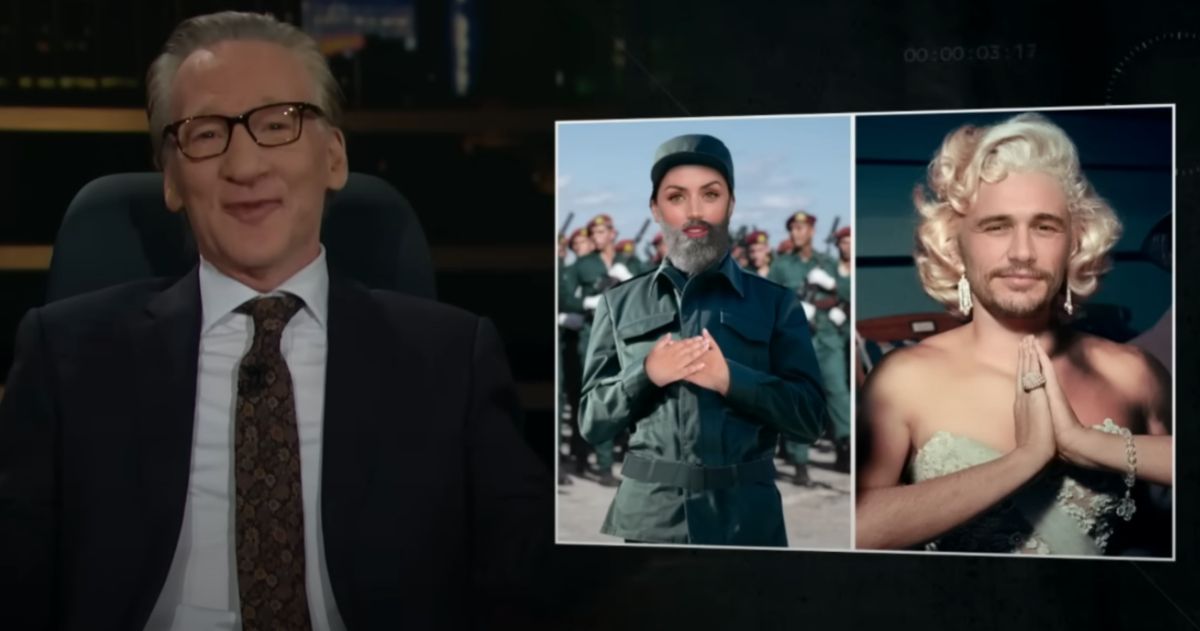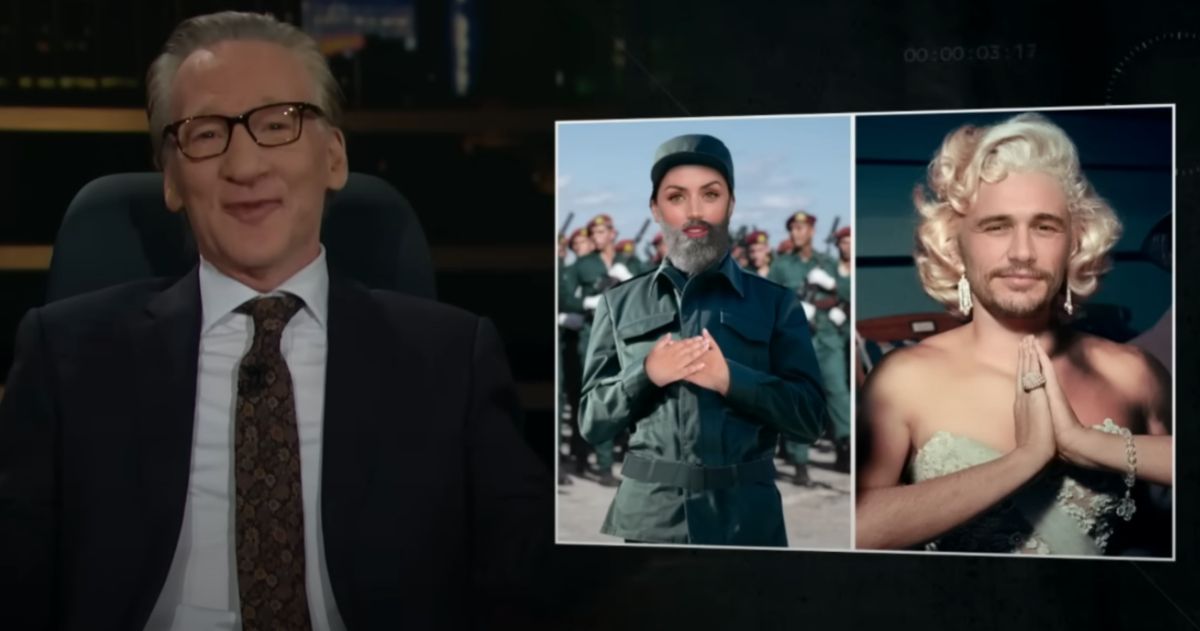 Criticism over Ana de Armas playing Marilyn Monroe and similar castings had Bill Maher going off with a barb-filled rant against the "casting police."
HBO
If you ask Bill Maher, the increased scrutiny over which kinds of roles certain actors should be able to play has gotten out of hand. Recently, Netflix released a trailer for the Marilyn Monroe biopic Blonde featuring Cuban actress Ana de Armas starring as the Hollywood legend. After this casting choice drew backlash due to de Armas' heritage, similar criticism was soon after leveled against James Franco following the news that he'd been cast to play former Cuban leader Fidel Castro.
On the latest episode of Real Time, Maher spoke out against the "casting police" going after actors for playing characters who don't share the same background in real life. Maher laments how something that was once celebrated not so long ago is now seen as a big offense. The Real Time host argues that the point of acting is to pretend to be someone completely different from who you are in reality.
MOVIEWEB VIDEO OF THE DAY
"Appropriating sounds like an unforgivable sin until you remember that's what acting is. That's why acting jobs are called roles. Sean Penn won an Oscar for playing gay civil rights martyr Harvey Milk. At the time, it was considered a courageous act of solidarity for a straight, male movie star to play a homosexual. Now, it's the opposite. Eddie Redmayne played a transgender woman in The Danish Girl but now calls that a mistake, because 'many people don't have a chair at the table.' Well, actually in movies now, they do. And what does that have to do with playing trans? Does it then work the other way? Can trans actors only play trans characters? Because that's not going to be a good deal for them… And isn't the best acting always about making us feel our common humanity beyond separate identities?
Related: Alina of Cuba Producer Fires Back at John Leguizamo's Criticism of James Franco Casting
Ana de Armas Will Play Marilyn Monroe in Blonde
Netflix
In his rant, Maher makes the argument that casting directors should always focus on the best actor for the role. He points to the casting of de Armas in Blonde along with Franco's Alina of Cuba casting, and jokingly suggests that perhaps the two should swap roles if that's what makes the "casting police" happy.
"Why don't we just go by merit and let the best actor win? Which seems like what happened when Ana de Armas just got picked to play Marilyn Monroe, even though she's Cuban with an accent. Hey, maybe she should play Fidel Castro and James Franco can play Marilyn Monroe, and then we can all stay in our lanes. Is that what diversity and inclusion look like now? Everyone staying in their lane?"
Maher touches on comments made by Tom Hanks with the actor saying he wouldn't accept his Philadelphia role, no longer feeling it's right to play a gay character. He then makes the argument that it's better for filmgoers to know less about the personal lives of the actors as that will help them get better immersed in the movie.
"Great actors, which Tom is one, try hard to keep their private lives private so we don't think of their real lives when we see them in a movie that attempts to transport us into a different world… What's Daniel Day-Lewis really like? I haven't a clue, which is why he's so great, because when he plays Lincoln, I only see Lincoln. I don't think, 'Well, there's a British heterosexual.'"
You can watch full episodes of Real Time with Bill Maher on HBO Max, and the rant in full can be seen below.
You can view the original article HERE.