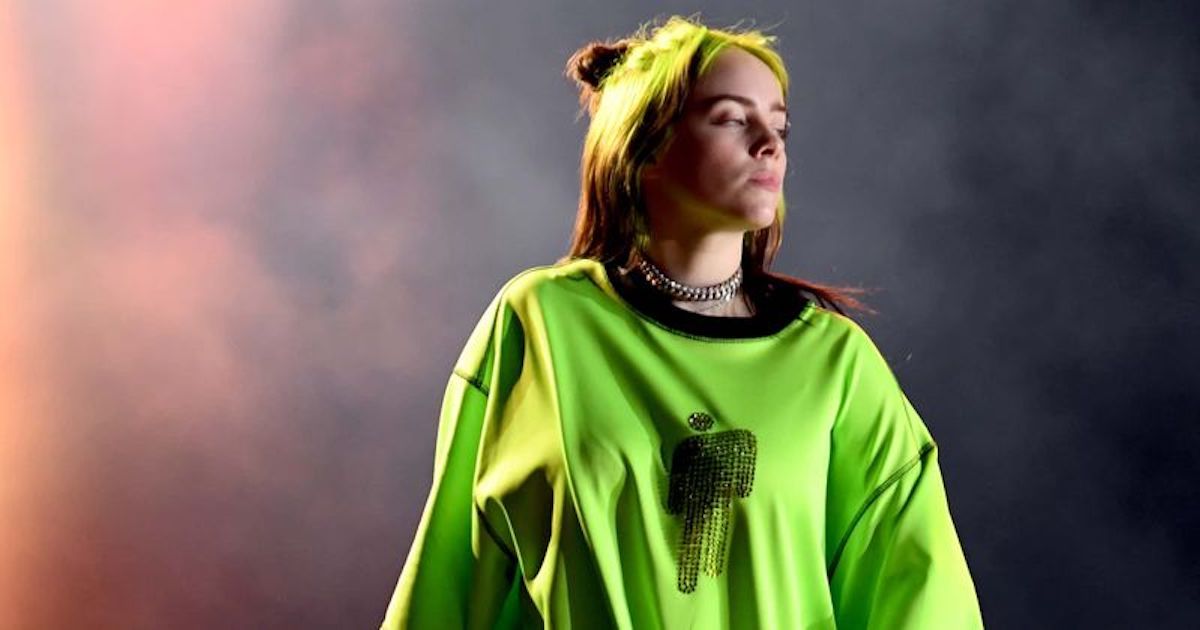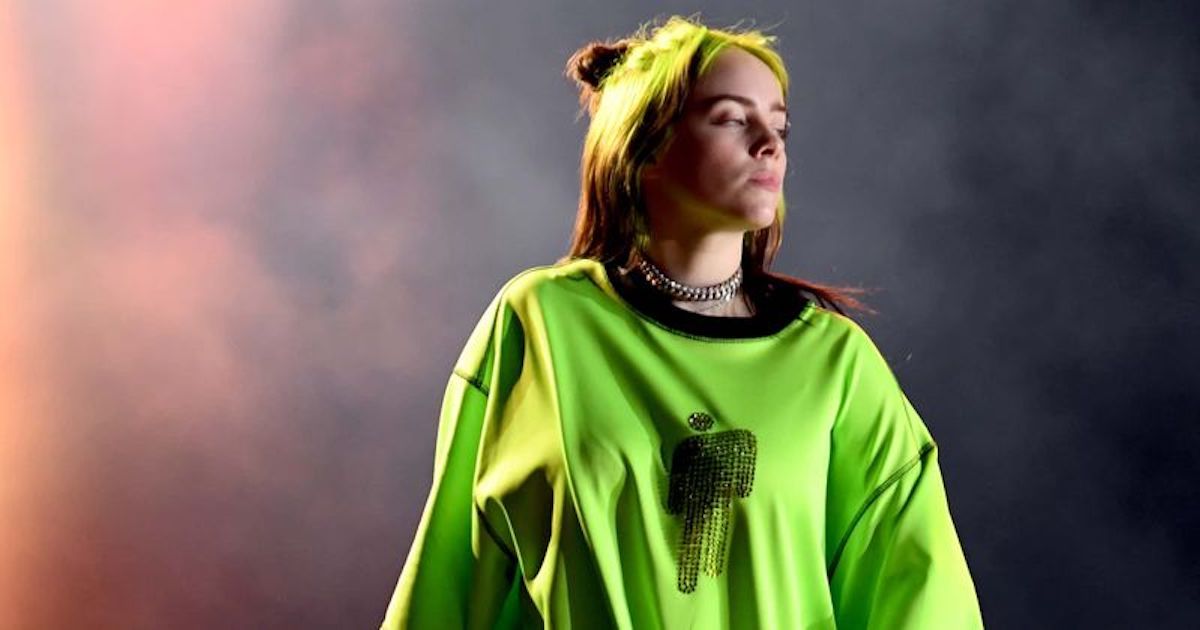 It seems like Women's History Month will end on a murderous high as audiences have gained a new obsession in the Beyhive-inspired, dark horror-comedy Swarm. Beautifully helmed by a twisted performance from Dominique Fishback as the prolific serial killer Dre, the series quickly rose to trending status across social media after its surprise drop last Thursday — a day earlier than planned. As if the swarming buzz surrounding the project couldn't get much louder, Grammy-winner Billie Eilish surprised fans last Thursday with a clip of her in the series via social media ahead of the unexpected series premiere. Her role as the mesmeric, cult leader Eva marked the singer's acting debut. Though, you probably couldn't tell considering how well she held her own against theatrically-trained Fishback in their shared scenes. As media attention and audiences remain locked in on Swarm, Eilish reflected upon her set experience and acting entry in a succession of Instagram posts this past weekend.
The first post from Saturday is a photo dump with behind-the-scenes photos from her time on the Swarm set. The 10-photo post includes several pictures with Fishback whom she deems as "her idol" in the caption. There's also a glimpse into some of the movie-making magic involved in bringing Eva to life, which included her sandy blonde wig installation and the application of the branding scar that she and her cult members possess.
Within the post, she shouts out co-creator Donald Glover, crediting the filmmaker-musician extraordinaire for helping her be the artist and person she is today. Additionally, she gave flowers to co-creator and showrunner Janine Nabers and Ibra Ake, the co-writer and director of "Running Scared," the episode Eilish was featured in. Her entire statement from the Instagram post is as follows:
":') last may. so much joy mannnnn @domfishback you are my idol," Eilish captioned a Swarm Instagram caption over the weekend. "watching dom do her f*ckin thing was one of the most amazing experiences of my life. this girl is f*cking unbelievable. will cherish you forever dom love you so much. i feel so honored to be a part of something so special, surrounded by PEOPLE so special. @donaldglover if it wasn't for you i wouldn't be the artist or person i am today. @ibraake & @janinenabers you rock my socks off. truly can't BELIEVE my reality sometimes. STREAM "SWARM"!! @swarmonprime [three bumblebee emojis]"
Check out the heartfelt post with exclusive behind-the-scenes photos from Eilish's time on Swarm.
Additionally, Eilish shared another round of photos the following day from her time on Swarm, displaying a wounded, sanguine-adorned Eva.
Related: Swarm's Creators on the Series' Connection to the Surrealistic Atlanta Universe
Billie Eilish's Eerie Swarm Character Has Real-Life Ties
Several of Swarm's episodes opened with a statement that read: "This is not a work of fiction. Any similarity to actual persons, living or dead, or actual events, is intentional." As it would turn out, co-creators Janine Nabers and Donald Glover drew inspiration from more than just real-life experiences from Beyoncé's standom when creating the series.
In a THR exclusive, Nabers mentions that Billie Eilish's character Eva and her followers have a real-life connection to the Hollywood-adjacent cult NXIVM, a prominent organization between 2016 and 2018 before the indictment of Keith Raniere. Eva's demeanor — from enchantress to threatening manipulator — was all inspired by NXIVM's leader, Raniere. Besides speaking on the real-life inspiration of Swarm's all-female cult, Nabers went on to explain the cult's meaning within the series.
"There is a cult that existed in the world that was very prominent during that time [referencing NXIVM] and that is the kind of true-crime element to that episode. And I think that when people think of the idea of artists or celebrities, there is this idea of thinking about the cult of Taylor Swift, or the cult of the Beatles or whatever. What we were really interested in was just seeing someone who worships at the altar of 'something,' and (exploring) this idea of what is the cult of the mind."
All seven parts of Swarm are currently available for streaming exclusively through Prime Video.
You can view the original article HERE.