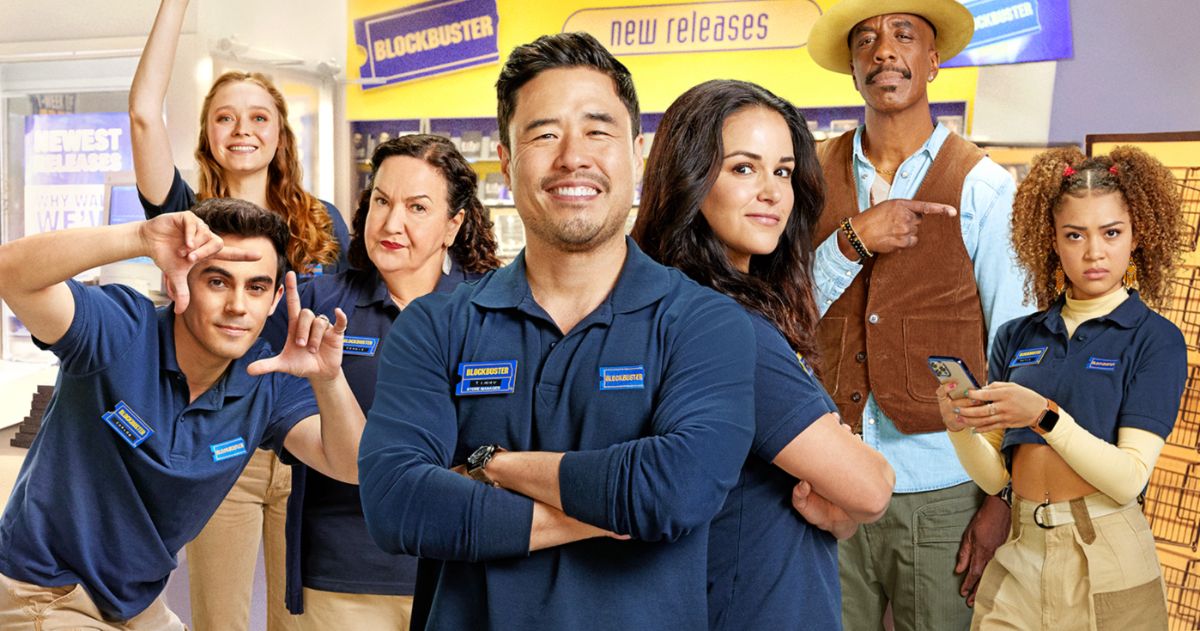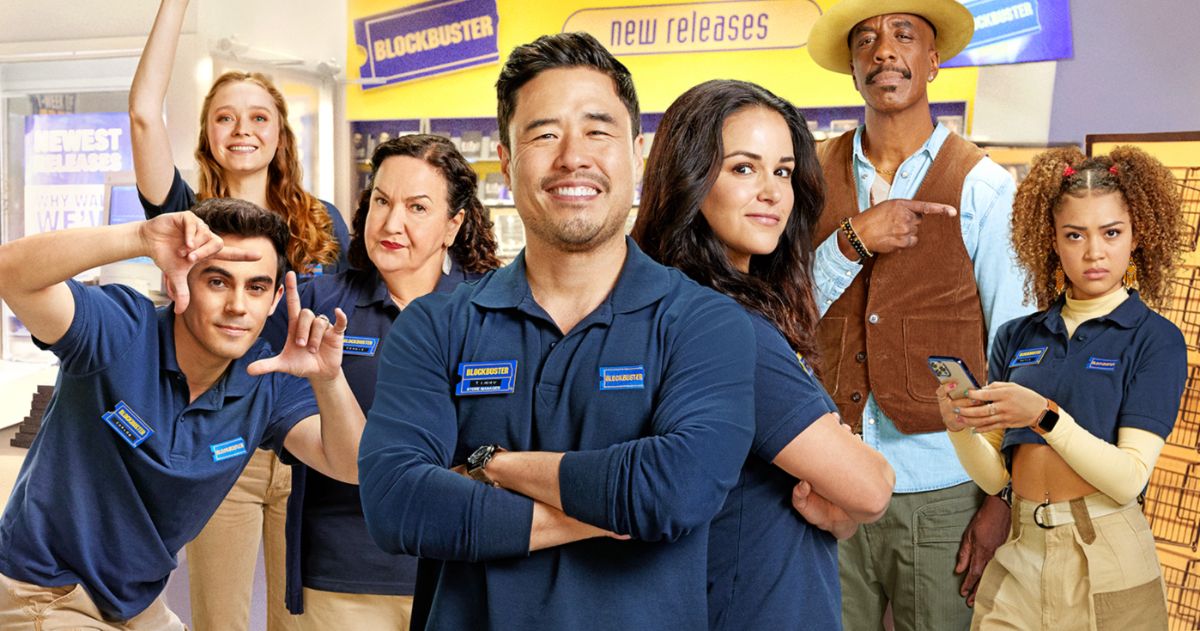 Blockbuster is the latest workplace comedy to hit Netflix, following the last Blockbuster store in America and the employees who run it. The series, starring Randall Park, Melissa Fumero, Olga Merediz, J.B. Smoove, and Tyler Alvarez, could be the next hit for the streaming service. However, there's quite a bit of history between Netflix and Blockbuster, as the streaming service is partly responsible for putting the rental video chain out of business.
Blockbuster had the opportunity to acquire Netflix for a mere $50 million in 2000, though the company opted not to go through with the deal. At the time, Netflix was just starting, way before the idea of streaming was widely available. However, during an interview with The Hollywood Reporter, Blockbuster creator Vanessa Ramos says the streaming giant recognizes the irony behind a series centered on the rental video store, and the executives love to poke fun at themselves during the show.
MOVIEWEB VIDEO OF THE DAY
"They absolutely do. I was so thrilled that they were on our side. It's weirder to not acknowledge it. We have a couple references to it throughout the show. In the pilot, our customer played by Carl Tart is looking for a movie because the algorithm keeps recommending 'The Great British Bake Off', and his girlfriend left him for a pastry chef in Manchester. Sort of the downside of that. They let us take our shots at the algorithm, and we were surprised at how many times we got to call it out."
Of course, all Netflix users can relate to the algorithm, as signing onto the streaming service and receiving a wide variety of TV and movie recommendations has become second nature.
Related: Best TV Series Coming to Netflix in November 2022
Blockbuster is in Good Hands With Vanessa Ramos
Netflix
Although Blockbuster was forced to shut down nearly all of its stores, the Netflix series hopes for more success with Vanessa Ramos in charge. The writer, who created the series, has been behind a few long-running workplace comedies, including Brooklyn Nine-Nine and Superstore.
Ramos first joined Brooklyn Nine-Nine in 2019, with the series following Detective Jake Peralta and his colleagues who work at the NYPD's 99th Precinct. The series was a big hit for NBC, with Andy Samberg leading the comedy alongside Terry Crews, Stephanie Beatriz, Joe Lo Truglio, and Andrew Braugher. Melissa Fumero, who stars in Blockbuster, also starred in the series.
Superstore is another popular NBC comedy that looks at employees' lives at a big box store, starring Ben Feldman, Lauren Ash, Colton Dunn, Nico Santos, Mark McKinney, and Nichole Sakura. The series had a successful run of six seasons and 113 episodes, beginning in 2015 with a finale in 2021. Now that Ramos is the creator of Blockbuster, she is looking for the next long-running show, with a move away from broadcast and onto Netflix.
You can view the original article HERE.