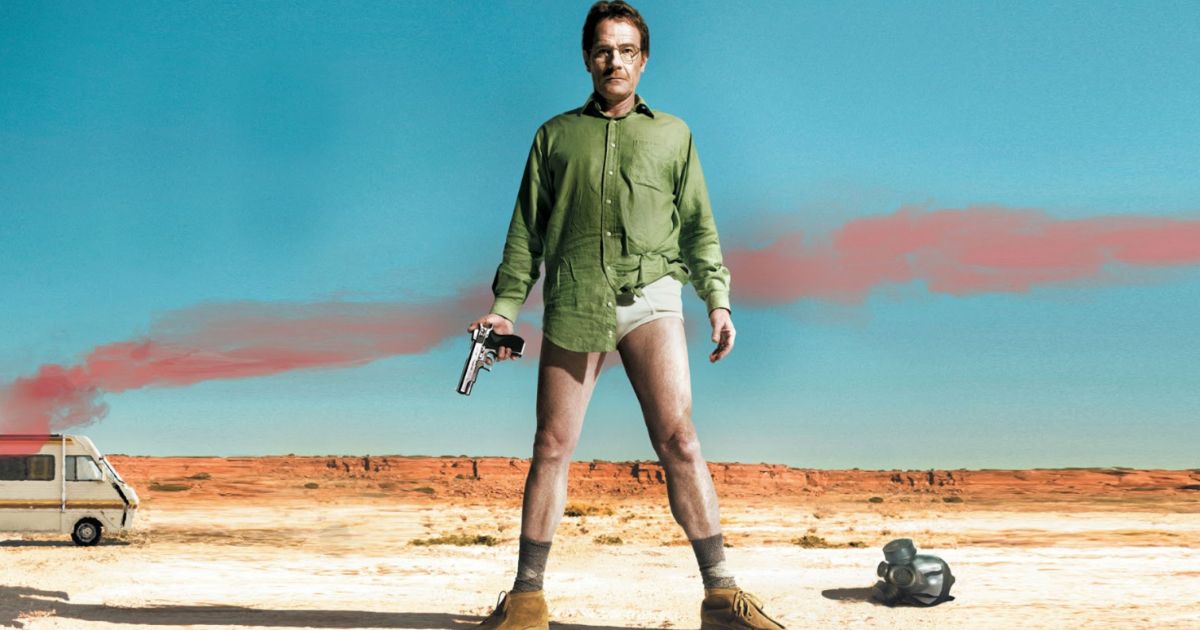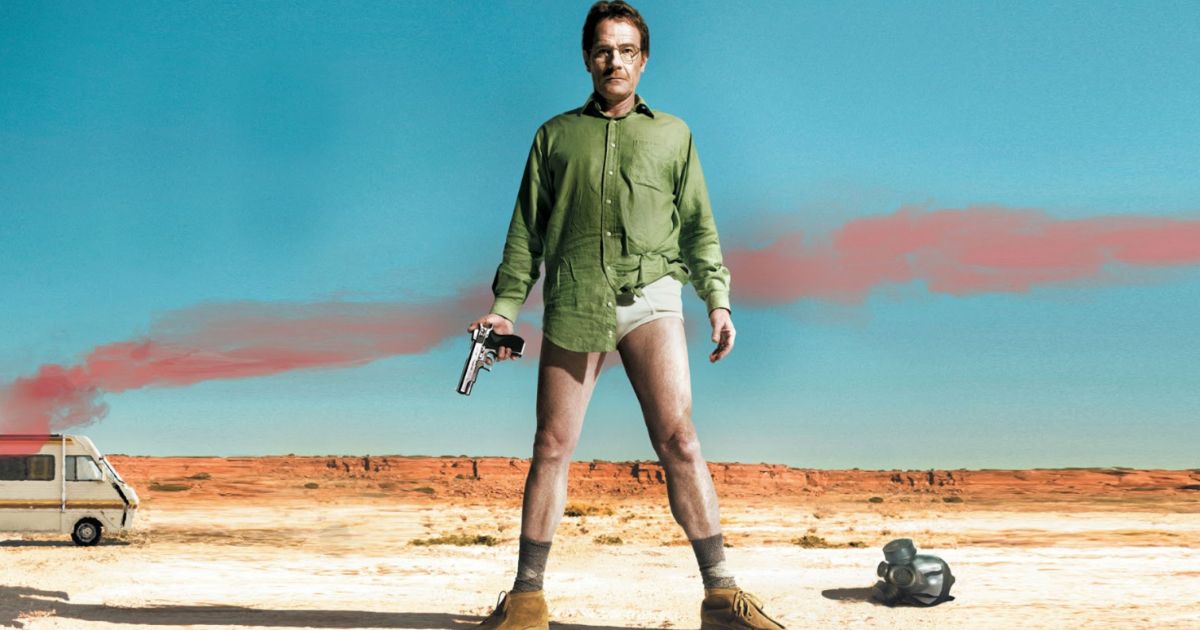 Bryan Cranston's Walter White became a pop culture icon thanks to Breaking Bad, and that was proven again recently when the character's underwear from the series was sold at auction for a massive $32,500. While appearing on The Tonight Show Starring Jimmy Fallon, Cranston gave his opinion on the idea of someone paying that kind of money for a pair of underpant and even suggested which ones could have sold for more. He said:
"Those were never worn. The ones that are soiled go for much higher… I wish I didn't say that… I mean, people are crazy! Who, in their right mind, is buying a pair of tighty-whitey underwear for 30 grand?"
Breaking Bad is still the highest rated TV show on IMDb even after a decade since it aired its last episode. However, the franchise has spawned its own little universe since then, with the sequel movie El Camino, and the six season series of Better Call Saul. The latter series even brought Cranston and his co-star Aaron Paul out of retirement one more time for cameo appearances in its final episodes, and subsequently they appeared in a Super Bowl ad for Porcorners snacks.
MOVIEWEB VIDEO OF THE DAY
While it was certainly good to see the pair back on screen together again, it could well be the last time either star takes on their iconic roles.
Related: Breaking Bad Stars Share the Story Behind Walt and Jesse's Return in PopCorners Ad
Bryan Cranston Believes That He Is Now Done With Walter White
Sony
AMC
Although there is little doubt that fans of Breaking Bad would love to see Walter White make another potential appearance in some way in future, but the actor seems to now be ready to retire the character for good. He previously said:
"This might be the retiring episode of the 'Breaking Bad' universe. I've had opportunities to bring Walter White into the milieu. I did it for Aaron's movie 'El Camino' and then once again for 'Better Call Saul.' We were able to come back and each time, we think, 'We'll this is the last time we're ever going to do this and then PopCorners calls and it was like, 'Well we'll do it one more time.' Vince Gilligan and his writers wrote such an unbelievable series. The actors take this and we get inspired by it and our basic goal is not to mess it up… like a fine wine, it has a shelf life so I'm really happy that younger generations are finding it."
Even after such a long time, Breaking Bad continues to draw in new audiences. The arrival of Better Call Saul has helped to bring more fans to the drama series and keep it in the public eye for a little longer. Although Cranston has suggested that he is now done playing Walter White, even in cameo appearances, there is always a rule of never say never about such statements. It is certainly safe to say that a few years ago, the idea of playing White again on screen was probably just as unexpected as it is right now, and look how that turned out.
You can view the original article HERE.