Chris Jericho is a featured guest on the Simonetta Lein Show on SLTV.
As The Simonetta Lein Show continues the kick-off of its third season, the show welcomes acclaimed actor, wrestler, musician, author, podcaster, game show host, and television personality Chris Jericho. Chris has established himself as a multi-faceted performer with millions of fans worldwide. He is the inaugural champion of the AEW, having joined the franchise at its inception in January 2019 and was one of the most popular performers in the history of World Wrestling Entertainment and named world champion six times. Today, Chris continues his plethora of success, as a four-time New York Times best-selling author, the lead singer of the globally renowned rock group Fozzy, the release of his newest apparel collection, his continued journey as an actor and now producer, and the release of his sparkling wine collection, "A Little Bit of Bubbly". Chris joined The Simonetta Lein Show to walk fans through his career highlights and some of the biggest lessons he has learned along the way of becoming an iconic entertainer.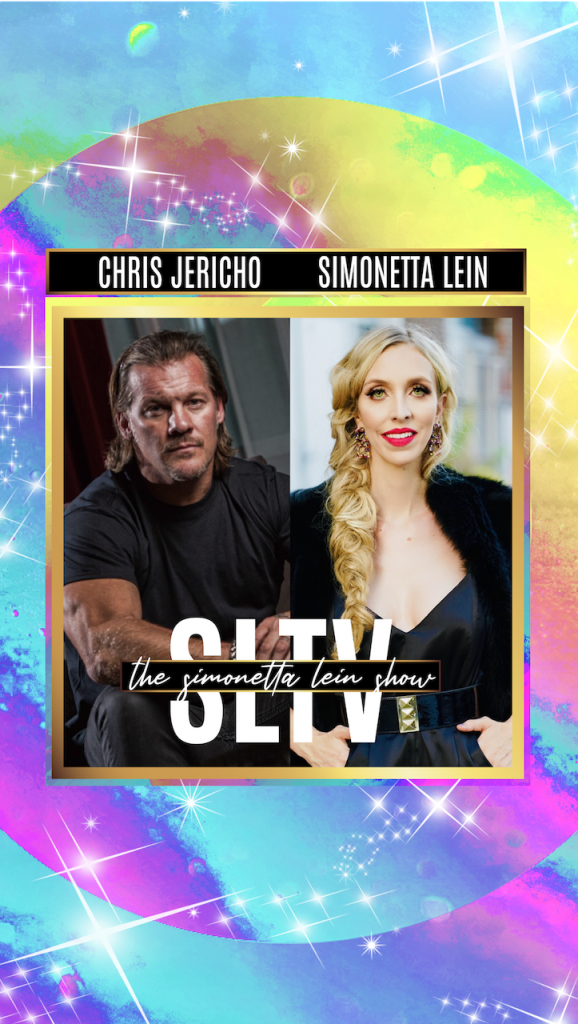 The Simonetta Lein Show is hosted by Celebrity TV Host and Top Woman Influencer Simonetta Lein. The show brings entrepreneurs, influencers, celebrities, and top executives to inspire and entertain audiences worldwide.
Simonetta's prominent profile on Instagram has earned her more than three million followers, and she continues to grow her following by demonstrating her commitment to making a difference in her adopted city of Philadelphia and all around the world.
Originally from the north of Italy, Simonetta modeled for Vogue Italia, Vanity Fair Italy and Cosmopolitan while building a career as a renowned fashion influencer and spokesperson. She's been a contributor for Vanity Fair Italy, La Repubblica, and La Voce Di New York, Forbes, Entrepreneur and Huffington Post. Her Book, "Everything Is Possible: A Novel About the Power of Dreams," is a testament to her unwavering commitment to empowering her peers and herself.
Chris Jericho on The Simonetta Lein Show on SLTV here:
https://www.instagram.com/tv/CPBJwfhgJ9U/?utm_medium=copy_link
The Simonetta Lein Show may be found on IMDB here.
https://www.imdb.com/title/tt14674630/?ref_=tt_eps_cu_n
Thank you to the beautifully dedicated SLTV team!????Executive Producer: Raphael Amabile ????Production Manager: Kate Massih @klmassih ????Booking Producer: James Clark @clark_public_relations????Hair Colorist: Melinda Louis @glamtouch._????MUA & ????????‍♀️Hair: Gina Brown @_makeupbyginamarie_