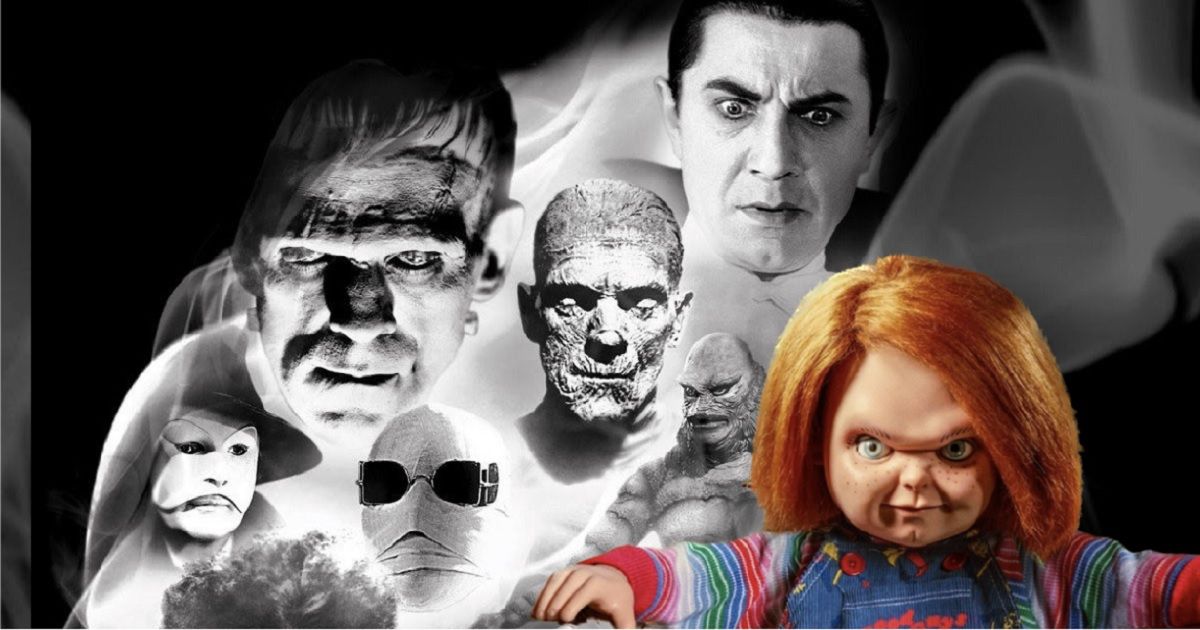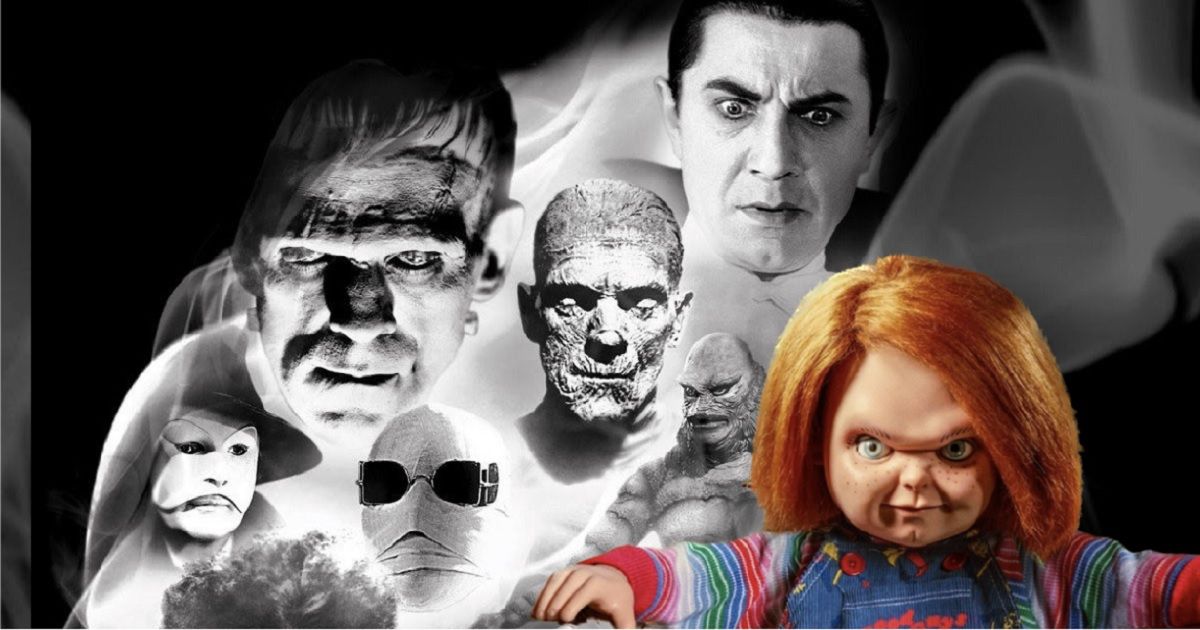 The horror genre has seen plenty of iconic crossovers, and Chucky could be in line to face classic monsters like Dracula, Frankenstein, and more.
Universal/SyFy
Anyone want to see Frankenstein and Dracula face off against killer doll Chucky? According to Child's Play creator Don Mancini, that is certainly something that could be on the cards in the future thanks to Universal's involvement with the Chucky series.
The horror genre has produced many fan-fantasy crossovers, whether it has been in movies like Freddy vs Jason, comic books that have combined the likes The Evil Dead with Re-Animator, or the thousands of pieces of fan fiction pitting horror movie icons against each other. While there has been plenty of talk about Chucky potentially getting his little plastic hands dirty with other horror icons, Mancini has hinted that something else could be on the horizon for his creation. He told ComicBook.com:
MOVIEWEB VIDEO OF THE DAY
"You probably read or heard about how I've always wanted to do a Freddy versus Chucky crossover. I think that would be really fun. But now that we're doing well in this different medium at Universal, there are other Universal owned monsters that theoretically could be at our disposal. So, it's something that we do talk about. I'll put it that way….I won't say too much about it, but stay tuned. It's definitely an interest of mine, as well."
Universal has seen a resurgence in its Universal Monsters IP recently following the debacle that was the Dark Universe plan that started and ended with the Tom Cruise reboot of The Mummy. Since then, the unexpected reworking of The Invisible Man, as well as the upcoming Renfield – which is based on Dracula's henchman – has seen Universal considering how else it can reinvent its 80 to 90-year-old IPs.
Related: Chucky Star Lachlan Watson Talks Playing the Killer Doll's Offspring
Could Blumhouse's Universal Deal Hold The Key To Another Chucky Crossover?
Chucky Documentary
When it comes to movie crossovers, the main stumbling block always seems to be issued with who owns the rights to which characters and are willing to allow them to be used. With Universal on board the Chucky series and owning the rights to their Classic Monsters, putting the two franchises together would certainly be no issue. The real question would be how such a crossover would take place. With Chucky's voodoo links, there is no reason why the doll couldn't accidentally send himself to another reality where the Monsters exist or even pull them into this world. The possibilities are really endless.
Similarly, Universal's deal with Blumhouse could lead to several other crossovers, including a meeting of Chucky and the latest killer doll on the block, M3GAN. Having already seen the pair duking it out on social media, that is something that Mancini commented he also wouldn't be opposed to.
The horror genre as a whole has seen a massive increase in attention recently, whether it is through successful reboots of franchises like Hellraiser, or the rise in low-budget successes like Terrifier 2. With Blumhouse and Universal bringing a whole slate of horror projects to TV and cinemas soon and former DC Films head Walter Hamada having been set to oversee Paramount's horror output, we will likely see more horror hits coming soon.
You can view the original article HERE.