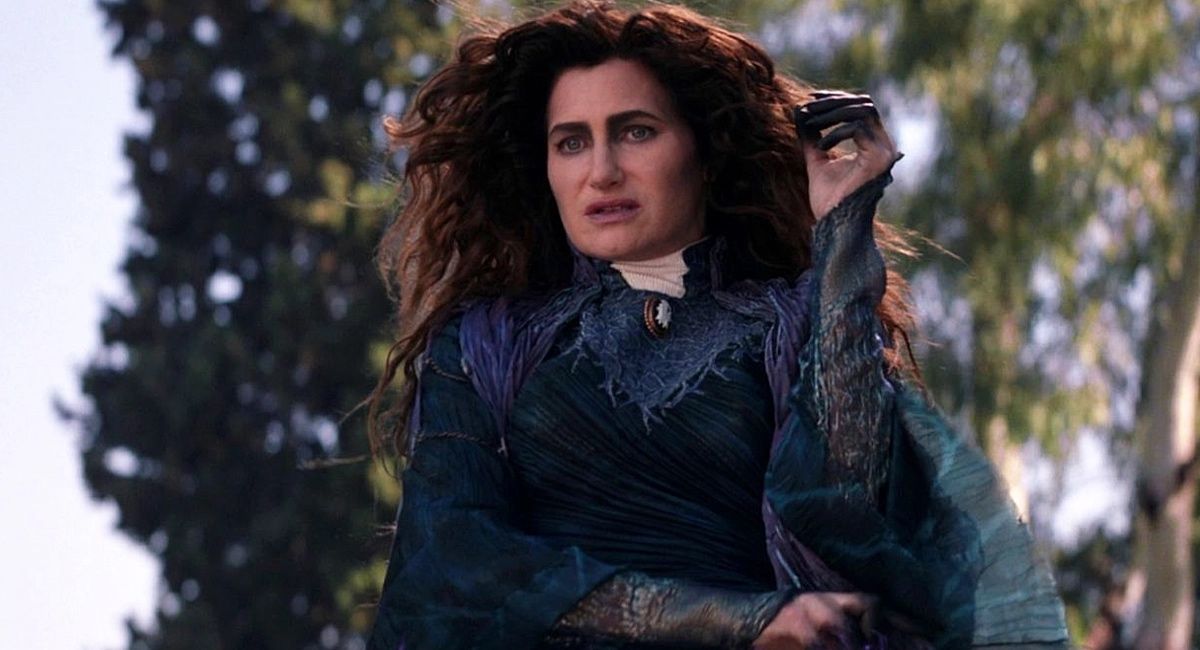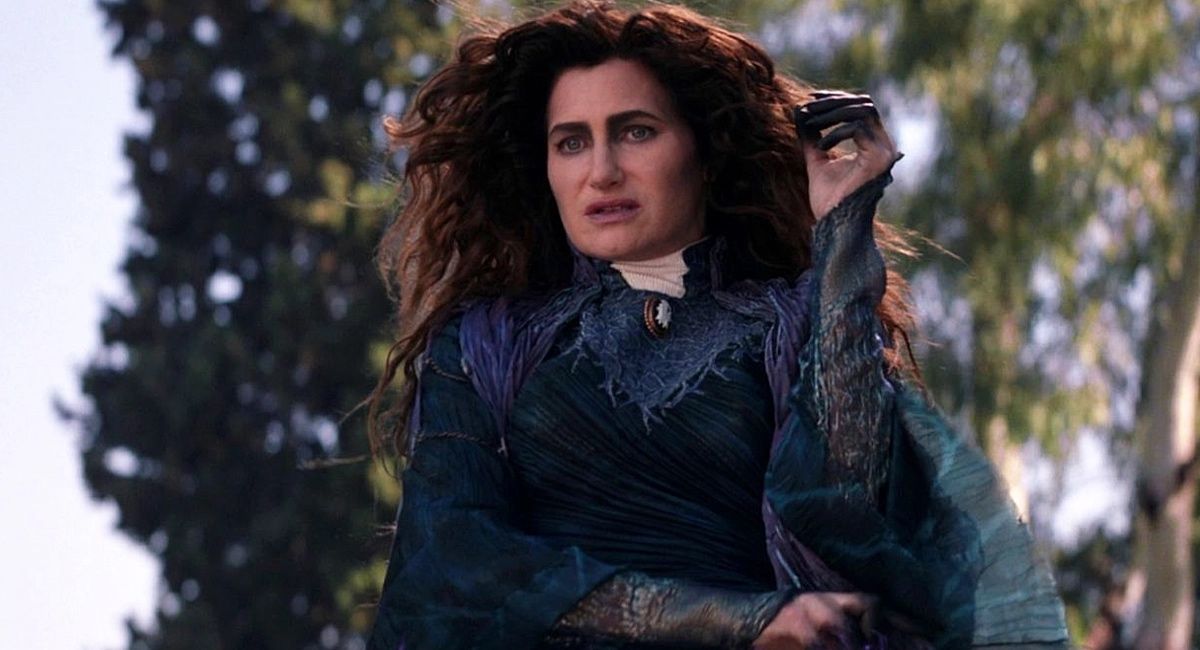 It seems it was not Agatha all along, as Kathryn Hahn has revealed her Coven of Chaos series was not part of Marvel's original MCU plans.
Marvel Studios
Although it is clear that the MCU has a plan, it seems that those plans can change. According to Agatha: Coven of Chaos star Kathryn Hahn her upcoming solo series was not a part of the MCU roadmap until WandaVision's success. While Marvel had already planned out its next few years of projects, it seems that just last year the Agatha Harkness spin-off series was not in Kevin Feige's original line-up of Phases 4, 5 and 6.
WandaVision broke new ground for the Marvel Cinematic Universe, bring the Marvel narrative to the small screen in what at the time was a completely experimental crossover between theatrical releases and television streaming series. There is no denying that the experiment worked, and there are already more than a dozen Marvel shows currently available on Disney+ or coming soon that compliment and expand on the movies of the MCU. Thanks to that, Kathryn Hahn gets her own series as wicked witch Agatha Harkness, which will be arriving next year. Speaking on Jimmy Kimmel Live, Hahn said:
MOVIEWEB VIDEO OF THE DAY
"I can say that I did not know I was going to be doing it [going into WandaVision], absolutely not. I guess nobody really knew that a centuries-old witch was gonna have any sort of long shelf life. So everybody was very, myself included, mostly, I would say was the most excited to know that there's going to be another show happening."
Related: Aubrey Plaza Reveals Her Reason for Joining The MCU in Agatha: Coven of Chaos
What is Agatha: Coven of Chaos About?
Disney+
That is currently a mystery. Other than announcing the return of Hahn's title character, and some additional casting including Aubrey Plaza and WandaVision's Emma Caulfield Ford, there has been very little given away about the show. However, there have been plenty of theories about who and what could show up during the limited series when it hits Disney+ next winter.
Agatha's first comic book appearance was in a story centered around the Fantastic Four. With that superhero team heading into the MCU at the beginning of Phase 6, there are some who believe the arrival of the quartet could be teased in Agatha: Coven of Chaos. Another fan theory also puts Mephisto into the storyline, and having been falsely predicted to appear in WandaVision, and pretty much every other Marvel project since, could the MCU's devil finally appear in the middle of a witchy tale?
While the news that Agatha: Coven of Chaos is a late addition to the MCU's Disney+ slate suggests that the show could well be a mostly stand-alone project, this might not be a bad thing. So far, some of the highest rated projects to land on Disney+, such as Moon Knight, Werewolf by Night and even the Guardians of the Galaxy Holiday Special, have all been able to be watched and enjoyed without having to know every last detail about the previous entries in the MCU. Agatha: Coven of Chaos could be another of those shows that mostly works on its own merits, and if it works then who knows where Agatha could turn up next.
You can view the original article HERE.