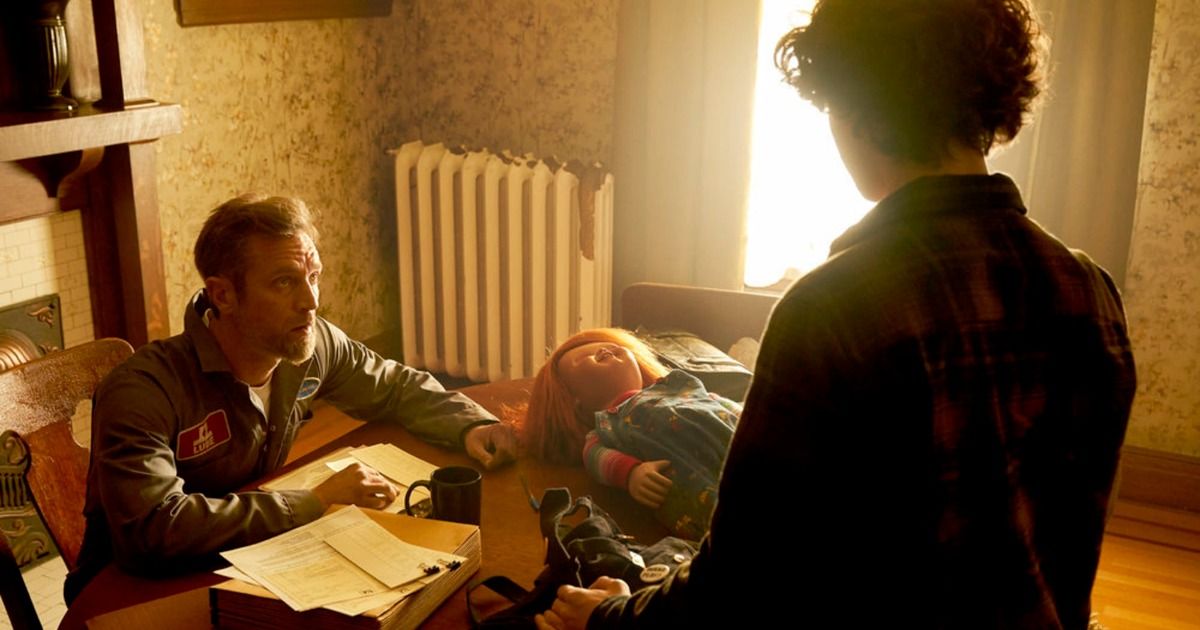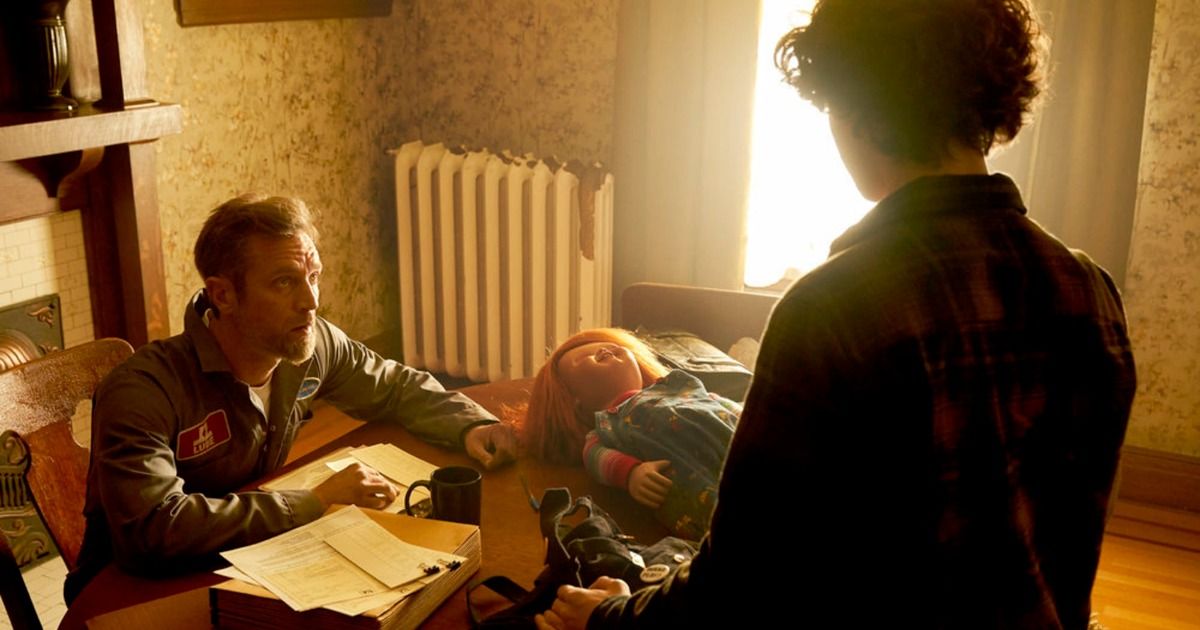 Despite his twin characters meeting grizzly ends in season one, Deveon Sawa has revealed he will be back again in Chucky's second season.
Syfy/USA Network
Last month Devon Sawa celebrated the start of filming on Chucky season 2 by lounging on a beach, in the sun, while his former co-stars were in the cold of Toronto to start work on the new episodes. While both of the characters Sawa played in season one of the Child's Play TV series, it seems that he is getting another bite of the cherry and will be coming back as a different character in the upcoming season. In a video shared by EW, Sawa read out an email from none other than Chucky himself, who was seemingly happy to allow him to return to the series again.
Chucky's return in his own TV show was a huge success last year, and it was no surprise that Don Mancini quickly revealed that a new season had been green lit and Chucky would be back for more mayhem in the fall of 2022. While a number of the cast were immediately back in the running for more close encounters of the Chucky kind, including Jennifer Tilly, Alex Vincent, Christine Elise, Fiona Dourif and of course Brad Dourif as the voice of Chucky himself, Devon Sawa seemed to be out of the picture after the twin brothers he played were gruesomely offed by the murderous doll.
MOVIEWEB VIDEO OF THE DAY
However, now the Final Destination star seems to have confirmed that despite basking in the sun when filming started on the new season, he will be joining the rest of the cast again, this time around as another new character. In the video he says:
"I don't usually make these videos but I just wanted to read this email from my costar, so you can see what I go through. It says, 'Dear Gavin Sawa, I hope this email finds you well, I just want you to know that the only reason that you're here is because I allowed it. Have a great season 2. Love, Chucky. P.S. Just kidding, you suck.' "
Related: Chucky: How the TV Series Expands on the World of Child's Play
Devon Sawa's Return Adds To An Already Glorious Cast List For Chucky's Return
SYFY / USA Network
While we don't know too much about the second season of Chucky, the cast is mostly made up of those who survived the first, with a couple of new additions along the way. Whether it was always part of the plan to include Sawa in that cast from the start, and whether he will be playing another brother of his previous characters, Logan and Lucas, is something that is yet to be revealed, but it would make more sense than including him as a brand new, unrelated character.
In the end, the main star of the show is always going to be Chucky, and as long as he is there – which this time he is there in many, many ways – then no one else is really safe when he is around. Whether Sawa's new character will fare better this time around, or is simply back to meet yet another bloody fate, it will be great for fans to see him back to face off with the mini monster once again when Chucky returns this fall.
Doctor Strange 2 Has Fans Convinced Secret Wars Is The MCU's Next Big Event
Read Next
About The Author
Anthony Lund
(2160 Articles Published)

Anthony Lund is an author, songwriter and puppeteer from a small village in the U.K. with an avid love of all genres of TV and film. As well as keeping up with the lastest entertainment news and writing about it for MovieWeb, he works as a video editor, voice over artist and production designer. A child of the 80s, he is the owner of almost 2000 books, more toys than his children, three Warner Bros. Store Gremlins and a production used Howard The Duck movie script.
You can view the original article HERE.