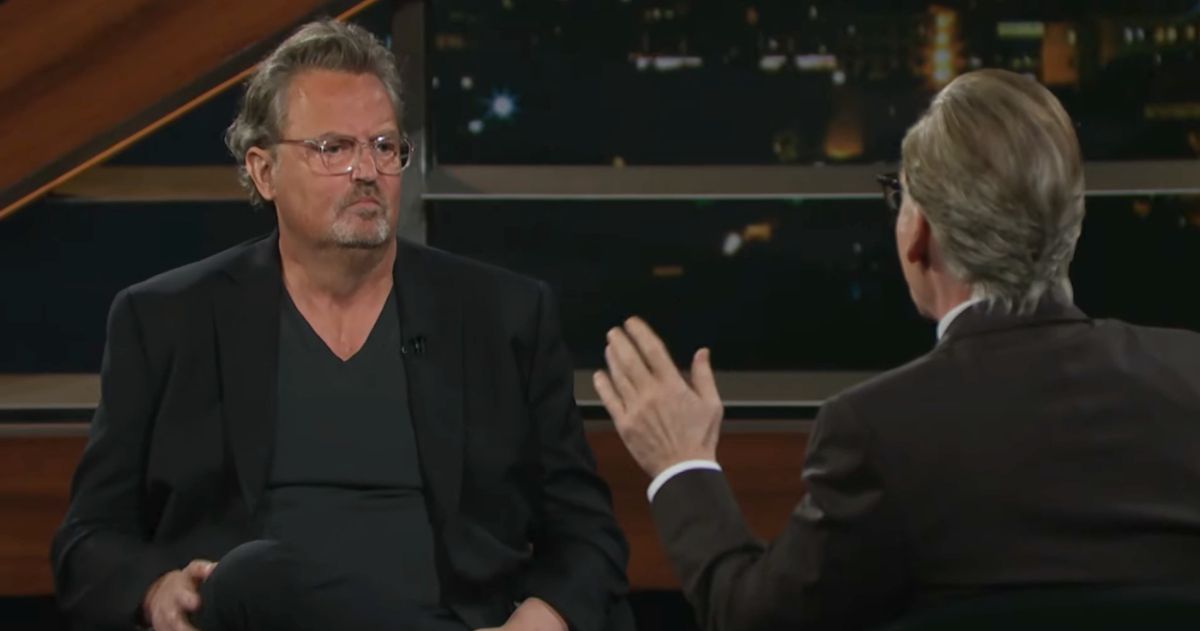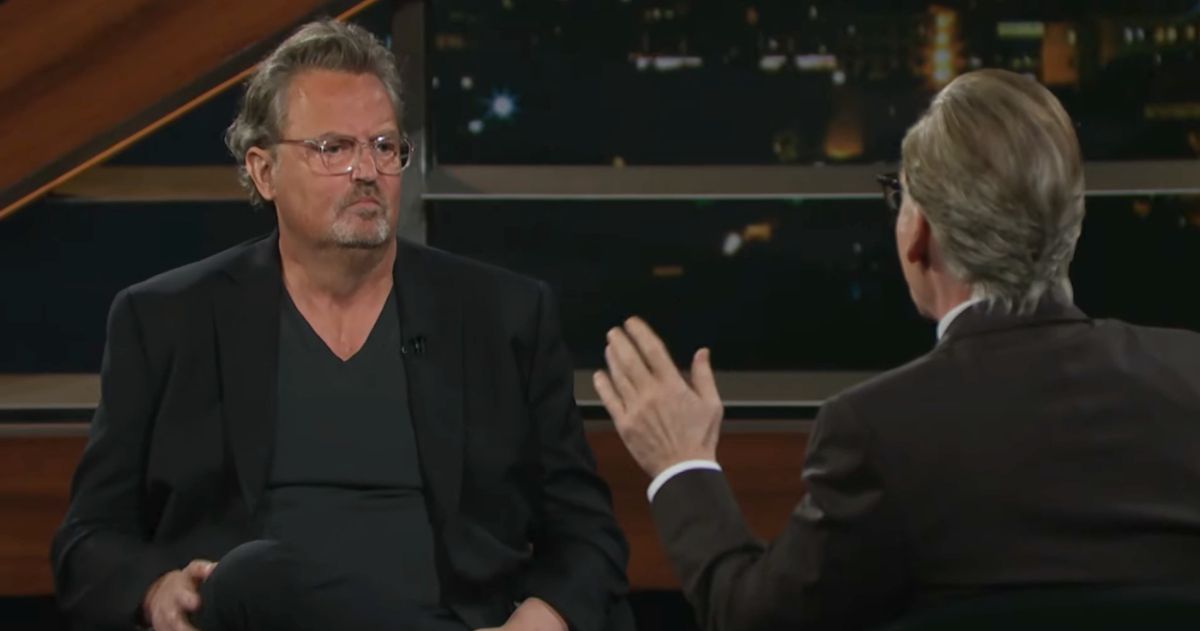 Friends star Matthew Perry doesn't hold back when detailing his addiction struggles in his new memoir, but despite a rocky past, the now-sober actor is looking ahead to a bright future. Lately, Perry has been on a promotional tour for his memoir, dubbed Friends, Lovers, and the Big Terrible Thing. On Friday night, he paid a visit to Real Time with Bill Maher where he addressed his problems with substance abuse head on. Bill Maher brought some levity to the situation with some jokes, though he also praised Perry for overcoming addiction and told the actor that everyone was rooting for him.
"First of all, I'm so glad you're here, because a lot of people did have you in the dead pool… maybe you," Maher told Perry on the show.
MOVIEWEB VIDEO OF THE DAY
There were no disagreements from Perry, who recalled when he was given a 2% chance of survival after his colon burst due to the effects of opioid abuse. He described being placed on an ECMO machine, noting how he was the only one of five patients placed on one of those machines that night who survived. Perry also acknowledges that while he understands Maher is openly atheist, he attributes his survival to divine intervention, believing that a higher power helped him pull through.
"I believe there is a higher power," Perry said. "I have a very close relationship with him that's helped me a lot."
Maher responded, "Somebody's on your side. Everybody's on your side. Everybody's glad you're here."
Related: Matthew Perry Says He Spent Roughly $9 Million on Path to Sobriety
People Are Rooting for Matthew Perry
Perry says in the interview that he was doing so many drugs that, while he wasn't intentionally attempting suicide, he realized the danger he was putting himself into, and yet he couldn't help himself. The actor says that his substance abuse stemmed from an attempt to escape reality, explaining how he had to figure out how to enjoy life without abusing dangerous drugs.
"The real thing for me, and the troubles that I have had, is that reality is an acquired taste," Perry says. "It wasn't until I became safe — I felt really safe in my sobriety, and really strong in my sobriety — and to tell you the truth, I am resilient, and I am strong."
In other recent interviews, Perry has further opened up on how he struggled throughout his life. This includes making filming a nightmare for the director of Serving Sara along with co-star Elizabeth Hurley. He also addressed how his issues affected the filming of Friends, but regardless, his co-stars from that show were there for him "like penguins" to help him through it. Despite some apparent controversy over some jabs at Keanu Reeves that didn't seem to land well with fans, the book has been commended for providing an honest look into the life of the actor who nearly died but instead has gone on to share his story with the hope of inspiring others who are struggling.
Friends, Lovers, and the Big Terrible Thing is now available in bookstores.
You can view the original article HERE.