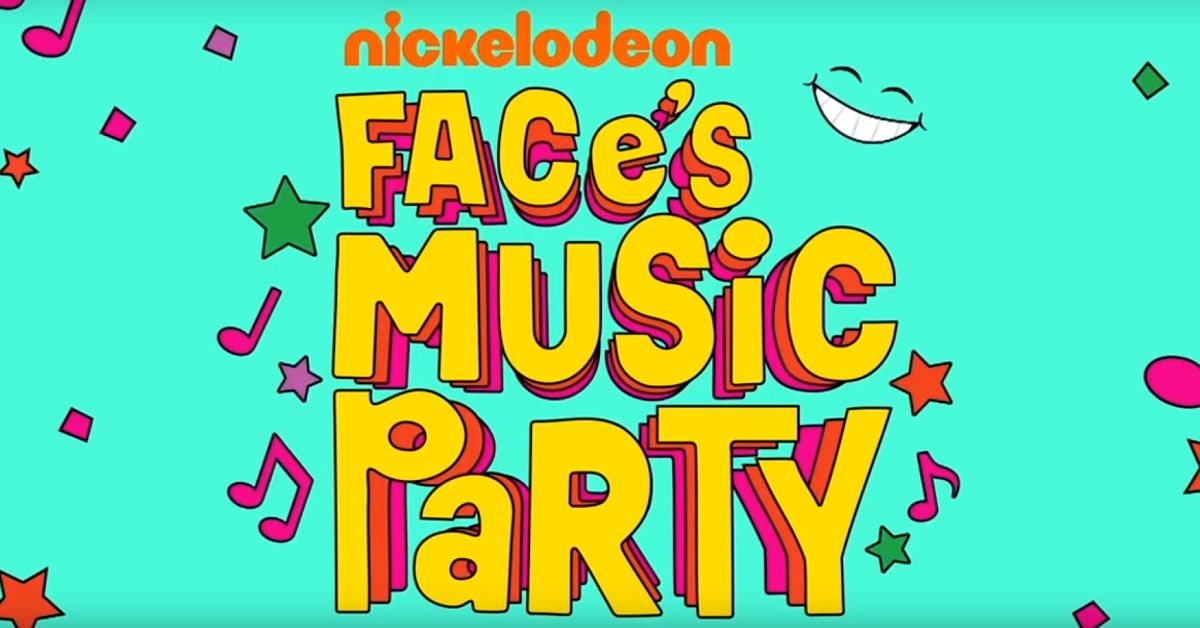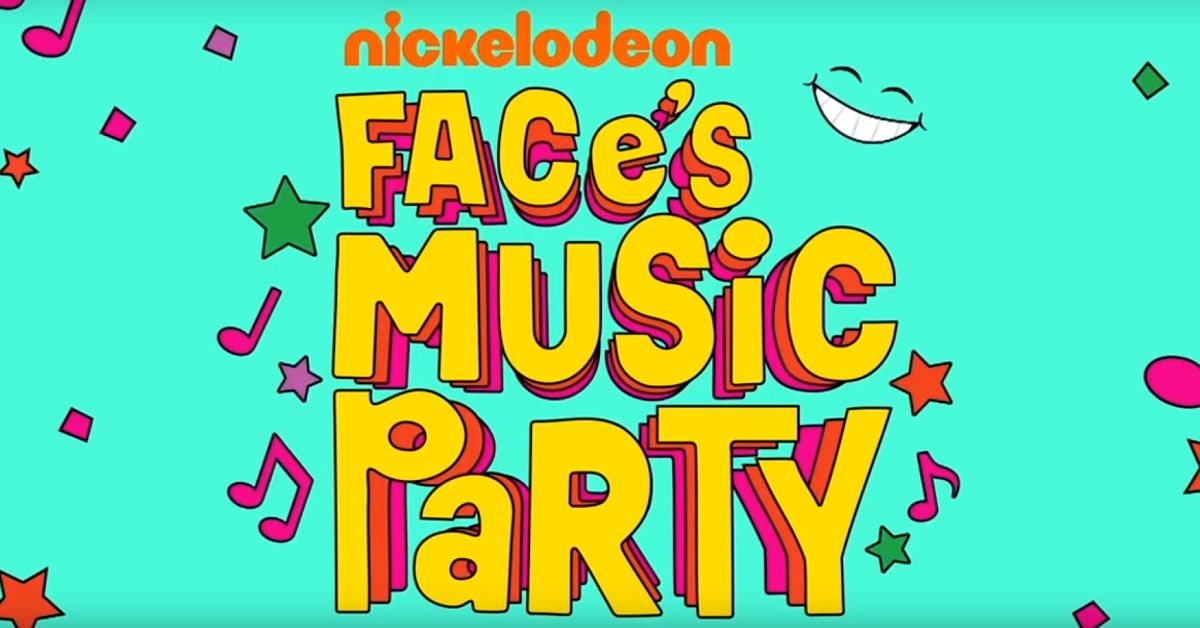 If you watched Nick Jr., Nickelodeon's daytime preschool block in the '90s; there's a strong chance you'll remember an abstract colorful character as the host. Face was a simplistic yet welcoming representative for young audience members. Well, that beloved host is coming back with his own show, Face's Music Party! You can see the trailer for the show below.
Face's Music Party will be a part of the ongoing "Music Mondays" for Nick Jr. Face will be taking center stage as the host of the show, which will feature covers of nursery rhymes and modern hits for a music party. Each episode will have a specific theme that ties into the music of choice, such as pirates, confidence, and more. The show will feature segments like remixed sing-alongs, a kid-friendly music video featuring guest music artists, and "Face's Music Box" where children will learn about musical instruments and how to play them. The final segments will feature a dance-along finale for viewers to join in on at home. Ramsay Naito, President of Paramount Animation and Nickelodeon Animation, had this to say about Face's return as well as the new program on BusinessWire.
MOVIEWEB VIDEO OF THE DAY
"Face is the OG emoji, and has always embodied positivity, inclusivity and music appreciation, engaging with kids in a uniquely personal way. With Face's Music Party, Nickelodeon will continue to carry on its legacy of generation-defining entertainment and introduce the iconic Face to a whole new audience of preschoolers."
Face from Nick Jr.
Face made his grand debut on Nick Jr. in 1994. With his eager yet gentle demeanor and color-changing abilities, Face brightened the days of viewers of all ages during bumpers, shorts, interstitials, and show intros. His simplistic design and charming voice and sound effects, such as his signature three-note "brr brr brr" trumpet, made it almost too easy to have him fit in with any occasion. Face delighted audiences for almost more than a decade until September 2004.
Face's Music Party is produced in partnership with Nickelodeon Animation in Burbank, California and Company, Inc. David Kleiler is credited as showrunner and executive producer. Joining him also as executive producers are Hema Mulchandani and Jonas Morganstein. Nickelodeon production will be overseen by Eryk Casemiro, executive vice president, Nickelodeon ANimatino, Global Series Content. Nickelodeon's Executive in charge of production will be done by Niki Williams. Face himself will be voiced by Cedric Williams (HunterxHunter, The Promised Neverland).
While former fans might find Face's fresh new look a tad jarring, the concept of the show is pretty cool. An abstract character hosting a show about the wonders of music seems like a perfect fit. Considering Face's love of pretend and making cool sound effects, it seems like a good blend of old and new!
Face's Music Party will premiere on Monday, June 6th and will air on Mondays throughout the summer! Nick Jr.'s Music Mondays will feature five hours (7AM though 12PM EST) of music-themed episodes of Paw Patrol, Bubble Guppies, Peppa Pig, Blaze and the Monster Machines, Baby's Shark's Big Show, and more! The episodes will lead up to a brand new episode of Face's Music Party at 11AM, afterwards, Music Mondays will continue to air other Nick Jr. content from 12PM until 5PM.
Could Netflix's Old Enough! Ever Take Place in America? It's Tricky…
Read Next
About The Author
Caroline Miller
(150 Articles Published)

Caroline is a longtime admirer of film, music and the arts. She's been giving movie opinions online (warranted or not) for over a decade, and putting those thoughts to Movieweb since early 2021.
You can view the original article HERE.